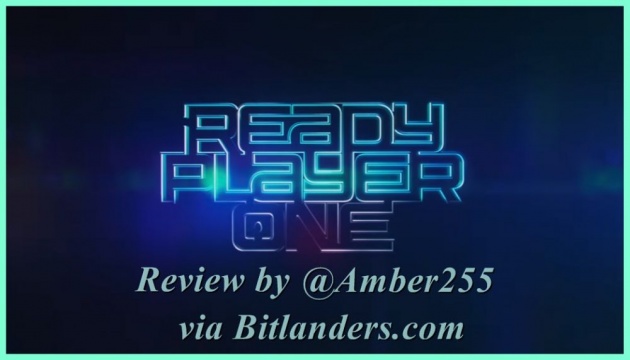 Photo credit: Amber255 via Bitlanders.com
Hello, fellow bitlanders! This time I again want to write a movie review. The genial film entrepreneur, one of the most influential Hollywood directors of all time, and visioner having a good eye for the newest trends, Steven Spielberg, is never lacking ideas to surprise us with exceptional and worthwhile projects that are usually aimed at all cinema lovers. This time, this giant of the movies who won four Oscars for his magnificent masterpieces, SCHINDLER LIST and SALVATION OF REGULAR RAJAN, after enough long break returned to the science fiction adventure movie genre and presents the long-awaited movie by the book "Ready Player One" published in 2011 by Ernest Cline.
Ernest Cline is such a visionary. He has seen the future before any of the rest of us could possibly imagine it. Steven Spielberg

Credit: independent.co.uk
READY PLAYER ONE - Ernest Cline book's screen adaptation
Movie credit: WarnerBrosPictures via Youtube.com
So, when I read news that READY ONE PLAYED is going in our cinemas, I asked my boyfriend to buy tickets. We went to watch it in a second Easter day, and after coming back and still having fresh impressions I sat to write READY PLAYER ONE movie review for you.
Short story of the READY PLAYER ONE
2045th year. The world of the future looks like one big rubbish, with its own rules. Therefore, people who want to escape from such an inhospitable and depression-driven reality use the glamorous invention - virtual reality equipment that allows them to fall into the world of dreams - the Oasis, in which they can be anything. Its creator, the eccentric genius, James Haliday before his death proclaims that hide Easter egg in Oasis. The person who finds it will inherit half a trillion dollars and Oasis property rights.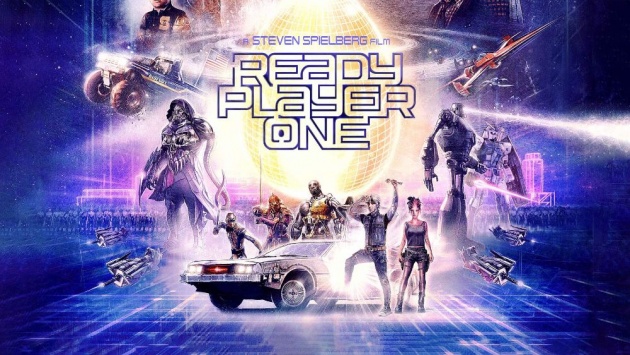 Steven Spielberg's READY PLAYER ONE
Photo credit: blog.fantasylifeapp.com
One of the Oasis visitors is a young guy Wade Watts. One day, he decides to take part in difficult competitions for this valuable prize, which will be given only to a player who will be able to perform three very important and very dangerous tasks. Accompanied by success, the Wade solved the first task without difficulties. However, the "Innovative Internet Industry" - a powerful corporation is determined to do anything for to find the prize also. The Wade does not know that this win will end up badly, and soon he will have to fight for his life not only in the game but also in real life...
And here we will stop as I do not want to reveal all story to you. Let us leave some secrets in the order you would get interested and decide to watch it.
The content of the movie
Steven Spielberg is one of those few rare Hollywood film directors for decades who leave the impression of a very confident person. Therefore, each of his projects is eagerly awaited, as it is well-known that this for sure will be a quality movie.
And while the director is well versed in a variety of genres, starting with a serious drama about slavery and racism, sensitive stories about the Jews, and ending with brutal-looking visions of the Second World War and biographical epics, his fantasy and science fiction adventure films are most attractive. Thanks to them he received the great director's name. And I'm talking about such films as the Indiana Jones series, the Jurassic period park, Jaws, and others.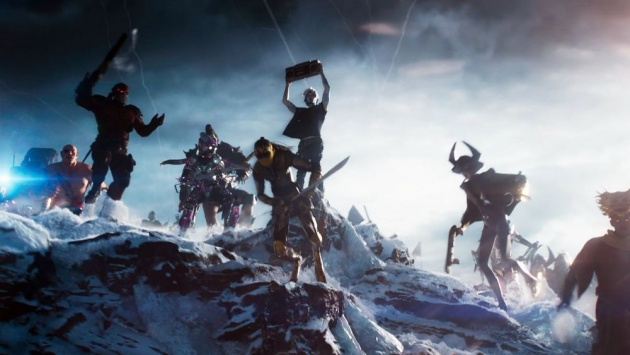 Ernest Cline Book Screen Adaptation - READY PLAYER ONE
Photo credit: blog.gotomalls.com
So knowing that Steven Spielberg is back to fantasy, and his new project from this genre has become an amazing book by Ernest Cline, you could feel like in the seventh heaven. However, such a hard piece of work was not easy to transfer into an amazing movie and it could be done only by a great cinematic virtuoso who would succeed in moving this particular future world into screens. Steven Spielberg's candidacy was, therefore, the ideal for this film project. And, by the way, with this task, he coped well and introduced another spectacular and breathtaking adventure to cinema lovers.
True, I want to note one important aspect that is indispensable for the preview of this movie in order to get a 100% enjoyment. And that is the knowledge of pop culture. Yes, this is the geekiest movie I've ever seen, so I got out of it with pleasure, because I understood every joke, I realized what about was talking there and, of course, I saw what was being mocked here. Therefore, those people who are at least familiar with films for several decades, have played the most popular computer games, know what Duran Duran is like, and likes Steven King's works and at least has a minimal understanding of the principle of virtual reality, in a time of movie watching will feel like in a paradise, because they will get an incredibly nostalgic journey through time.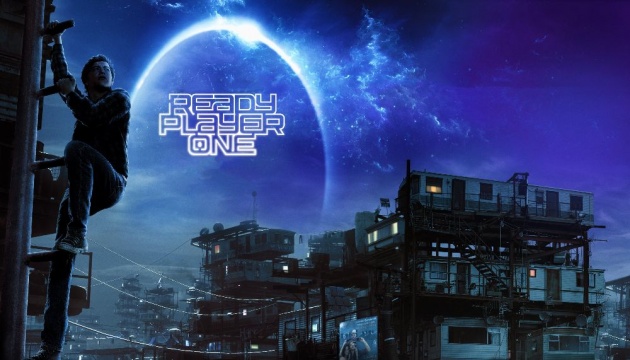 Science Fiction Aadventure Movie Genre - READY PLAYER ONE
Photo credit: downloadhdwallpapers.in
READY PLAYER ONE is precisely the kind of movie that causes the most wonderful feelings of nostalgia. The storyline is not primitive, although the very principle of narration is very simple - it is a task that the main heroes of the film have to fulfill in order to reach the desired goal. Well, everything is like in a standard computer game. And that's enough to make fun the review of the movie for both the big and the small visitors to the cinema who does not want to be too charmed by pseudo-wise nonsense.
So, what's really fascinating is the unspoken love to pop culture. Here we can see Tyrannosaurus from the Jurassic Park Park, and Robert Zemeckis's "Back to the Future" time machine, the King Kong with Godzilla or even Fred Kruger. But even such cult and well-known heroes could not compete here with what was presented to us in the movie theater area.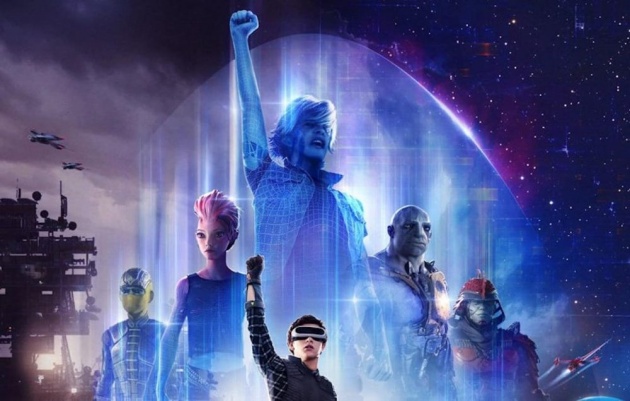 Animated movie READY PLAYER ONE
Photo credit: blog.daniloth3dan.com
I do not want to tell what I saw here, but I'll say one - it was a staggering tribute to Stanley Kubrick and his one very famous masterpiece. I applauded this scene as it was a perfect sight. Other movie scenes also involved and held in tension, but they really did not match what I had to see when was presented the already mentioned scene of the cinema.
Almost all of the film's scenes take place in the Oasis, so this science fiction adventure can be partly called as an animated movie. The virtual reality world is rich in various surprises, a great action with breathtaking catches, deadly battles of the characters, and extremely potent attacks of the various bases. There is definitely something to look at, so no movie moments cause any boredom or stress, waiting for the story to end. Still, the length of the movie is 140 minutes, which is not so short.
While reading you can check the Querloto testo talk about what kind of movies do you like:
At the end of this movie, I wanted to watch more and more, so I immediately bought tickets for the next day's session, because it is one of those rare films that you need to watch more than once to catch all the details and understand each hidden nuance.
Obviously, the READY PLAYER ONE was created with a great love and devotion not only to the popular culture of the last eighties and nineties but also to the literary work itself, which became the basis of this whole story. It was seen in every short and detail of the film, which was revived on the screen thanks to the careful and complicated work that Steven Spielberg performed here.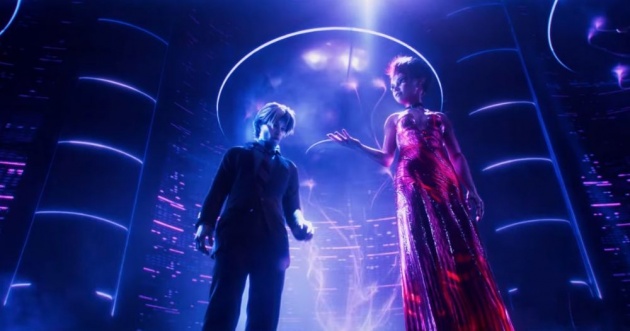 READY PLAYER ONE movie review
Photo credit:jiffypopculture.blogspot.com
The technical side of the movie
Visually, it's a masterpiece because of the movie fascinates from the beginning to the end with spectacularly looking special effects and just fantastic 3D. Really so. The three-dimensional space in this movie is simply unrealistic, so each scene is so alive and close to the reality that sitting in a movie theater it was possible to feel like wearing VR glasses and finding yourself in the Oasis.
Of course, in addition to great cult characters, nostalgia can also be caused by music, which is taking not the last place here. The camera work in the film was also performed as always great because it was performed by Janusz Kaminski, a regular Steven Spielberg operator, with whom he is making already the eighteenth joint project here. Yes, since 1993, Steven Spielberg has been working only with Janusz Kaminski. It is trust and true friendship.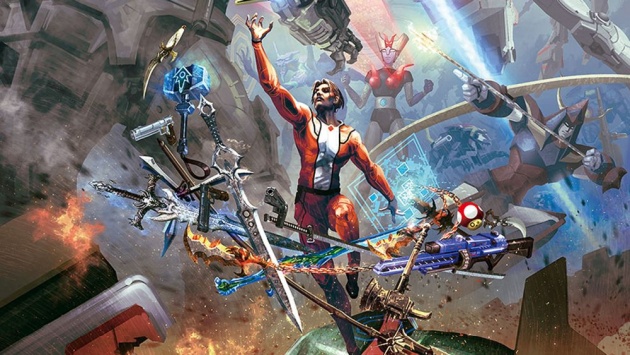 Virtual Reality in the movie READY PLAYER ONE
Photo credit: gryphonkinglibrary.blogspot.com
The good work of the camera here lies in every scene. Starting with the presentation of the catches and ending with the final magnificent battle scenes that forced to stop your breath because of the close-up movie scenes. It was really a breathtaking ride inside a computer game that would not be so effective without a proper camera maneuver.
Audio and video editing without any reproach - here is Steven Spielberg's movie, so you will not see any mistakes here. It is a director whose films are technically perfect.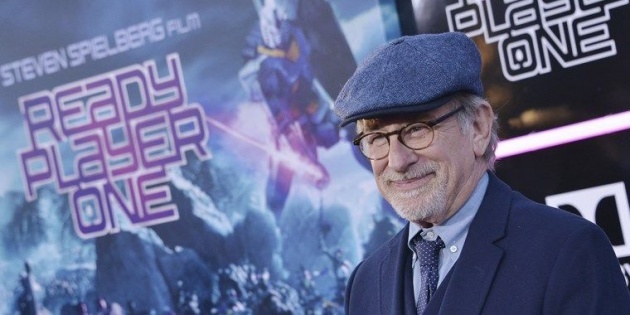 Steven Spielberg in READY PLAYER ONE premiere
Photo credit:nbcnews.com
The actors' collective work
Heroes in the film also leave pleasant feelings, so watching their fight for justice is really nice because you want to be a fan of them. Both Wade and his girlfriend Samanta reveal themselves as personalities and, at the same time, as ordinary, sensual people, who for years lacked love and desire to see the world in completely different colors.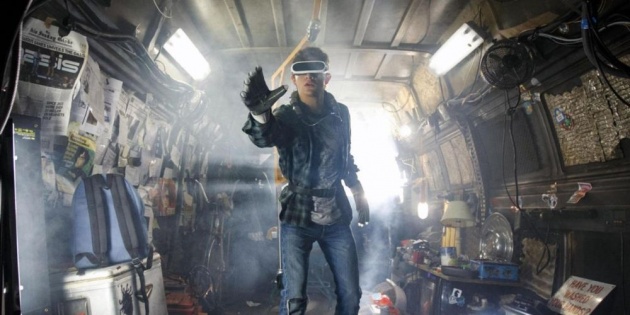 Science Fiction Adventure in Virtual Reality
Photo credit: entreletrasycamaras.blogspot.com
I was also impressed with the main film's antagonist. He was great not only because of his brutal methods and his desire to manipulate other people but also because of his personal inner world, which at the end of the film revealed all the beauty.
It looks a bit pointless to speak about actors here because we can see animated movie characters in almost all scenes. But the scenes, where dominated people, from the real world were not disappointing. Here we have a really great bad personage, which was played by the constant performer of negative characters Ben Mendelsohn, as well as the great protagonist Weid, which was embodied by Ixmen's star Tye Sheridan. He did not annoy as perfectly played the role of the main hero. And scenes of his love with Olivia Cooke's character Samanta also did not cause any discomfort. The relationship between them and the chemistry was felt.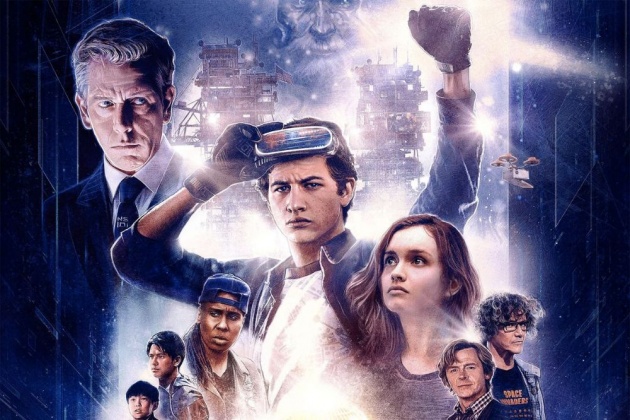 READY PLAYER ONE movie review
Photo credit: blog.miklavcic.si
On the secondary roles you can see the great British actors - Simon Pegg and Mark Rylance, and also hear the T.J. Miller's voice, which got a completely charismatic personage - I-R0k.
On the final note
READY PLAYER ONE is a masterpiece of the science fiction adventure movie genre by Steven Spielberg, which is a visually perfect and causes the inexhaustible sense of nostalgia. It surprises not only with its never-ending tension, perfectly structured action, and surprises, involving pop culture, or a fascinating display of the virtual reality, seasoned with well-known musical works, but also emits a very positive energy.
READY PLAYER ONE Trailer - Screen Master via Youtube.com
This is also a very good Ernest Cline book's screen adaptation, which, due to the complexity, any filmmaker did not dare to move into the big screen cinema for a long time, except for the legendary contemporary Hollywood father Steven Spielberg, who once again managed to prove his limitless talent and directing genius. The movie is very engaging and strongly done.
Ready Player One is big, bold, and has an extremely fun adventure at its core which is in part thanks to director Steven Spielberg, and the great acting coming from Tye Sheridan and Olivia Cooke. Caillou Pettis

Credit: en.wikipedia.org
If you are a fan of science fiction adventure movies, it really worth watching it.
***************************************************************************************************
Thank you for stopping by and reading my blog.
2018, All Rights Reserved.
You are very welcome to join Bitlanders and share your valuable knowledge and opinion.
***************************************************************************************************
You can check my other movie review:
Movie GRINGO Review - Crime Comedy Full of Sarcasm
Come back to find more...
**************************************************************************************************