MQM will not boycott local government elections: Altaf Hussain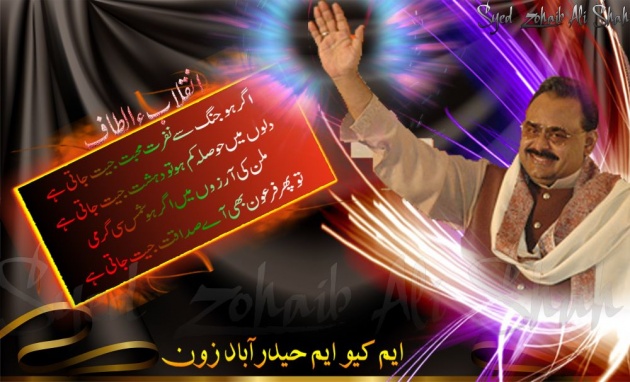 MQM will not boycott local government elections: Altaf Hussain

Karachi: 25th November 2015.
MQM Founder and Leader Altaf Hussain has announced that MQM will not boycott the local government elections in spite of continuing raids at party offices, election offices, arrests and gross injustices by Rangers. He made this announcement while addressing workers in Jinnah Ground Azizabad on Wednesday night.

Mr Hussain said our forefathers made Pakistan but the establishment in Pakistan never accepted Mohajirs wholeheartedly.

"Their rights were usurped during different periods. Quota system was used to deprive the Mohajirs of their legitimate rights. When we started our struggle for getting rights for Mohajirs, the repressive power of state was used to crush us."

"A state operation was started against the MQM on 19 June 1992 during which MQM workers were killed extrajudicially. The ongoing operation in Karachi was also ostensibly launched against criminal elements and terrorists but once again the MQM is being victimized."

"Terrorists belonging to a banned outfit carried an attack on a Rangers vehicle in Ittehad Town that resulted in the martyrdom of four Rangers personnel. We are also grieved on this incident and we have condemned it. But instead of going after the terrorists, innocent MQM workers and sympathizers are being hunted down."

Mr Hussain regretted that all political and religious parties had full freedom to run their election campaign in Karachi but MQM was not being allowed to run its campaign freely.

Mr Hussain said the MQM was being pushed towards boycotting the local government elections by these injustices and repressive actions but declared that the MQM would not boycott the election and continue to its struggle peacefully.

Mr Hussain appealed to the Election Commission not to place an embargo on political activities of MQM and allow it to contest elections.

Mr Hussain demanded Prime Minister Nawaz Sharif, Interior Minister Chaudhry Nisar Ali Khan and Defence Minister Khawaja Asif to intervene in the situation and let the MQM take part in the election freely.

Mr Hussain also announced a peaceful demonstration in Karachi against gross injustices, raids at party offices and arrest of workers and election candidates.