Mu'izz al-Din Muhammad (1149 – March 15, 1206), also known as Muhammad of Ghor, was Sultan of the Ghurid Empire along with his brother Ghiyath al-Din Muhammad from 1173 to 1202, and as the supreme ruler of the Ghurid Empire from 1202 to 1206.
Mu'izz al-Din was one of the greatest rulers of the Ghurid dynasty, and is credited with laying the foundation of Muslim rule in South Asia, that lasted for several centuries. He reigned over a territory spanning over parts of modern-day Afghanistan, Bangladesh, Iran, India, Pakistan, Tajikistan, and Turkmenistan.
Mu'izz al-Din took the city of Ghazni in 1173 to avenge the death of his ancestor Muhammad ibn Suri at the hands of Mahmud of Ghazni and used it as a launching-pad for expansion into northern India. In the meantime, he assisted his brother Ghiyath in his contest with the Khwarazmian Empire for the lordship of Khorasan in Western Asia. In 1175 Mu'izz captured Multan from the Hamid Ludi dynasty, which was a Pashtun but were alleged to be un-Islamic on the account of their association with Ismailite Shi'iate sect and also took Uch in 1175. He also annexed the Ghaznavid principality of Lahore in 1186, the last haven of his Persianized rivals. After the death of Ghiyath in 1202, he became the successor of the Ghurid Empire and ruled until his assassination in 1206 near Jhelum in modern-day Pakistan.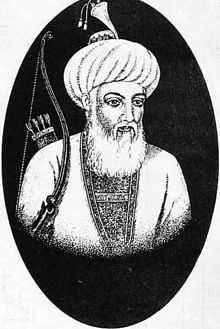 A confused struggle then ensued among the remaining Ghuri leaders, and the Khwarizmi were able to take over the Ghurid Sultanatein about 1215. Though the Ghurids' empire was short-lived and petty Ghurid states remained in power until the arrival of Timurids, Mu'izz's conquests laid the foundations of Muslim rule in India. Qutb-ud-din Aibak, a former slave (Mamluk) of Mu'izz, was the first Sultan of Delhi.