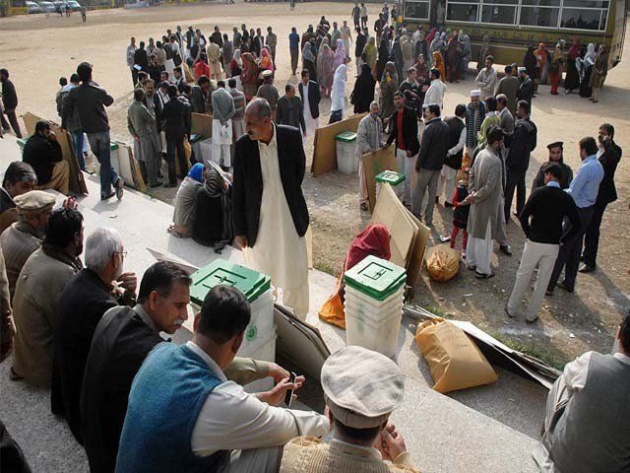 Islamabad: Federal capital is decorated for municipal elections when the total delivery of election materials to the Election Commission said.
550 seats in 50 union councils of federal capital 2 thousand 396 candidates will compete. Chairman for the 255, a thousand 210 general seats, women's 351 seats, 248 seats of farmers and laborers, youth, minority seats in the 102 seats of the 230 candidates are competing. Choose which 6 lakh 80 thousand 612 registered uutrzbrah will direct, registered uutrzmyn 3 million 67 million 12 thousand 652 thousand 960 men and 3 women.
7am half the polling process will continue until 5 pm, the interior ministry announced on polling day a public holiday in the educational institutions in the government offices will be half-day. After 2 pm, the employees will be able to vote.
Municipal elections hruutr 6 vote will be the chairman, vice-chairman of Green, General Councillor for the white women kunslrky a pink belt pyprhuga the worker, the farmer to brown, young councilor for the light gray non-Muslim to yellow pyprastamal color belt will be.
To vote for the national ID card is necessary to allow the expired ID card pruut. 8300 voters vote by SMS aurpulng prays station that voters can get details through Google map information and address of the polling station may know.
Presiding Magistrate options granted to officers gyyhyn the punishment for violating the Code of Conduct are snaskty. Election process monitoring and complaints to the ECP will oversee the monitoring room.