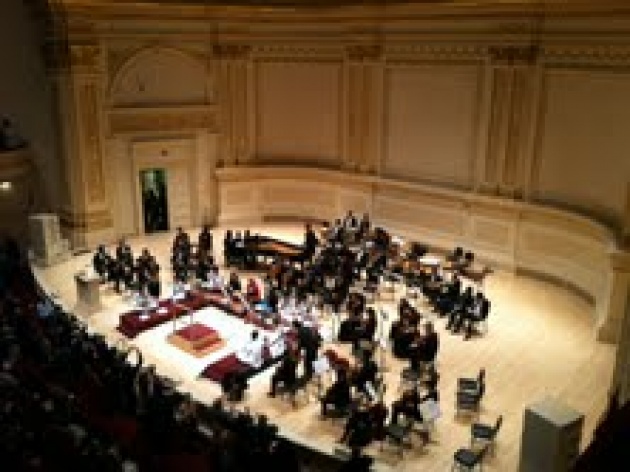 I play guitar. I'm not a great musician, to any stretch of the imagination, but I've been actively involved in music all my life. It has opened doors and given me opportunities I would have never been able to experience. In 1982 it allowed me to meet John Paul II when I was a singer in my hometown's choir. During my adolescence it facilitated socialization, and was critical leading to my first kiss. For a couple of years I even experimented what it feels like being in a rock band, and even though those times are long gone, they were instrumental to understand my aspirations and limitations as a musician, and allowed me to never find myself in the situation on which I would wonder "what if". During the course of my entire life, music has helped me find new friends, keep in touch with old ones, and value this universal language, vehicle of friendship and peace in every country I've visited. Still now I love going to live concerts of artists coming from all over the world... a great way to support them and further open my mind.
Last Tuesday I went to Carnegie Hall to experience cool live music played by an orchestra of kids. Even cooler was the fact that these young adults were from Afghanistan, a country in which until a few years ago music was forbidden. One of the laws the Talibans implemented during the 5 years they ruled Afghanistan was annihilating music. Their extreme policies used to punish anybody who would attempt to sing, play or even listen to music.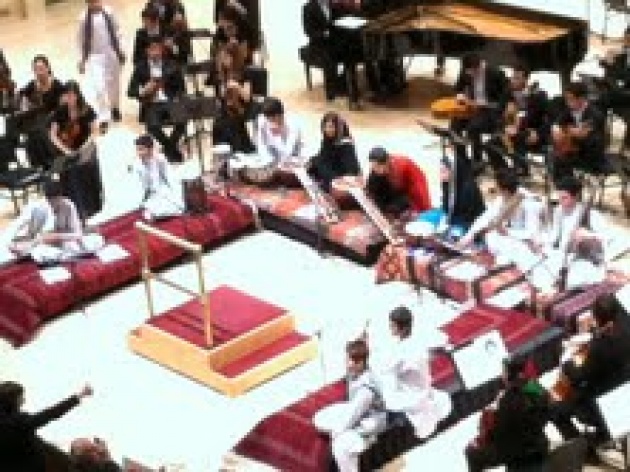 A group of talented students from the Afghanistan National Institute of Music (ANIM) were performing traditional Afghan folk songs along with other classics interpreted with an Afghan twist. The Bolero of Maurice Ravel and Vivaldi's Four Seasons were pat of the concert. It was exhilarating. Some of the students couldn't be older than fifth grade! Before the concert they showed a video describing the difficulties that this program has been having in its attempt to provide students with enough musical instruments to play and books to learn from. Some kids have been studying on the same text for years! The main goal and focus of the event was to raise money for the Institute so that the program can not only continue, but also further develop and flourish in the future.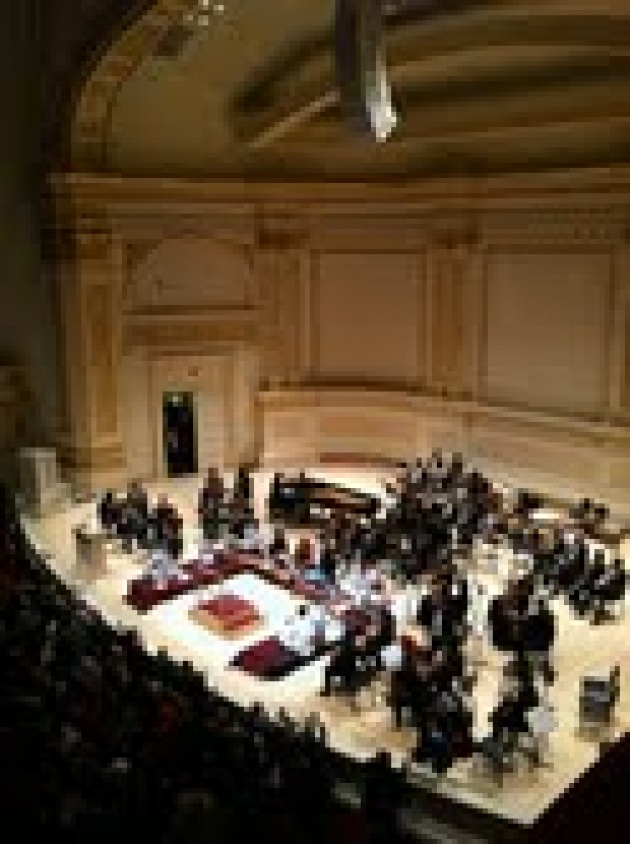 It felt like the whole Afghan community of New York City attended the event. At some point people started clapping their hands at rhythm with one of the traditional folk songs, and you could see several of the kids smiling while they were performing. I kept wondering about their stories, and how destiny managed to bring them to come to New York City and do what they love. The theatre was packed, and it was great to see the support that the people of this city gave to this Institute.
The Ministry of Education of Afghanistan sponsored the event, and one of the members of the cabinet took the stand to thank the audience for their support. Afghanistan education is facing many challenges. The education system in Afghanistan is trying to modernize itself and bring its students up to date with the rest of the world, but it's a difficult task. In some rural areas of the country, Afghan women attend school at their own risk, every day incurring the danger of being attacked by radicals who don't want them to get an education. Afghanistan schools for girls have already been subjects of threats and concrete actions against their female students. Acid has been thrown to their faces, and drinking water has been polluted. Buildings have been burned, and girls like Pakistani Malala Yousafzai have been shot. But their voices have not been silenced. 40% of Afghan students are now girls, and the Afghanistan literacy rate for girls is quickly rising from the discouraging 12.6% that was last estimated a few years ago. That number is now thought to be considerably higher. Education for Afghan women is taking off in this country, and the future of Afghanistan looks brighter than ever. As soon as the war in Afghanistan is over, peace will bring prosperity, and the economy of Afghanistan will benefit from the input of this new generation of Afghan women and men, some of whom went all the way to New York City to have the world hear their voices.
Giacomo Cresti
http://www.filmannex.com/webtv/giacomo
follow me @giacomocresti76