Music is to the soul what words are to the mind."--Modest Mouse, Modest Mouse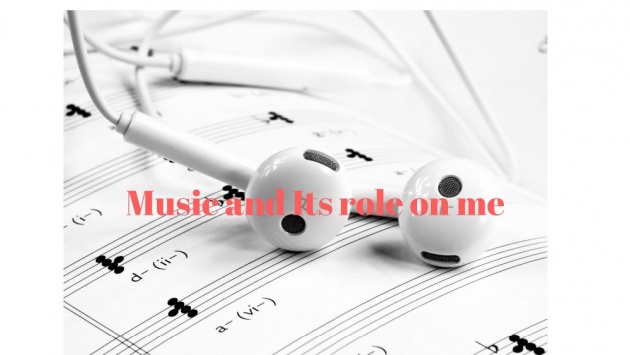 *Image is credited to canva
Everyone has their own life's soundtrack. The song that can say what they really are. Songs that define their personality, their favorite song. For music has been their way of expressing how they feel, how they are living their lives.
In the recent 60th Grammy Awards, I have seen many of my favorite artists performed and won awards. When Sam Smith sang "Pray", I know I needed that song. When Bruno Mars performed "Finesse", it got me into the groove. Though I wish Ed Sheeran was there to sang his latest hit "Perfect", or even accept his two awards.
In connection with the Grammy's, I wanted to write something related to music, to songs that I have been listening to. That felt like I have a connection.
Music: Preferences
*image is credited to canva
I was born on the 80's where New Wave was a great hit on this decade. Bands like Depeche Mode, a-Ha, When in Rome, Duran Duran, Tears for Fears and many more. But ironically, I never listened to them until I on my early 20s, meaning, 2 decades has passed. Maybe I don't appreciate it that much on the decade it was a hit, for I appreciate more of the songs that are considered oldies but goodies. Songs that were being sang by our father at night time before we fell asleep, Tom Jones, Paul Anka and Frank Sinatra to name a few, and until now, we still listen to those old songs, since it has a lot of memories over those songs.
Over the years, there has been a changes with y preferences, what genre do I listen most of the time or try to listen. I have been more open. There is no harm in checking every song that hit on the radio, I mean I respect every music, whether it is a ballad/pop, rock, blues etcetera.
If I have listen on the 80s oldies song, it was during the mid 2000 that I try to listen to punk rock music and I have learned to love each songs whose lyrics were written beautifully. The beat might be different to what I used to listen, the lyrics have told me more. My favorites would be My Chemical Romance and Linkin Park. In the Hip Hop categories, I would say Eminem.
Adding to the list with the songs and music that i listen to are boy bands. I admit, I got a crush on few members before. Westlife, A1, NSync and Backstreetboys come first into my mind if I think of boy bands. I sang and fell in love with their songs before and still trying to remember what band does Ronan Keating used to be in.
My preference with music has not limit, I am very much open to what hits my mind, what speaks of my emotions, my feelings.The one that tells a story in a poetic way.
Music: Favorite Artists
If there is one thing that I have learned though the years is to listen to music as if it belongs to me, like it was written for me. Music that can make me dance with the beat or sing from the top of my lungs and have the same emotions as the artist might have felt for the song. And here are some of my top favorite artists.
1. The Piano Guys. I have said that I listen to the lyrics, but what if there is no lyrics? The Piano Guys are the exception. But who are they that they capture my attention and became one of my fave?
The Piano Guys is an American musical group that consist of a pianist named Jon Schmidt, cellist Steve Nelson, a videographer named Paul Anderson and the producer Al van der Deek. So, just four members and only two play musical instrument. I have come to know them when I was chatting with one of the strangers in yahoo chat before. He asked me if I know them and told me if I could try to listen to their songs and tell him how do I find them. And I did. I listened to their music, their music made me close my eyes, tap my fingers and my feet. I don't know why but their music made me do so.
When I am feeling down, I listen to their music and when I am feeling happy, do the same thing. Their music always made my soul happy and many times have brighten my day.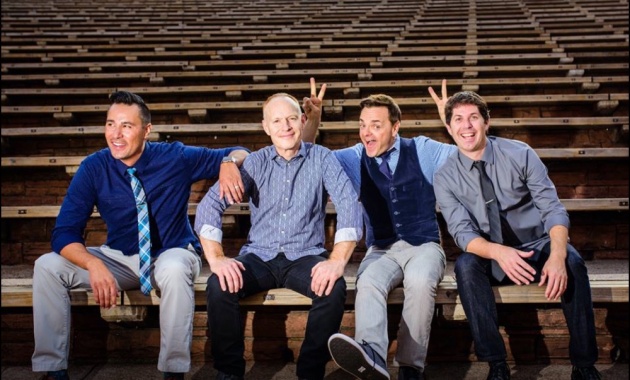 *Image is credited to The Piano Guys via www.facebook.com
2. Jason Mraz. When I first heard the song "The Remedy(I won't worry)", I got hooked with the whole song. My beat, the lyrics and well, Jason Mraz is one handsome guy. But I listen to his music more than looking at his face. Jason Mraz is an American singer-songwriter whose first song became a hit in the year 2002, with the same song that I get drawn into. Since then, I have been buying his CDs.
The songs that I always listen to are "Bella Luna" and "Mr. Curiosity" from the album M.R.A-Z; "The World As I See It" and "I won't Give Up" from the album Love is a Four Letter Word and "Its so hard to say goodbye to yesterday" from the album YES!
If you try to check those songs, and try to read between the lines, surely Jason Mraz is one of the best singer and songwriter.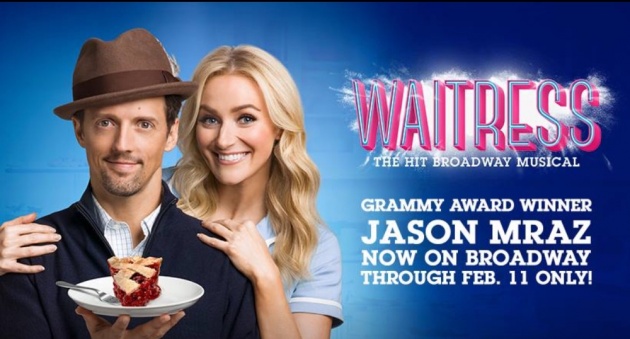 *Image credited to Jason Mraz via www.facebook.com
3. Adele. I can not belt her songs, but that didn't stopped me from listening to her songs and get that heavy emotions, that pang of pain with every lyrics. Adele is a British singer and songwriter just like Jason Mraz. I have come to learn her songs with the hit "Rolling in the Deep", just in time with my break up at that time. Somehow made me feel the song more, and I am thankful with the song "Someone Like You", somehow it lifted my spirit.
My love for her songs must have rooted from the situation I was in when her songs came but even with her lastest album, I still love every song on it.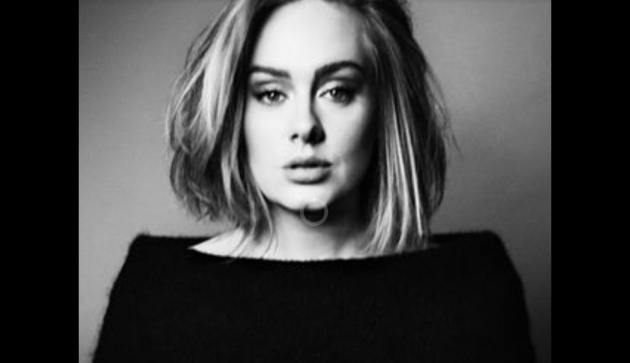 *Image is credited to Adele via www.facebook.com
Music can name the unnameable and communicate the unknowable."--Leonard Bernstein
Music and My Thoughts
I may not be playing any musical instrument though I tried hard with guitar, nor sing well just like the others but that didn't stopped me to appreaciate music, every sound, every song, every lyrics that was written. Music for me is my way to pour out what I can not put into words. As what Victor Hugo have said, "Music expresses that of which can not be put into words and that which can not remain silent", I agree with him.
It is my outlet, a door to escape even for a couple of minutes. It cleanse my soul and heart too. There are a lot of things that music have made me to be, and that has been may not be the best, at least it is something better, made me feel better.
Listen to music that speaks of your heart and soul rather than because of what it is on the top charts. There is more than just song itself, listen to the lyrics, let it get into your heart. And from then, you get to know why music has been made, why the song has been written.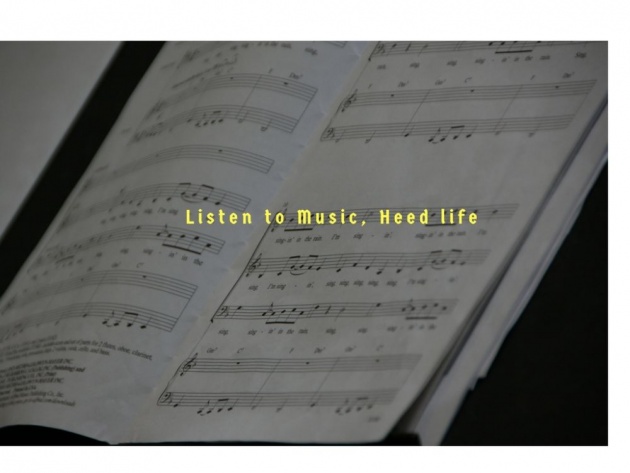 *Image is credited to canva