As even the most casual observer of film and animation will know, music is a fundamentally important aspect of the piece. I listen to music when working on an animation. I play music for fun when I'm thinking of ideas for animations. I watch the test footage while playing possible music choices and of course, I think carefully about how music should interact with the final piece.
So I am always hyper-aware of recorded or popular music on film soundtracks. Wes Anderson is sort of the hero of finding (semi) obscure music (or in the case of Rushmore, relatively obscure tracks by extremely famous bands) for his soundtracks, The Royal Tennenbaums being the classic example. The trend was popularized in the modern filmmaking era by Martin Scorsese in Mean Streets (Jumpin Jack Flash in the bar scene) and then Goodfellas and then taken to new heights with Quentin Tarantino in mid 90's.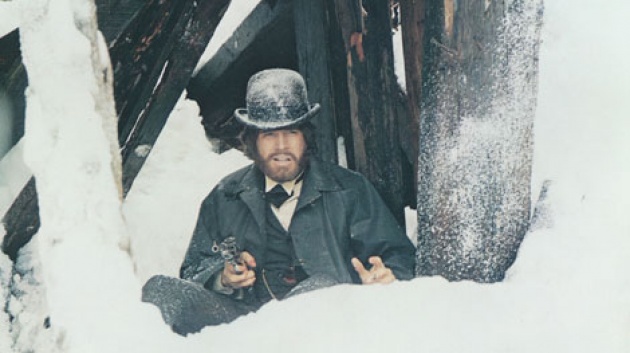 Western films have had a long tradition of using a contemporary country singer to introduce our main character and notify the audience to what a good guy he is. One of the more interesting examples of this is from Robert Altman's 1971 masterpiece: McCabe & Mrs. Miller, in which Leonard Cohen songs are used to set up the lonely northwest landscapes our bearded Pudgy McCabe inhabits. To follow in the footsteps of the great Mr. Altman, I would like to suggest some offbeat recommendations for soundtrack singer-songwriters.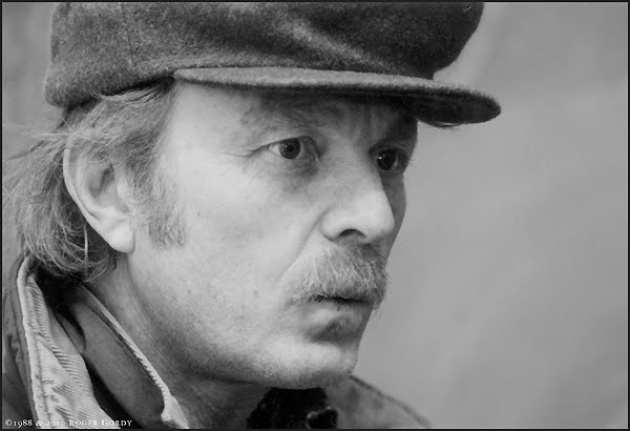 1. Michael Hurley. Oregon based singer-songwriter who has been recording albums since his debut on Folkways in 1964. His mid 1970's albums for Rounder are considered the classic recordings: Long Journey, Have Moicy! and Snockgrass. His music is folky and whimsical with a bluesy influence. His song Hog of the Forsaken was used perfectly at the end of the first episode of Deadwood. I also suspect the Deadwood theme music drew inspiration from this tune. His music is expressive, beautiful, mysterious and magical.
2. Bert Jansch. Scottish guitarist and folk singer who recently died. His fingerstyle playing in Drop D and Open tunings was magnificent. Jimmy Page ripped off his arrangement of Black Waterside on the first Led Zeppelin album, calling it Black Mountain Side (Page also combined it with Davey Graham's She Moved Through The Bazaar).
3. Nic Jones. Fabulous English fingerstyle guitar player and singer. He was involved in a horrible car accident that cut his career short in the early 1980's, but not before he could record some of the greatest English folk albums that most people have never heard of. Albums include: Penguin Eggs, From the Devil to a Stranger, Noah's Ark Trap, Nic Jones and Ballads and Songs.
4. Brian Eno. Very well known English electronic music pioneer and producer. Well known for inventing the genre of Ambient music as well as producing David Bowie's seminal album Low.
5. Ry Cooder. Amazing guitarist and re-interpreter who made some amazing albums in the early 1970's. Into the Purple Valley, Boomer's Story, Paradise & Lunch and Chicken Skin Music are some of my favorite albums of his.
6. Blind Willie McTell. Amazing Atlanta 12 string guitar player from the 1920's and 30's. Willie McTell was conversent in many different styles of playing and had amazing dexterity. He tended to play in the East Coast or Piedmont style of blues, which is much more technical than Delta style blues.
7. Paul Clayton. Folk singer who sang about whaling and the whaling industry. John Huston hired Paul to sing at the premiere of Moby Dick the film, starring Gregory Peck as Ahab. Clayton does a great rendition of Turkish Revelry.
8. The Banjo Kings. Jazz music on banjos!
9. Dave Van Ronk. Greenwich Village folk, blues and Jazz singer and guitarist from the 1960's and 70's. He was ripped off by Dylan and many others with his powerful, raspy voice. Hopefully he gets more well known after this Coen Brothers movie based on his life comes out.
10. Washington Phillips. Magical and beautiful singer and Dolceola player from the 1920's. You would just have to listen, I can't describe.