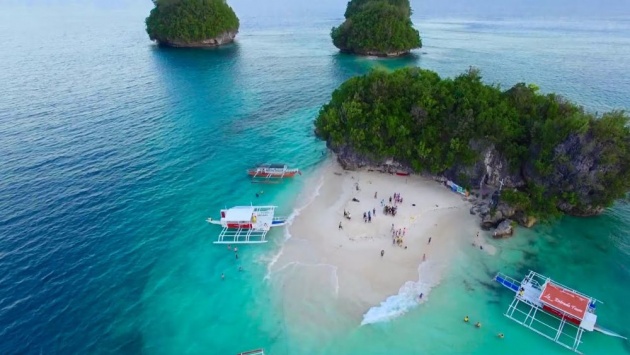 Photo Credit: Google photo via www.youtube.com
Hello bitLander friends! It has been almost 3 months since the day I became inactive here, unlike before wherein I used to log in everyday, do the daily quest and buzz as many contents as I can not to mention writing blogs on a regular basis. I was actually in and out of the leaderboard for the past few weeks and that's one reason why I felt the need to write and submit more blogs in order to improve my performance here in bitLanders and of course to be able to earn a considerable amount of money just like before. So the last few months of being not active was a bit of a roller coaster ride for me particularly the month of March (since I was a graduating student back then) and I wanted to share to you guys how it went so maybe I will write a separate blog about my stressful but happiest month of my life (yet) is after finishing this one. But for now let's get into my Surigao del Sur trip.
To start off here are the places we've visited in our 2 day trip to Surigao del Sur:
O's Landing Resort- Britania, San Augustin
Britania Group of Islands
Matho Beach
Tandag City
Actually this is my 3rd time around to travel in Surigao del Sur but this is more exciting since I will be able to travel with most of my closest friends far from here in Cagayan de Oro for the first time. This travel escapade is actually a birthday celebration of my friend, Nikka (@nikmoji). So she invited us to celebrate her 21st Birthday in their hometown (Surigao del Sur) with her family. Her birthday was last April 20 but we kind of miss the whole day of April 20 because the travel time from Cagayan de Oro to Surigao is about 8 hours drive (plus the stop over time for lunch and rest) and we left the city by 9 in the morning and we arrived in Surigao at about 6 in the evening. But of course we didn't forget that it's our friend's special day so we surprised her before the trip with a birthday cake at exactly 12 midnight on her birthday and it was a success since she really didn't expect it. Yay! So fast forward, we finally arrived in Surigao!
O's Landing Resort, a resort at Britania, San Augustin which is owned by my friend's uncle.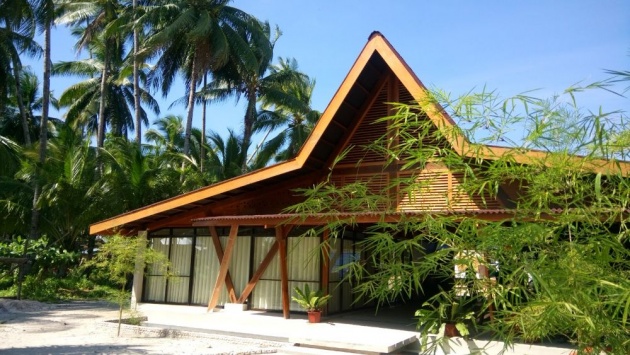 Photo Credit: Benjie Otagan via www.aroundguides.com
The resort was very nice. I like the ambiance most especially, the rooms were clean and well maintained, there were fish ponds near the lobby and the foods in the restaurant were delicious and budget friendly compared to other resort restaurants which are kind of expensive. The only concern I has was their water, though it's clean but it smells bad. But it I think they can improve it eventually. So I've stayed in 2 other resorts before here in Britania which is near to where we stayed now and overall I will definitely recommend O's Landing Resort first. Here are some of the pictures at the resort: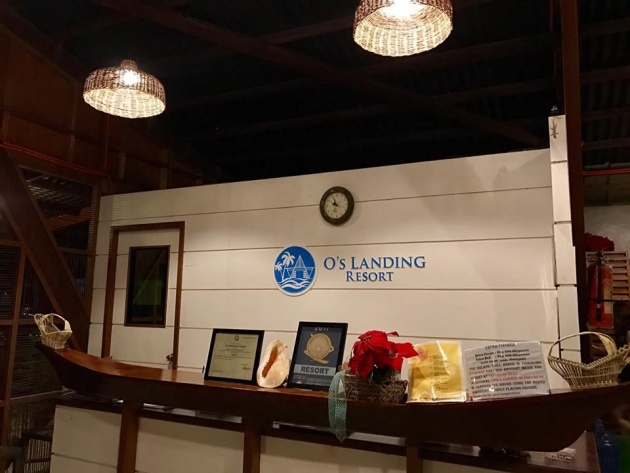 Photo from the front lobby. Photo Credit: Honeybngd via www.bitlanders.com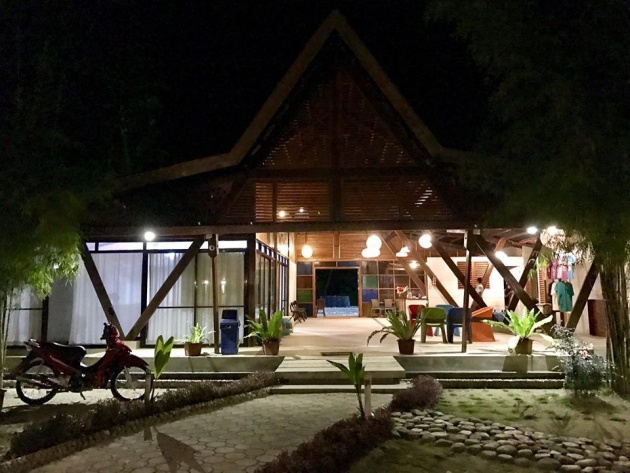 Photo of the main lobby. Photo Credit: Honeybngd via www.bitlanders.com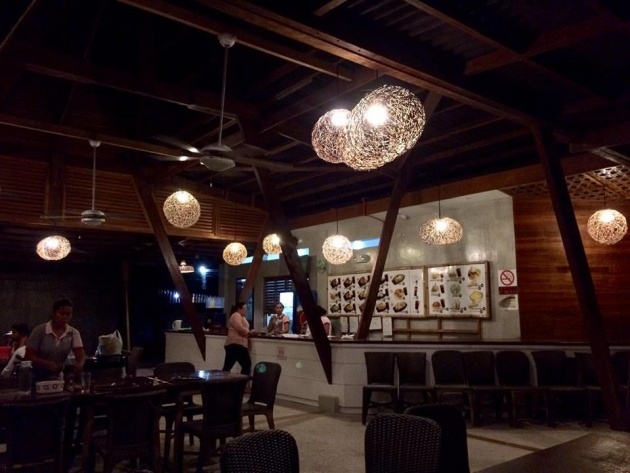 Restaurant inside the resort. Photo Credit: Honeybngd via www.bitlanders.com
Day 1- April 21, 2017
Good Morning! It's the official start of our Surigao trip so 7am is the call time of jump off for Island Hopping! However as expected, we jump in the boat by 8am (if you know what I mean, Filipino Time!) So Britania Group of Islets is one of the top tourist destination in Surigao!



Britania is an ancient term for Roman Britain. It is actually a Latin name which is derived from the Greek form "Prettanike" or "Brettaniai," which means "a collection of islands with individual names." - Wikipedia



Credits: Henrylito D. Tacio via www.gmanetwork.com
There were four islets at Britania. Each of them has fine white sand, coconut trees for shade(except for Naked Island) and inviting crystal clear water. First stop was Hagonoy Island, and from a far it has a breathtakingly beautiful view.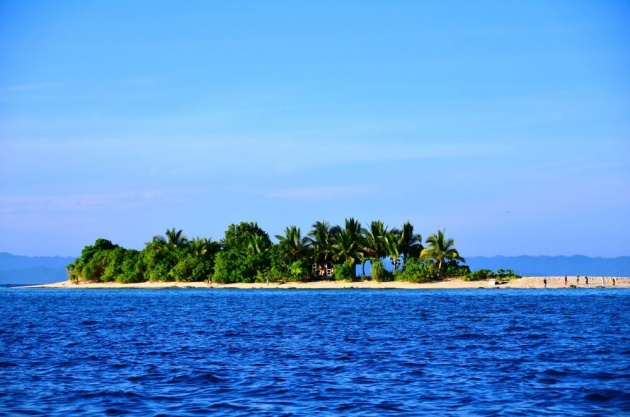 Photo Credit: Blue Butterfly via www.lakwatserangparuparo.blogspot.com
Naked Island is just near Hagonoy Island but then we didn't go there since it was high tide that time and the islet was too small for tourist to hop in. Sometimes when it is low tide, sand bars are visible and visitors can walk from two nearby islets. It is named as Naked Island because there were no vegetation on that island just a pure sand bar. Here is a jump shot post at Naked Island: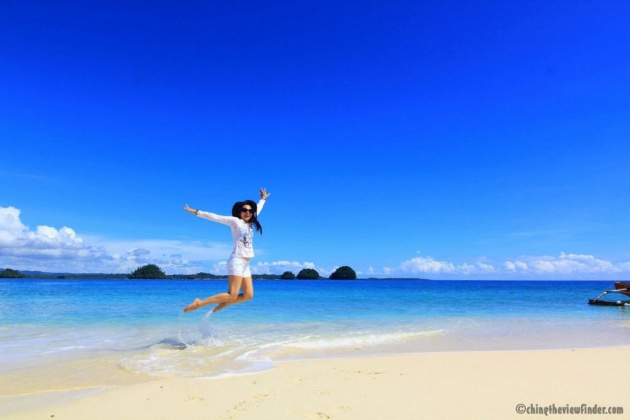 Photo Credit: Ching The View Finder via www.flickr.com
So next island we visited was Boslon, it is the largest among the group. There is even a statue of the Virgin Mary with a cross standing from the side of the island. So in here, there are some water activities in the Island. You can Experience an awesome Banana Boat riding adventure and jet skiing. We tried the banana boat, we went around the Island and it was really fun and exciting! Below is a photo of the Island: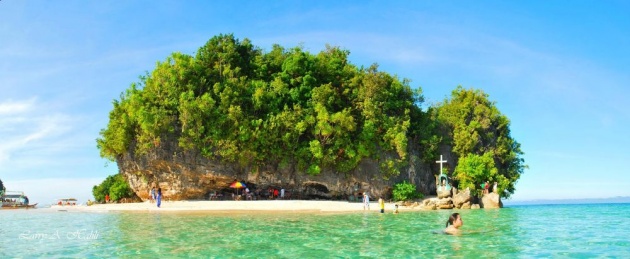 Photo Credit: Blue Butterfly via www.lakwatserangparuparo.blogspot.com
The final stopover was Hiyor-hiyoran, the island with the most vegetation. It has also lots of souvenir stores especially wood crafts from the Magkono tree which is very popular in Surigao. You can also devour in freshly catch sea foods, grilled barbecues and many more. So we took our breakfast there with some barbecues, hotdogs, and isaw with ice cold soft drinks. After that, we went back to the resort at about 12 noon and we took a bath, prepared ourselves for lunch and spending the rest of the day relaxing in the resort and travelling to Tandag City. Below is a photo at Hiyor-hiyoran Island: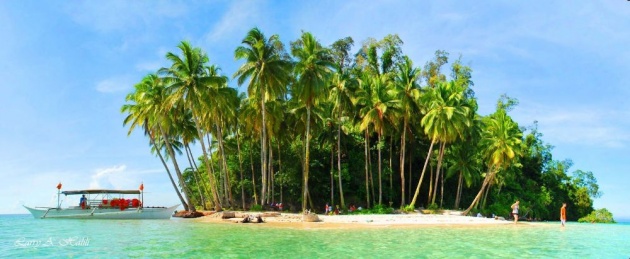 Photo Credit: Blue Butterfly via www.lakwatserangparuparo.blogspot.com
Day 2- April 22, 2017
We arrived here at Tandag City last night, at Mojica's Residences located in a compound just near the boulevard. We stayed at this little house in a trailer truck design. It is air conditioned and it has an extended part for the comfort room. So for today we went from Tandag to an exclusive beach at Matho which is also owned by Mojica's. We had the beach all to ourselves! With pitched tent, coconut trees all over the place, boodle fight food for lunch (grilled fish and pork) and a giant unicorn inflatable! It was a relaxing day at the beach though it's very hot that time.
After the beach, we went back to Nikka's house rest a bit and went out for food trip at Gaisano Capital- a mall just few kms away from where we stayed, Tandag Boulevard and Gelato Thrill Café- with the best halo-halo experience.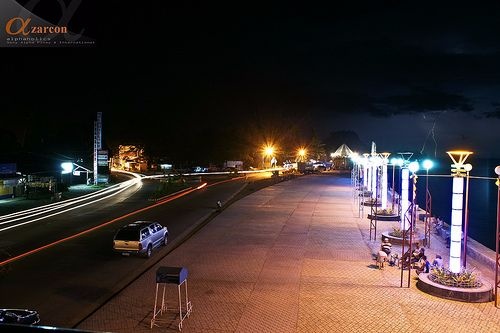 Photo Credit: www.flickriver.com
A Halo-halo is a popular pinoy dessert with shaved ice and milk mixed with various ingredients like Leche Flan and sweet beans and usually topped with Ube flavored ice cream. The halo-halo at Gelato Thrill Café is the best halo-halo I've tasted so far. They have this unique ice mix topped with flavorful toppings! And to think that it is only for 49 pesos? ($1 only) Well, It is definitely a must try when you're in Tandag City, Surigao. Please watch the video below if you want to know how Halo-halo is being made or prepared.
Video credit: Tastemade via www.youtube.com
So, that's all for our 2 day trip at Surigao. Actually we were out of town for 4 days but then the first and last day were used for the 8-hour travel time vice versa, so overall we only had 2 days tour. However, the places we visited were just some of the top tourist attraction here in Surigao del Sur. This place still has much more to offer and here is a short travel video clip from Journey Freak's Youtube account of places you can visit in Surigao del Sur like the popular Tinuy-an Falls and Hinatuan Enchanted River.
Video credit: Journey Freak via www.youtube.com
So how about you? How often do you travel? Try to answer the Querlo survey chat below and learn new things...
(embedded sample of QUERLO interactive chat)
Thank you for reading! God Bless!