Continuing through the year, in this blog we will focus on the highlights between the months May - August, which proved to be a career defining summer.
May
I handed in my final film Output into university and the course was slowly but surely rounding up, which was a weird experience as I realised three years of my life were coming to a close. The experiences and memories I had with my year and things like the final year photo were taking place (see below) aswell as final assessments.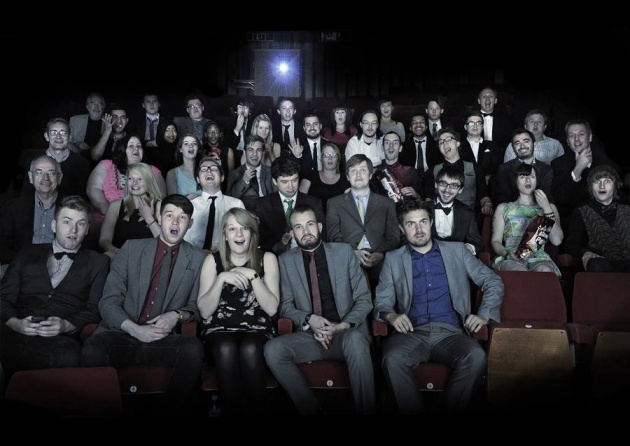 Media (Film) Production Awards Class of 2013
June
This month consisted of preparing and exhibiting the degree show, which each student had their own board promoting themselves. I enjoyed this process as I had applied for a Masters in Fine Art and wanted to use the degree show to try my hand of exhibiting physically something creative. Another highlight that occurred was A Creative Interpretation was screened in London at a film festival for the first time.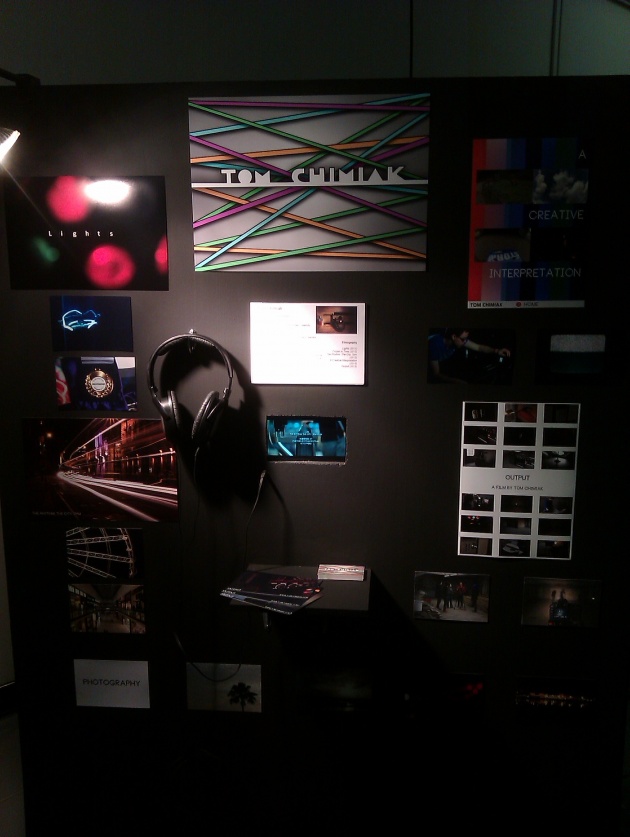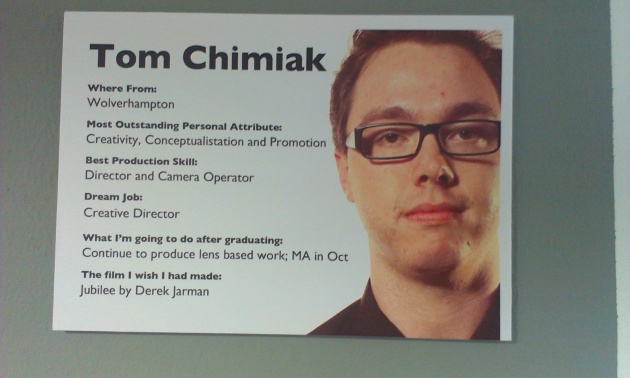 My degree show board and information card
July
The month of my graduation with a 2:1 in BA (Hons) Experimental Film Production had come and I was very nervous but also sad as it would (probably) be the last time all of us would be together in one place. Also on the day of my graduation I received news from the Award Leader asking me whether I would like to return to Staffordshire University to help with the creative craft sessions on the kit. I was honoured, surprised and very grateful at this opportunity to run alongside my Masters in Fine Art, which I also successfully was accepted onto in this month.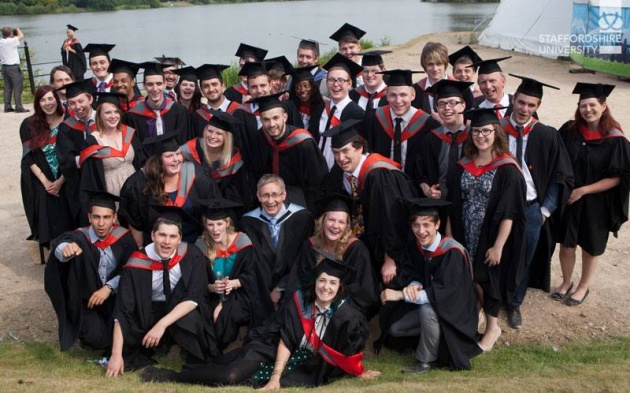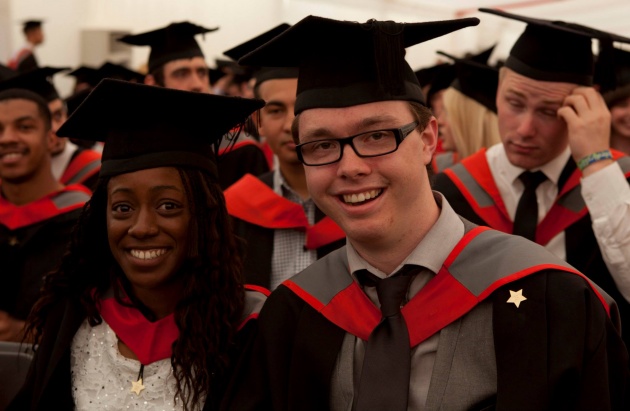 The Class of 2013 (Top) Me and fellow classmate Lydia St Philip (Bottom)
August
I decided to keep filming through the summer in prep for MA and created the start of a series of videos called 'One Minute' and the premise of the films was to either document an area, test equipment or try out a cinematography technique all in one minute. The first video I created used a Holga lens on a Canon DSLR and at a fixed aperture of F22 it needed some amazing summer light to get some decent images from it. The video I made using this lens can be seen below made in a local park complete with some music from my frequent composer Sean Rogan.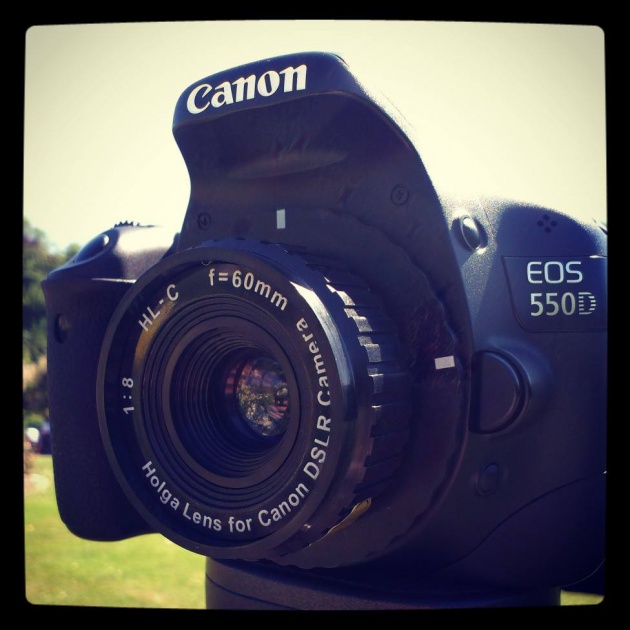 The lens attached to my camera
The next blog I will cover the final third in 2013
Thanks for reading
Tom :)