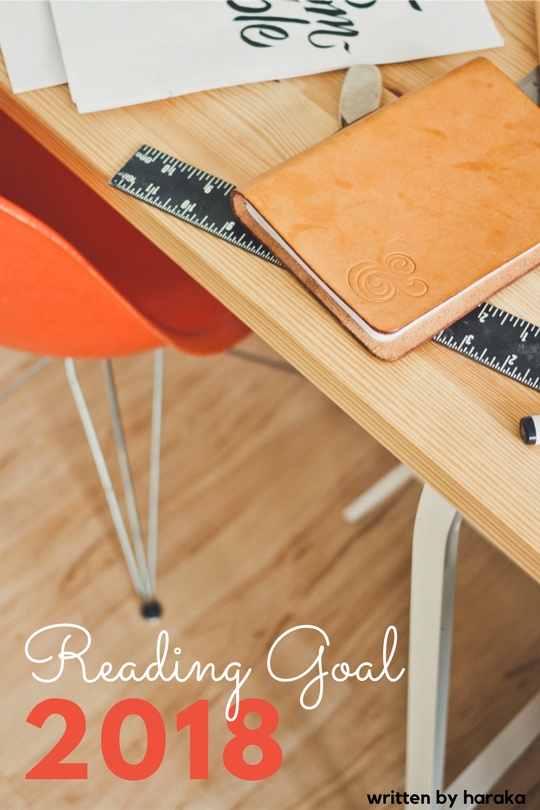 Image Credit: haraka via bitLanders
Hi Peeps! Welcome to 2018!
As my first blog this year, let's talk about the reading goal. If you have read my last blog of 2017 - Reader Problems Tag, I broached my 2018 Reading Goals. Thus, on this blog, I will elaborate my reading goals for this year along with the result of my 2017 Reading Goals.
2017 Reading Journey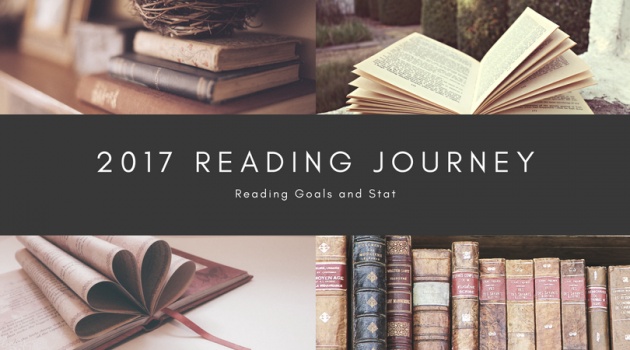 Image Credit: haraka via bitLanders
My 2017 Reading Goals
1. Read 50 Books
For 2017, I didn't have fancy reading goals. My first 2017 Reading Goals is only to actively reading again. I aimed to read 50 Books. I decided to participate on Goodreads Reading Challenge in the middle of April 2017, because couple years ago, I was engrossed in work and personal life then I can't spare my time to read.
I failed last year Goodreads Reading Challenge - obviously. I conclude 2017 by finished 20 books out of 50 books that I set as my reading goals. Although I failed to accomplish the challenge, I am not completely disappointed because; (1) I read good books - 80% is a 5 Star, and (2) I succeeded to catch up my behind on Goodreads Reading Challenge by finished 6 books within 2 weeks.
Books I Read in 2017
Video Credit:
haraka
via
bitLanders
Another goal that I decided last year was to read The Mortal Instruments Series by Cassandra Clare. The first installment of this series - City of Bones, was released over a decade ago. I remember saw it back then when I was still in university, but that time it does not look attractive to me. Right now, the series already expand with prequel and sequel series along with several companion novels. The whole installment called The Shadowhunter Chronicles with total 14 books already released and the 15th book will come in December 2018.
I am pleased with my achievement on this goal. I successfully completed the first four books in The Mortal Instruments Series, plus two books from its prequel series, The Infernal Devices.
My 2017 Reading Stat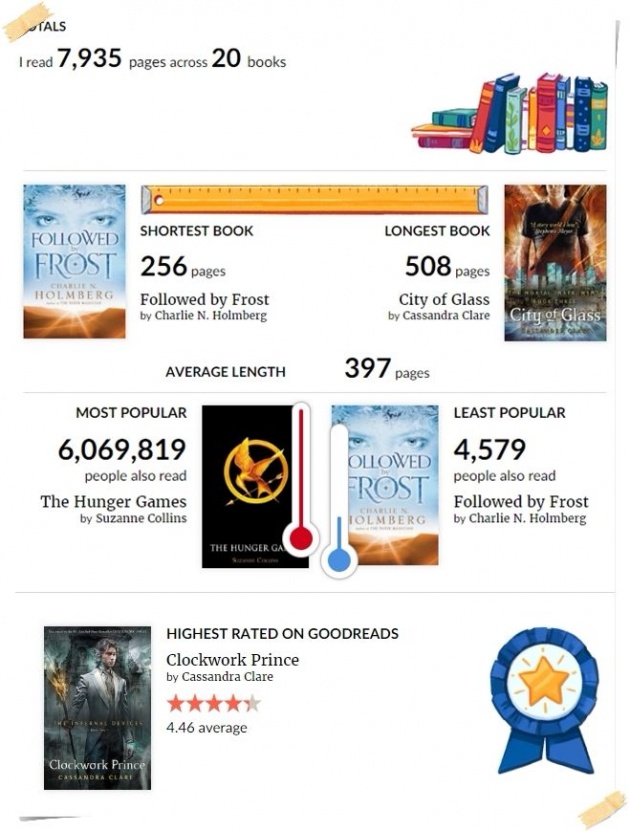 Image Credit: haraka via bitLanders
With average 397 pages per book, I succeeded to read almost 8000 pages. The shortest book I read last year was Followed by Frost by Charlie N. Holmberg with 254 pages while City of Glass by Cassandra Claire was the longest one (508 pages).
Almost 90% of the books I have read are the popular one. The most popular book was The Hunger Games by Suzanne Collins with over six thousand people read it. As for the least popular one was Followed by Frost by Charlie N. Holmberg - read by 4,561 Goodreads Member. Although it has less than five thousand people read it, Followed by Frost is an award winner for RITA Award by Romance Writers of America Nominee for Young Adult Romance (2016).
2017 was a good reading year for me with 4.8 as my average rating. Among of 20 books I have read, Clockwork Prince is the one with the highest rating on Goodreads with 4,46 as the average rating. Only four books ended up with 4 Star Rating (Graceling by Kristin Cashore, Shatter Me by Tahereh Mafi, Famous Last Words by Katie Alender, and Reckless Magic by Rachel Higginson) while the rest are 5 Star Rating.
Since my favorite genre is fantasy, it's no surprise that 60% of the books I read last year were fantasy. Followed by Dystopia (three books) and Science-Fiction (two books). As for the age range, almost entire of the book I have read are Young Adult except for Vicious by V.E. Schwab. This Goodreads Choice Award Nominee for Best Fantasy (2013) is the only Adult Book I read in 2017.
I am undoubtedly late with my 2017 Goodreads Reading Challenge since I decided to participate in April 2017. In addition, I also encountered a Reading Slump from July to August last year - on average I only read one book per month except for December when I managed to read five books. Due to that, I am definitely behind with the new releases. I only read one book that was released in 2017 - Waking God by Sylvain Neuvel, while the remaining were released between 2007 until 2013.
2018 Reading Goals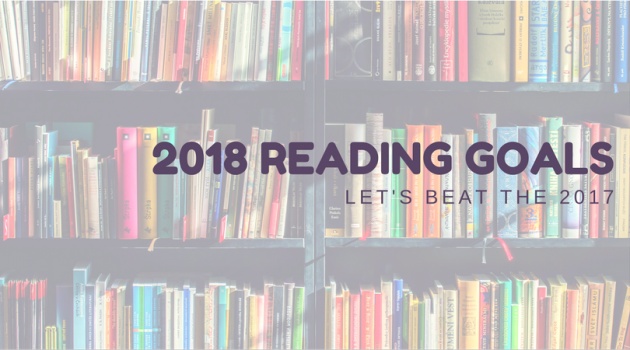 Image Credit: haraka via bitLanders
1. Beat my 2017 Goodreads Reading Challenge


Image Credit: haraka via bitLanders
I want to beat my last year Goodreads Reading Challenge, so this year I set the same goal as last year which is to read 50 books. Originally, I thought to lower my goal to 30-35 books, but after reconsidering it I decided to set the same amount for my 2018 Goodreads Reading Challenge. In order to achieve this goal, I plan to finish at least one book per week. Looking back at my 2017 result, on average I only finished one book per month, while usually, I could finish 3-5 books in one month. Well, I expect by planning to finish at least one book per week can help me achieve my Goodreads Reading Challenge this year. Wish me luck!
2. Read 1 Historical Fiction


Image Credit: haraka via bitLanders
Most of the books that I have read in the past are fantasy, including in 2017. The second genre that I have read the most is Science-Fiction. This year I want to dive into a genre that I have never tried before and my choice is Historical Fiction. Due to the setting and tighter norms in the past, Historical Fiction has its own richness of the story and the characters also have distinctive challenges to tackle. I already have one book to help me hit the goal which is The Book Thief by Markus Zusak.
3. Read more books from Indie Publisher and Self-Published Author


Image Credit: haraka via bitLanders
In 2017, I started to read the book which is not released by the well-known publisher. Two of them are Reckless Magic and Followed by Frost Followed. Although these books are not as popular as the books that released by the big publishing company, that does not mean they are less interesting or not worth to read. I had pleasant experience read these books and I realized that they were a hidden gem. Therefore, I want to support more Indie Publisher as well as Self-Published Author by reading more of their books.
4. Be Up to Date with the New Releases


Image Credit: haraka via bitLanders
I can say 2017 is the official year I restart my reading habit. Due to my behind from past couple years, the books that I read in 2017 were not the newly released one. I only read one of 2017 released which is Waking God. New books always coming every month and I already have several new releases that I am dying to read this year. I aim to read at least 10 new releases this year.
5. Finished 5 Series that I already started in 2017


Image Credit: haraka via bitLanders
I am a die-hard fan of book series and rarely read the stand-alone book. Therefore, among of 20 books I read last year, 10 of them are the first book of a series. I finished one of them which is The Wrath and the Dawn Series by Renee Ahdieh. In line with my 4th 2018 Reading Goals, to ensure I can keep up with the new releases, I want to finish five series that I already started in 2017. These series already completed and its last books already released. Currently, I only have one or two books left in each of this series. Those five series are:
6. Explore Outside Young Adult Books


Image Credit: haraka via bitLanders
2017 indeed a great reading year for me in terms of the rating with range from 3.75 to 5 Star. Since the majority of the books I have read are Young Adult, this year I want to expand my reading to another age range by reading Middle-Grade Books and read more of Adult Books.
I want to read at least 5 Adult Books this year. This goal in line with my 2nd goal - to read Historical Fiction. Because of the complexity of the story and perplexing issues, most of the Historical Fiction are design for the more mature reader and categorize as Adult Book. Meanwhile, for Middle-Grade, I already have couples of last year released that I want to read this year including Furthermore and Whichwood by Tahareh Mafi as well as The Dreadful Tale of Prosper Redding by Alexandra Bracken.
I hope I can achieve all my 2018 Reading Goals and hopefully 2018 will be a better reading year than 2017. In addition, to help me stay on track to reach my reading goals, I plan to write a monthly reading report. However, we will see if I can commit my time to do it.

Until the next blog, xoxo haraka