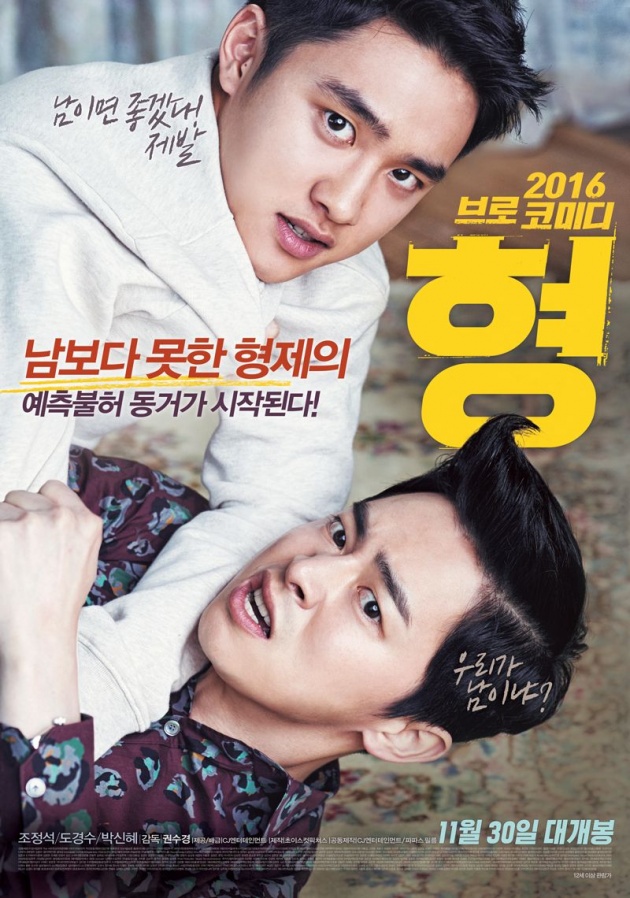 Photo Credit: http://asianwiki.com/images/0/0a/My_Annoying_Brother-p1.jpg
"MY ANNOYING BROTHER"
"My Annoying Brother" is a South Korean Comedy Drama Film. This Film was directed by Kwon Soo-kyung and was written by Yoo Young-A. This Film starred Jo Jung-suk, Do Kyung-soo and Park Shin-hye. This was released in South Korea on November 2016 by Cj Entertainment. This film only lasts for 110 minutes or almost 2 Hours.
"The film topped local box office and hit more than 1 million views within 4 days from its release.The film reached 3 million views in mid December.The film was released on Japan on May 19, 2017 where it receive the 2nd highest satisfaction rating on its release with a 91.7% of satisfaction level." by Wikipedia
My Annoying Brother's Plot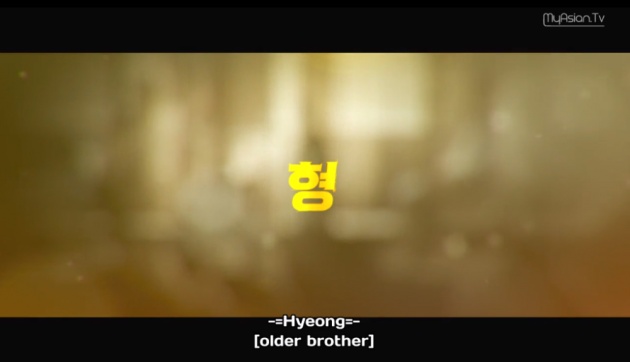 Photo Credit: Screenshot by @ninski via www.myasiantv.se
The first scene of this Film is the Accident where do lost his sight and her brother is at the prison cell. Do young (played by Do Kyung Soo) is a National Judo athlete. One day during an International event or tournament, Do young lost his sight permanently and that was shown on the first part of the Film. He recently lost his parents due to an accident. Do young has an older brother named Doo-shik (played by Jo Jung Seok) and Do young is no longer close to his brother because his brother left home a long time ago and now is at jail because of deceiving others.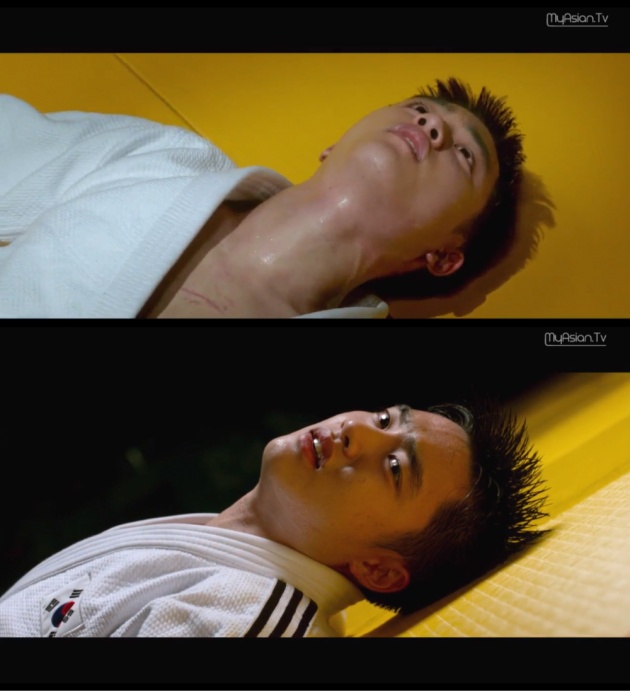 Photo Credit: Edited and Screenshot by @ninski via www.myasiantv.se

While Do Shik is at the prison he received the news that his brother lost his sight, after receiving the news he took advantage of his brothers situation and used it to get paroled from prison. Do Shik then was granted to be paroled from prison. When Do young received the call from prison that his brother is getting paroled and is already going home,he wasn't happy of the news. To Do young who lost his parents since he was a teenager and now his brother who left home and will be coming home from prison is an extra stress for him.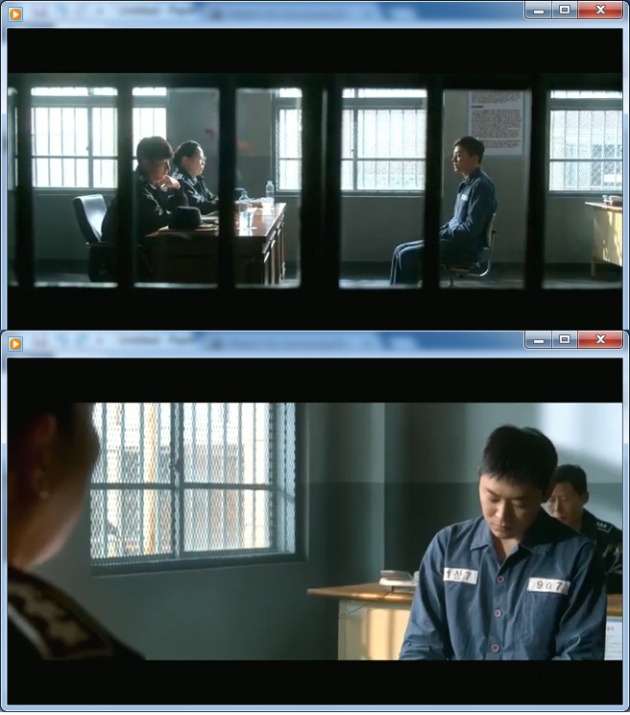 Photo Credit: Edited and Screenshot by @ninski

Do Young and Do Shik isn't fully brothers. They only have the same father but different mothers. Do Shik's mother died first and after his mother died, his father remarried and that is Do young's mother. Do Shik has this unknown feeling and unknown reason thats why he left home and that reason will be revealed later on in this blog.
When Do Shik arrived at their home, he treats Do young unlike a brother and he is always saying bad words. They always fight its like they will never be friends again. One day, Do young's coach named Lee Soo-hyun visited him at home and cooked for him and meet Do young's older brother. Lee Soo-hyun (played by Park Shin Hye) then talked to Do young and convinced him to join the Paralympics but Do young immediately refused to join because he cant even go to their kitchen easily what more to join doing judo again.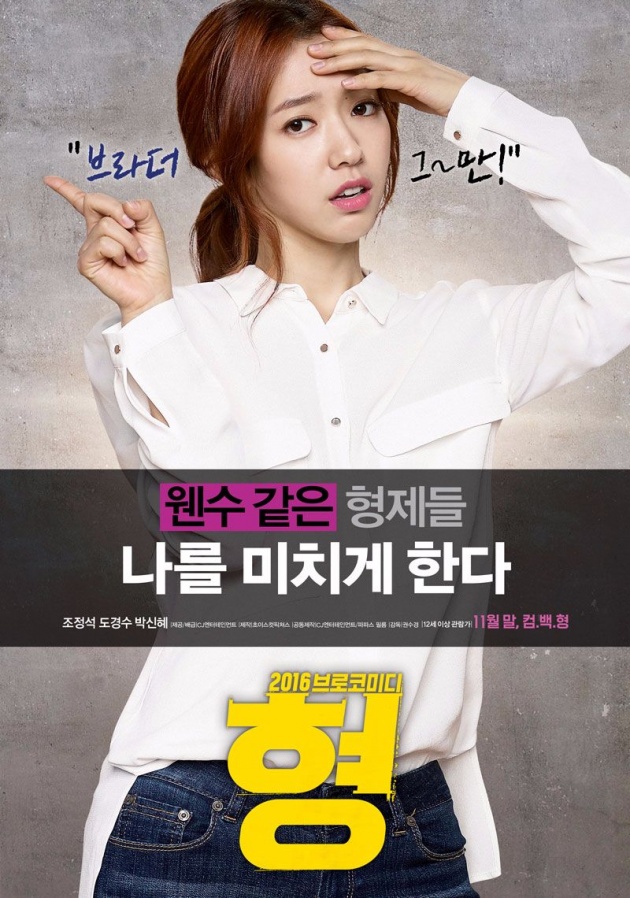 Photo Credit: HanCinema via http://www.hancinema.net/korean_movie_My_Annoying_Brother.php

After spending more time with each other we can see in the Film that Do Shik cares for Do young even a little. One day, they had a conversation in their backyard. Do young asked Do shik if he can still remember the times when they always go to the sauna together to relax and have fun with their parents but Do Shik denies that he can't remember it. Do Young continued that after Do Shik left home they never went to the sauna again. Even though Do Young always asks his parents to go but his parents always reply that when Do Shik comes back home that's the time they will go to the sauna together. Do young also told him he hardships they went through after he left. Especially the time when his mother and father died and Do Young was the only one to handle his parents funeral.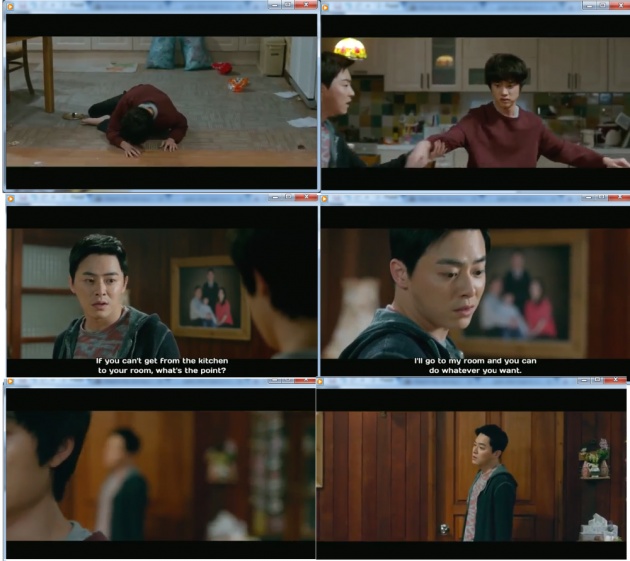 Photo Credit: Edited and Screenshot by @ninski
After their conversation on the backyard Do shik felt sorry for Do Young. The morning after they talked, Do shik went to Do Young's room and kicked Do youngs bed to wake him up but Do young doesn't want to wake up and asked Do shik annoyingly why he wants to wake him up. Do Shik pulled Do Young out of his bed but Do Young got angry and Do shik run to the door and told Do Young that he is going to take him to the sauna.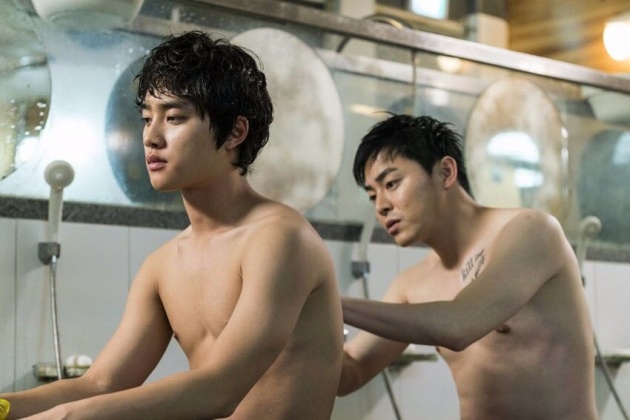 Photo Credit: ucimarselina via https://ucimarselina.com/2016/12/26/review-film-my-annoying-brother-spoiler-alert/

When they arrived at the Sauna, they had another conversation. They were first taking about how good do shik was with washing Do youngs back. Do Shik told Do young that he hid their and washed other peoples back for a year. He also said that he tried many jobs already including being a waiter, beauty salon assistant and many more. He said that's how he lived when he left home. After saying that Do Young asked him "Then why did you run away from Home?", Later Do Shik explained why he left. Watch the video beow.
One Day, the brothers went to a department store because Do shik wants to buy clothes for Do young. Suddenly, a man bumps at Do young but didn't apologize and because of that Do shik got angry and told the man to apologize but the man doesn't want to and told Do shik why he is going around with a blind man, Do shik replied "I'm his older brother, What about it?"
Even though how many times Do shik told the man to apologize the man just wont apologize until the man pushed Do shik and Do shik fell and felt very painful in his stomach and was rushed to the Hospital.

After what happened at the Department store and the hospital, Do Shik and Do young got closer to each other. Do Shik even gave Do young tips on how to get the girls.
One day, Do shik was called to the Hospital because his Ct scan results are out. When he met his doctor, the doctor said that he has a Late Stage Pancreatic Cancer. The Doctor also said that he only has 3 months to live. Do shik kept the news form his younger brother.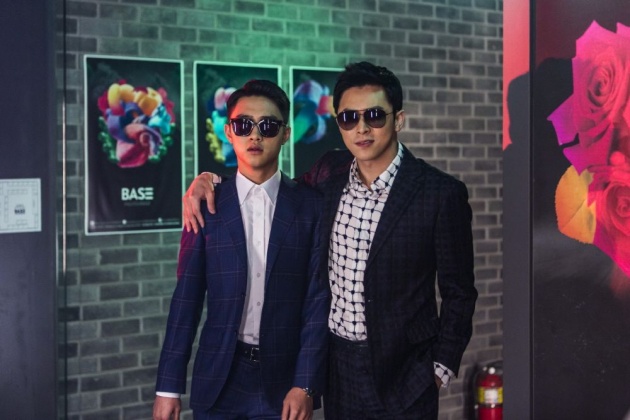 Photo Credit: Tamar Herman via http://kultscene.com/5-reasons-to-watch-my-annoying-brother/
A few days after Do Shik knew he has cancer, he thought of helping Do young's Coach Lee Soo-hyun in convincing Do young to join the Paralympics. He thought that it would be good for Do young to join. So he convinced his younger brother by telling Do Young that he will always stay on his side, that he will always be there for Do young. He then taught Do young to run on his own.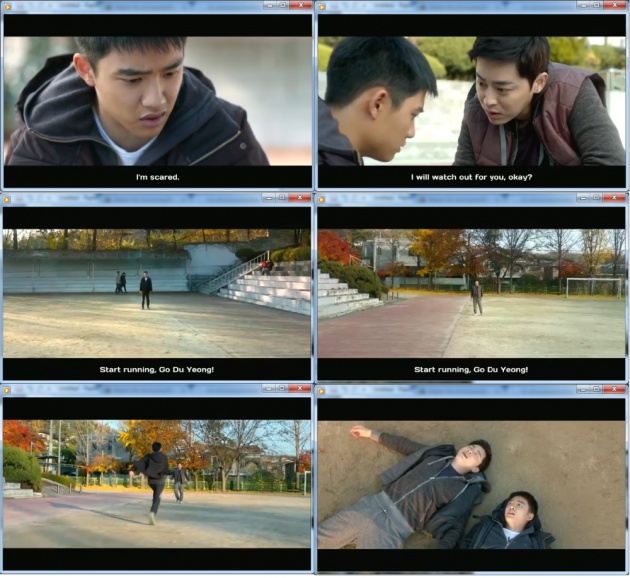 Photo Credit: Edited and Screenshot by @ninski

One of my favorite parts in this drama is when Do Shik brought Do young to the Cemetery to visit their parents. The part where Do shik talked to his parents alone about Do young.
"Cemetery Scene"
Video Credit: Movie Dramas via www.youtube.com

Soon, Do Young has to join a Tournament in Brazil. They were already in Brazil when Do young knew that his older brother had a cancer. Do young doesn't even want to continue the fight and go straight to Korea to go to his older brother but Coach Lee Soo-hyun stopped him and told him that if Do young will go home, that is not what his brother wants. So five minutes before Do Youngs fight he called his older brother. Watch the Video below!!
"Last Phone Call Scene"
Video Credit: Movie Dramas via www.youtube.com

Okay. To know what will happen to the brothers watch the movie itself! Ready your tissues before watching the Film!
To watch the movie Click this -> My Annoying Brother Full Movie
Thank you for reading and hope you enjoy it!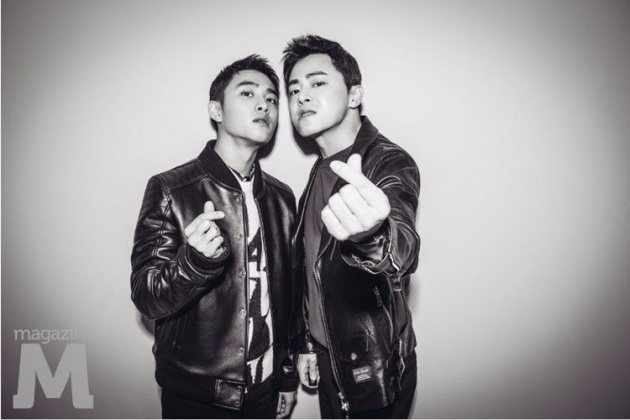 Photo Credit: korea.iyaa.com via www.pinterest.com
(Querlo Chat Sample)
Author: Ninski
A grade 12 wanna be blogger who loves to travel, read books and watch Movies.