Afghanistan is ranked as 10th country on the list with least visited country by tourist.Afghanistan is least visited not because of its beauty, cold mountains and fantastic scenery but because of regular bombings,terrorist attacks and country dominated by Taliban for almost a decade. Recently Afghanistan government has taken steps to encourage tourists to visit Afghanistan and become part of this amazing journey but still security measures are not enough to encourage tourists to visit Afghanistan.
Afghanistan has many interesting spots for tourists to visit and enjoy beauty of nature.Here are glimpses of few interesting spots that are worth visiting and that has something for tourists.
1. Band-e-Amir National Park
Band-e-Amir national park is Afghanistan first National park located in Bamyan Province.it is series of six deep blue lakes separated by natural dams.Bollywood movie "Dharmatma",some parts of the movie was filmed at Band-e-Amir which starred Feroz khan and Hema Malini.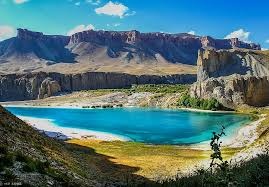 2. Qargha Reservoir
Qargha is another beautiful spot that is worth visiting.Qargha is 9km away from Kabul city.There is proper road that links Kabul to Qargha.Qargha attracts local tourists for being one of big water reservoir.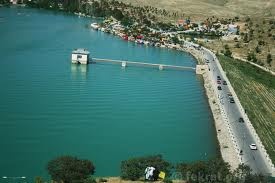 3. Paghman
Paghman is another spot that attracts tourist for having natural scenery.Located in the hills near to Kabul city,in last few years it has turned out to be major tourist spot for people in Afghanistan.It is situated in western part of Kabul.Paghman is famous for being called as Capital garden of Afghanistan.Greenery and fruit trees are major attraction of Paghman.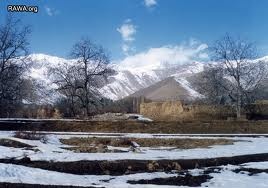 4.Maymana
Maymana is capital of Faryab province located in Northern Afghanistan.Maymana is located close to Turkmenistan border.it is approximately 400 km northwest of Afghanistan capital.Greenery and cold weather is attractive for tourist.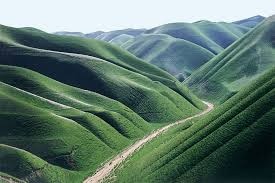 There are many other attractive spots for tourists to visit and see real Afghanistan.There is need of investment in tourism industry since access to such areas is not easy.Roads are destroyed and people have to go by foot to some areas.I believe there are many other spots that can attract worldwide tourists and Afghanistan can become tourist favorite spot.