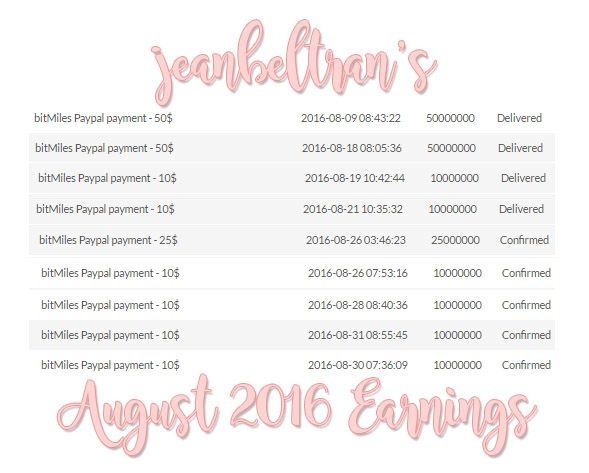 Little less than last month, July which was at $235 but this is definitely still a blessing. I can't thank bitLanders enough for the opportunity of being able to share my life experiences and at the same time, earn from it.
This month was a very busy month because of things happening here and there. I hope that this coming September, I would be able to share more stories about our travel. I do have a couple of backlogs at this point and I wish to finish everything so that I can start planning ahead on what or where will be going for our next trips.
Hundred and eighty five dollars is such a great blessing for me. I pray that bitLanders will stay forever!
Check how much I earned last three months:
xoxo,