Bravame.com is a channel where independent film directors and animators get to showcase their craft in film making. There are lots and varieties of films to choose from, ranging from independent films, to animation, web series, and short films. If you are just starting to make films, bravame.com is the right venue to promote your creativity!
In case if you wonder what do the film categories mentioned above mean, let me give you a quick definition of each category:
Independent film
An independent film a.k.a. indie film is a movie usually made outside of the major film industry. Usually, indie films have got lower budget costs and they reflect the director's artistic vision. If you attend film festivals, you will see that many indie films are screened at the event before being distributed.
Animated movies
An animation is a series of images displayed rapidly to create an illusion of motion among the images. With its vibrant colors, it gives a light feel to the audience making it fun and unique to watch. Kids would always enjoy watching animated movies.
Web series
Web series is a series of videos or episodes which can be viewed online.
Short films
Short films are different from feature films in a way that it only runs for a maximum of 40 minutes. Just like indie films, they also undergo screening during film festival before reaching the audience. Some amateur film makers start by doing short films for the reason of low budget cost.
(c) Youtube channel: forextrader006
Welcome to bravame.com! (My experience with bravame.com)
I think it was just two days ago when I first visited this website. My first impression was that it looks easy to use.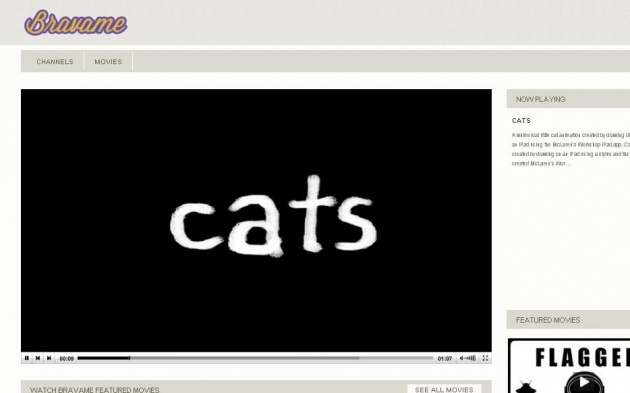 (c) bravame.com
When I went to this website, the first thing I saw was something like the image shown above. Bravame.com automatically showed me a sample video.
However, I wanted to switch to other videos. So I scrolled down and found some more videos.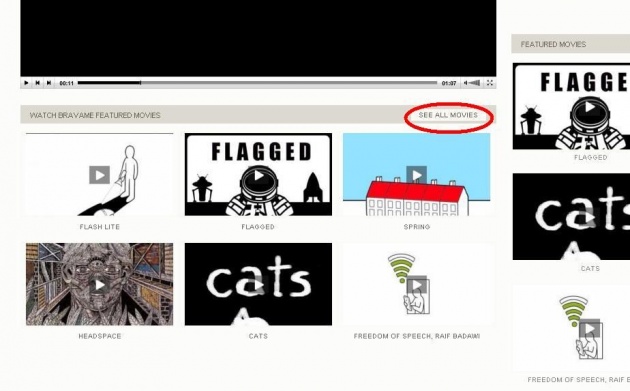 (c) bravame.com
I thought these were the only videos displayed... until I clicked "SEE ALL MOVIES"... and.....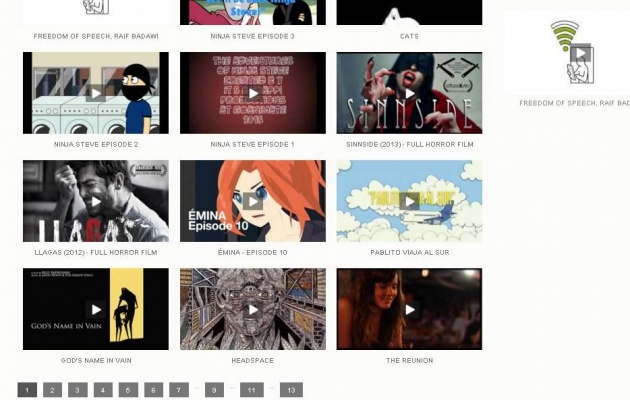 (c) bravame.com
The first thing that came to my mind: "Oh, this is awesome. Lots of movies that are not seen by many. I should pick the movies that best suits my taste."
And since I love horror movies, I tried to find some and didn't fail at all. I will show you the movies that I've finished so far. Might as well watch them too when you visit there!
Sinnside (2013)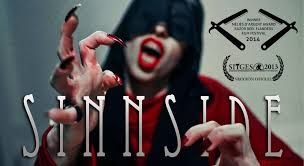 (c) Sinnside (2013)
Sinnside Story Synopsis:
Sinnside is a story of seven children going into a bizarre restaurant where "customer" adults await for them as they prepare to deliver a macabre-some fairy tale story.
Llagas (2012)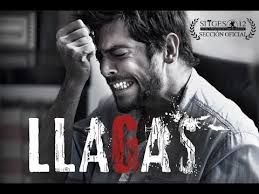 (c) Llagas (2012)
Llagas Story Synopsis:
Abel is a successful and famous writer who returns from Egypt after finishing his novel. Little does everyone know, Abel brings some atrocity that will invade every corner of his home. Abel tries to hide it from everyone that someone, something in the dark is the horrifying reason for his recent success.
Here are the minute movies I've done watching too...
MAGNUS (CHRISTMAS EDITION) (2:03)
Link: http://bravame.com/movie/magnus-christmas-edition/39773
Meet Magnus, a jeweler's tool that will show us the true meaning of Christmas.
HEADSPACE (1:00)
Link: http://bravame.com/movie/headspace/46127
A semi-abstract animation made from coffee, ink, gouache, and white out.
FLASH LITE (0:24)
Link: http://bravame.com/movie/flash-lite/31925
This was the animation made for "Shadow Dance", an exposition where shadow was the theme. What could the animation probably mean?
My Thoughts on Bravame.com
So far, I'm quite satisfied with this webTV. I may have only watched a few films for now but I guess I would dig deeper into this web TV because it seems that there are still many "hidden and unappreciated" movies I've never watched. This is only the beginning. I would like to watch more movies at bravame.com!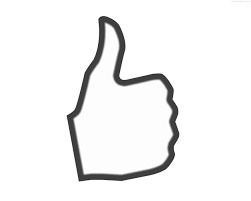 photo courtesy of photosinbox.com
Further comments?
To be honest, I was really amazed to know that such web TVs exist like bravame.com. It doesn't only give the viewers a chance to see spectacular animation and other types of movies but it also gives hope to underrated film makers. It would be better if more people could know about this website. I am surely going to recommend this to my friends! Bravame.com is a whole new experience!