My Dirty Little Bitcoin Secrets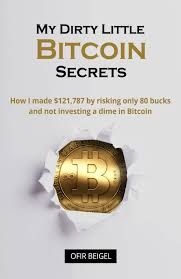 This week 99Bitcoins giving wo copies of My Dirty Little Bitcoin Secrets.
The book is basically one huge step by step quide that explains exactly how 99Bitcoins went from a one page website to full blown Bitcoin making machine.
The contenst is pretyy straight forward :
1.Anwer a simple question to prove you are a human.
2.Enter your e-mail adress to subscribe to 99Bitcoins - this means you will be getting update from the blog twice a week , and you can unsubscribe at any time, so the choice is yours.
My Dirty Little Bitcoin Secrets