Before reading this, please don't get me wrong, you might think why I am posting this but in the Philippines, when the "Ber" months arrive, it's already considered the Christmas season! Yes, you got it right but if not, ber months are those months which has ber at its end like September, October, November and of course December. Well, let me add more to that, even after December and January comes in, Christmas feels don't fade that easily, in fact Christmas feels only fades by around February when Valentines Day comes in.
Video credits: Denis Sembawang via YouTube.com
And if you wonder why this is the case in the Philippines, well, the country is the only Christian country in Asia, that means 90 percent are Christians and the rest ten percent goes to other religion.
But then again, this blog is not about religion and beliefs so let me go back to the topic which is my own Christmas wishlist.
WISHLIST, WHAT DOES THAT MEAN?
A wishlist is by its name a list with all your wishes. It is very evident in certain occasions such as weddings, birthdays and Christmas too. Anything that may have parties and celebrations, this comes up in topic.
However, the wishlist is normally being applied by us Filipinos during Christmas. Everyone talks about "Manito-Manita", this is a specific tradition in the country where colleagues, families, friends and even strangers get to pick the person they would be giving gifts and we refer them as Manito or Manita if it's a lady or girl.
Video credits: Risheena Rhea via YouTube.com
This tradition comes along with Christmas season and everyone perhaps just everyone is excited to join that. As a matter of fact, most have two or more Manito or Manita depending on the number of Christmas parties he or she joins during the entire Christmas season.
As for me, I usually attend a minimum of four Christmas parties. One for our company together with my colleagues, then another one with college friends, another with the local church and my neighborhood as well. It may increase if there are more set of friends inviting for such activity.
And then the wishlist comes in the picture. In every exchanging gift activity on every single Christmas party, a wishlist gets into topic. Every single person has to put in a list of his or her wish list so the Manito or Manita would get the idea on what they'll be giving for their present.
WISHLIST RESTRICTIONS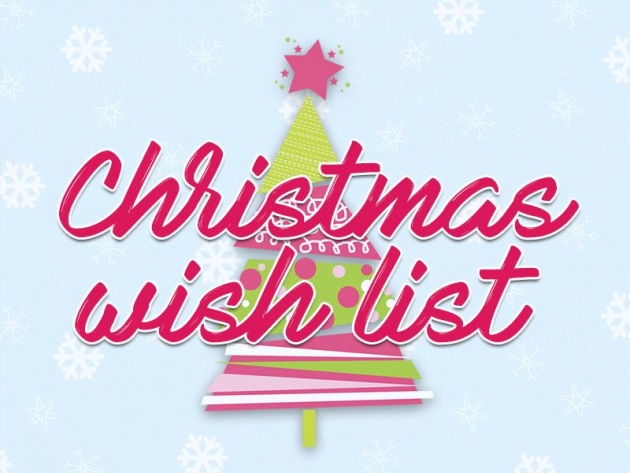 Image credits: Jean Beltran-Figues via bitLanders.com
1. Done only within a number of participants.
Note however that this normally occurs only for those who knows each single person who is going out on party like the colleagues party where each one can see the list posted in a specific corner of the office room or family who has the medium to get connected to everyone.
Image credits: www.superadrianme.com
It is essential that all people included in the company commits to join the party so that their names get into the list and they could be picked up by someone and he or she can also pick his or her own Manito slash Manita.
This is really a fun activity and one of which we look forward to.
2. Pricing matters.
Another restriction is that the price of the wishes included in the wishlist has to also coincide with the specific amount that the entire company or group had set to. Let's say this year we are setting the bar of Php 1000 pricing for the gift then the wishlist should include items only which are Php 1000 and below.
Image credits: www.emmasedition.com
In cases where the wishlist item is more than the agreed amount, then it will be up to the giver if he or she will be generous enough to give the item even if it costs him or her more or he or she will go with another item which is not in the list. Note however that the giver must consider the wishlist first before buying something else.
3. Wishlist should be three or more items.
Image credits: www.daveburchett.com
For the sole reason that not all has the luxury of time to look for the wishlist gift, one has to put in more than two items because this will allow the giver to find more options.
Perhaps the top 1 on the list is not available on the nearby mall, then he or she can find instead the second option and then the third and so on and so forth.
4. Kill joys are not permitted.
I admit, there are people who don't like to get caught in the look-for-this-item game and just don't like participating in this but it is highly appreciated that everyone joins and enters the gift giving game. It is one way of just reliving the essence of Christmas - giving.
Image credits: peachypinksisters.blogspot.com
Giving money instead of item is also one way of being a kill joy. It is just very sad that because one is very lazy to buy the item on the list, he or she will just give cash. This somehow makes the entire idea boring. Of course it is still different if one receives a box covered with Christmas gift wrapping with tiny ribbon on top and a tag which states your name.
MY EARLY CHRISTMAS WISHLIST
I am now at the point where I'll be sharing to you my Christmas wishlist. This is actually a game for me and my husband, yes we are doing this for the first time and I am definitely excited! I have here on the list the item and the reason why it has been included in there.
1. A Kodak Printomatic
Image credits: www.lazada.com.ph
It's been more than a year that I have been eyeing out to buy the Intax Mini 8 camera. This is a compact instant film camera that uses the Fujifilm Instax Mini type film to produce instant credit card-sized prints. It is just perfect for journals and scrapbooks but I kept on telling myself that I don't need it at those yet.
But lately, Kodak just launched their new creation which is the Kodak Printomatic. By its name, I can sense that it is a camera which is similar to the Intax and it prints photos instantly as well right from the camera itself.
Image credits: petapixel.com



"Sleek new camera brings legendary Kodak style to the instant print camera game; prints beautiful, ready-to-share photos."




That excited me big time and although it is set to launch on late September in the US, I believe by November or December, this will be available in the Philippines.
2. Sakura or Tombow Calligraphy Brush Pen Set
Image credits: www.lazada.com.ph
Another on the list is the Tombow or Sakura Brush Pens. I have always like writing and lettering that even if I am busy and sometimes I can't do it, my mind still has been imagining myself doing so.
With the right materials, I can definitely improve my skill and create more interesting and kawaii letterings. I do hope I can get any set of brush pens from these two brands. I know James knew that I love brushes by the number of pens and brushes I have collected for the past months. I have a table with a bunch of these items.
3. Merrell Women's Siren Strap Q2 Athletic Sandal
Image credits: www.amazon.com
This is a sandal I had always dreamed of getting but never really got it on hand for some reasons. Actually I had tried the pair a couple of times but I always think that I still have my Quechua Women's Hiking Arpenaz 50 Sandals of course it's colored pink which has been with me for a year now. It was ordered online through Decathlon and my boss brought it from Belgium to Cebu.
Image credits: www.quechua.co.uk
But now that I guess I have worn out the Quechua since I would wear it almost every single travel we had last year as well as whenever I go out because I like the way it keeps my feet comfortable and just easy to wear. So now, I think its time for me to get my Merrell sandals! Pricing on Amazon is actually $79.95 + $8.50 shipping but in SM Seaside where I last check, it was worth around almost Php 4000. I do hope they'll go on sale on December!
I did mention in the restrictions that maximum pricing amount is required but since we are doing this between ourselves, we didn't set any specific amount instead, we'll just get whatever we'd like to give.
Of course I am not sure if James will get serious and buy one of them but that's the list. This makes me excited! How about you guys? What are your Christmas wishlist for yourself? Have you made a list already? Comment below if you had!
Would you like to do shopping on the Christmas week or beforehand? Let me know as well on this chat:
xoxo,
Jean