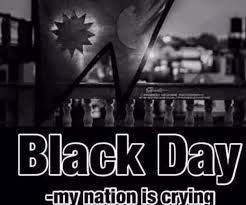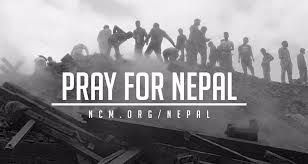 image source: www.google.com
video source: www.youtube.com
It was a lazy Saturday morning, I was preparing for last exam in Pulchowk, a sister from my hometown Janakpur studying BBA in a collage near Maitidevi Kathmandu Nepal. she was cooking and my lazy brother still sleeping . As I peeked outside, the weather was strangely dark cloudy and litter silent, I hadn't ate last night dinner, my stomach didn't feel good since evening and drank warm water .we stayed in old building in New baneshwor in rent in ground floor.
As the clock ticked to 10: am , we got fresh and both ate but I decided not to, my stomach still .I was sitting on my bed and playing songs to lift my mood. My brother got call from his friend and got ready to leave. He had reached and again returned. When as he realized he has forget his phone and come to window and ask for it. Then suddenly it shaked and I shouted " bhai ! (brother) run" we all just ran out of house. There was a steep slope, I fell and my sister to fell. The ground was shaking furousliy. We couldn't even able to stand and we again fell. The building and glass windows were making shatteriy sound third time again after 1 step I fell, it seemed impossible to stand , we were rolliy on concrete slope .
Then I saw my brother boot already reached highway and sister to standing and running , I felt helpless then i stared Above side I fear of they will fall of me , gathered my courage and crawod little and reacted others too ran to highway trousers torn and dirty. The ground would shake and pause for a while and again would state and every time it shaked we shouted out of fear.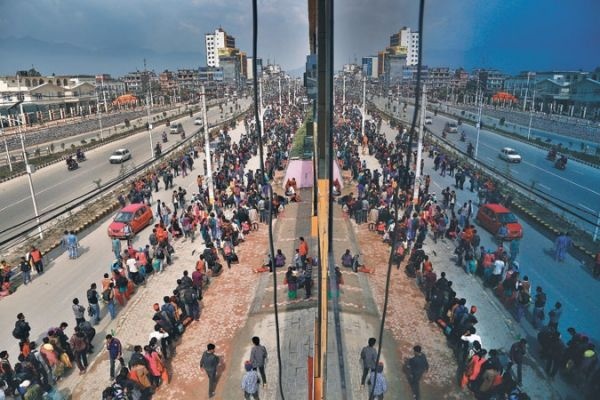 image source: www.google.com
Then I realized had bruise In both knees ,elbow, nails half broken and bleeding and both my palms, my body felt week and hurt because of falling. As the ground got still, got asked brother to bring ...and clean cotton cloth that I had in my room. And my mobile phone too. As people arrived from Newroad sundhara, they spoke of seeing Building fall talking so many people were buried and already died. Our heart was crying inside, the Kathmandu valley had turned into city of deaths chill ran through our hands and feet.I tore cotton cloth and tied the injury to cover the bruised Skin .All the Network are gone disconnected at that time. An half hour ago we got phone call from dad , everyone were safe and, thanked god.As I cheaked phone to see time it was already 3:30 pm I couldn't belive that we were standing at the ground shaked and paused. It felt like a moment.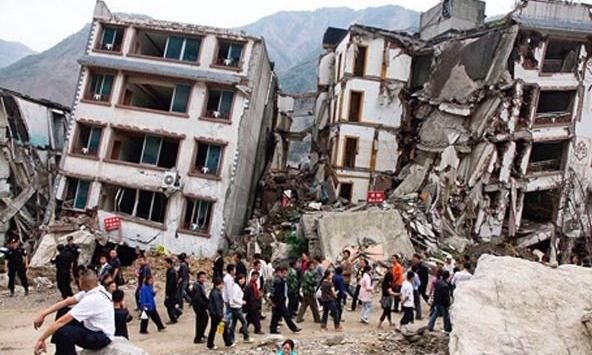 image source: www.google.com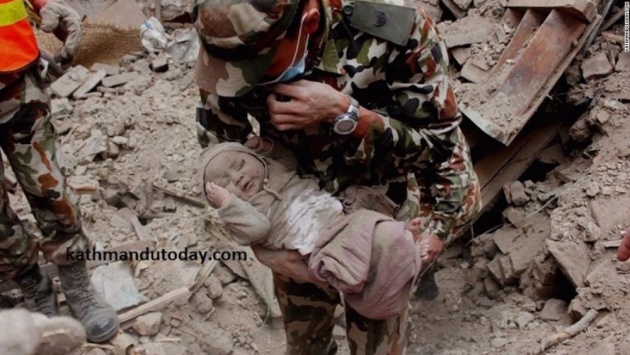 image source: www.google.com
More news Came about lost got to know the Dharara fell, the whole family died of Bhaktapur. Hospital were full of rush as injured people were bring brought.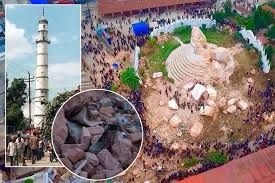 image source: www.google.com
It was clear we would be staying outside and we chosed parking lot nearby .we rusted to room to took warm cloth blanket and moved to parking lot. Brother and his friend brought carpet and little torn tent from a restaurant owner by brother from. The home family to join us these and we talked and we talked and slept on ground .For the first time i stared kathmandu sky, moon and stars in open laying on a ground, but it felt safe and I slept. As morning day break, saw sun rising higher out of blanket I saw little birds on near by trees, unaffected and flying from one branch to another. I was jealous of their freedom from ground and I wished I could fly as ground would shake.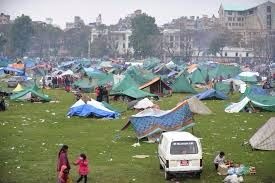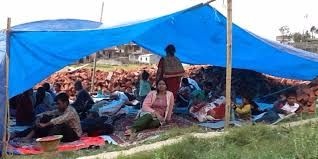 image source: www.google.com
Slowly and lazily, as day passed we went room, got fresh buried egg and potato an take and again back to parking lot. Another strong of tea shocked prediction was made around 1… we were just sitting on ground, more people came to join us and we were seeing crack of ground and it happened and we all shouted. It was strange feeling why suddenly we lost our consciousness and sudden rush of Blood in hands and feet telling us to run. It was a strange feeling.
We got digestive biscuit and fruit and feared to get room. On second night too we were in open ground. It was airy and cloudy as I lay down I felt current of waves passing all over, I closed my eyes and felt deeper, I felt waves passing allover ground from south east to north west , sometimes felt deeper the motion of ground, was floating on ocean of lava, some time it moved back and forth and then shaked North to South sometimes it round anti clockwise , it was meditative. On second morning, we wake up and went to shop to buy food but the shopkeepers had stopped selling a creating scarcity. We didn't have food getting in shop the fear of epidemic started to spread and we had to make decision on our staying my brother and his Dhanusha friend started to seek ticket and got it.
We went room ate food from an auntie, We packed little cloth, locked door and left for Gaushala to wait for bus.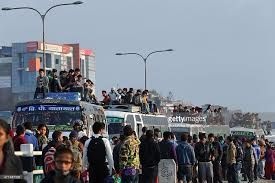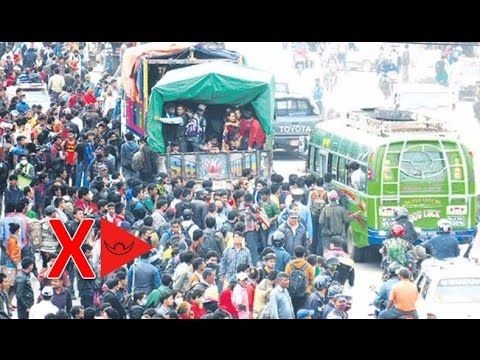 image source: www.google.com
The bus was still on its way to Kathmandu as the road were cleared. We walked on road, sat under tree, watching van with woods, men wearing white cloth and shaved hed returning silently. They seemed to be still in shock, lost consciousness as their relative lead them to taxi and leave.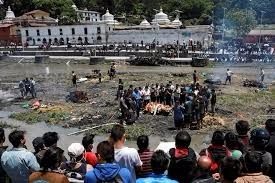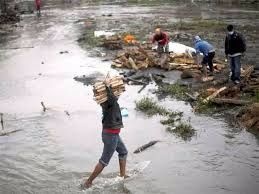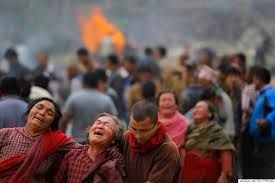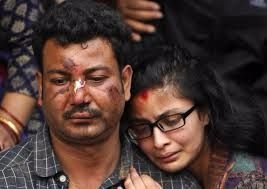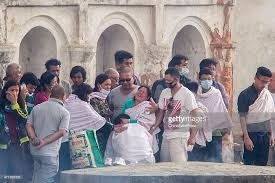 image source: www.google.com
We saw large buses from India with mineral water and food for victims and remembered the white helicopter hovering over Kathmandu was also gifted by the India PM modi on the visit to Kathmandu. The armies from India and china were helping to search people below fallen houses.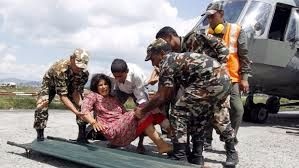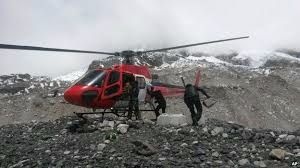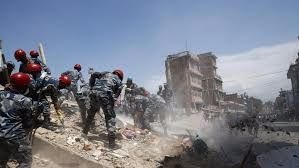 image source: www.google.com
It was 4 pm still bus was on its way but we couldn't think to go back to rent room or parking lot and eat boiled potato and egg. We ate biscuit and tea sitting below tree and waiting still, it got darker as but around 9 bus arrived and we rusted town. We had two seat in front chamber and paid double rate for four of us. Still we had no other way. As bus moved, there were crowds chasing us a trying to catch bus but the driver managed to move on. As the bus passed Airport roads, we saw broken roads the Airport open area were opened for people to live and we left Kathmandu valley.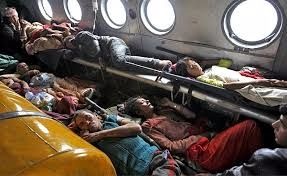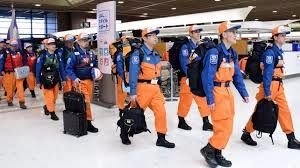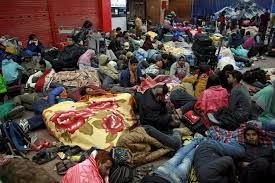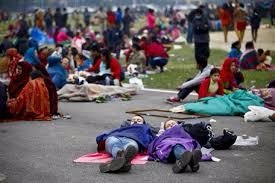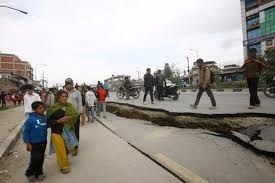 image source: www.google.com
But I was still scared the buses were moving like ants around the hills, and I was praying god. As the bus stopped , I saw through window the stones piled over one side and preparing myself if any rock would roll down, I would jump out of window, it was really crazy to think like but I couldn't help.At one place the jam occaned really long and it was most dangerous place to be stuck as tier was no place even to run, little pieces of rocks were falling from above, everybody started shouting to move forward and Bus started moving.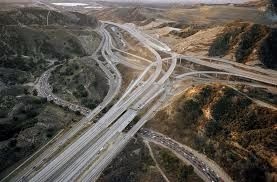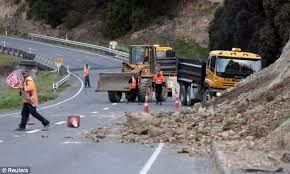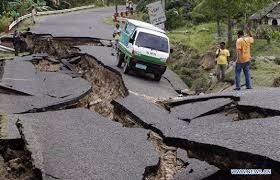 image source: www.google.com
At one place the jam occaned really long and it was most dangerous place to be stuck as tier was no place even to run, little pieces of rocks were falling from above, everybody started shouting to move forward and Bus started moving. Finally we reached Mugling area and ate some dry food and electrolyte water as I was feeling weak still some rocky path on way to Hetauda and I wasted and wished to pass it, finally the bus was passing across forest area and I breathed air deeply, I felt like I got a new life, I felt safe alive. It was terai area the plain lands of Nepal where I grew up. I was heading to home, to mom and dad and sister.
video source: www.youtube.com
video source: www.youtube.com
video source: www.youtube.com
video source: www.youtube.com
video source: www.youtube.com
video source: www.youtube.com
video source: www.youtube.com
video source: www.youtube.com
video source: www.youtube.com
video source: www.youtube.com
video source: www.youtube.com
video source: www.youtube.com