Nearly six years ago, comes to my hands a book titled "History of a broken heart ... and maybe a pair of fangs" The story of a typical teenager who lives in love for the first time those magical feelings. The way to tell this story was really shocking, I considered it my favorite books, I could say that today. I met several of his books, such as "Almost half a year" or "An angel on the roof and other Christmas stories"

In 2014 as every year, I rided at the National Arts Centre (CENART) in November for the traditional International Fair of Children's Book (FILIJ). When I heard from the speakers that Mónica Beltran Brozón was on the premises at an autograph signing. You can imagine that my eyes were opened and leaving my way I went to where she wast, to not go at all prepared, I bought one of his books at the time, that's how it came to me, "Memories of a friend (almost) true" which was dedicated to me and signed by her. Although it was not my question, the answer she gave I have not been able to forget, one of the books that drove and inspired to write was: "The Mysterious Stranger" by Mark Twain, that I have not read, but this in my wish-list.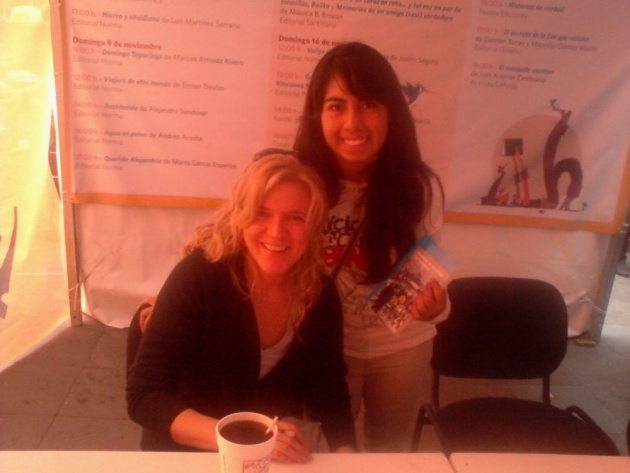 Later in that same emotion I wanted to read "Dracula Madero ... An all-inclusive trip to the Ten Tragic" a book that included my love for history and beautiful way of writing M. B. Brozón.

And now a short biography:
He studied communication sciences at the UIA. He received a diploma in creative writing from the SOGEM. He won several awards including:


Children's Literature Award "Steamboat" 1996 novel Almost half the year.


Children's Literature Prize "At the Edge of the Wind" 1997 novel by the nonexistent space Odyssey.


Children's Literature Award "Steamboat" 2001 novel The princesses are always well groomed.


Bank Screenwriting Award 2001 by the feature film script Contratiempo.


Children's Literature Prize Juan de la Cabada, the novel Memoirs of a friend (almost) true.


Jugendliteraturpreis "Wide Angle" 2008 novel 36 kilos.