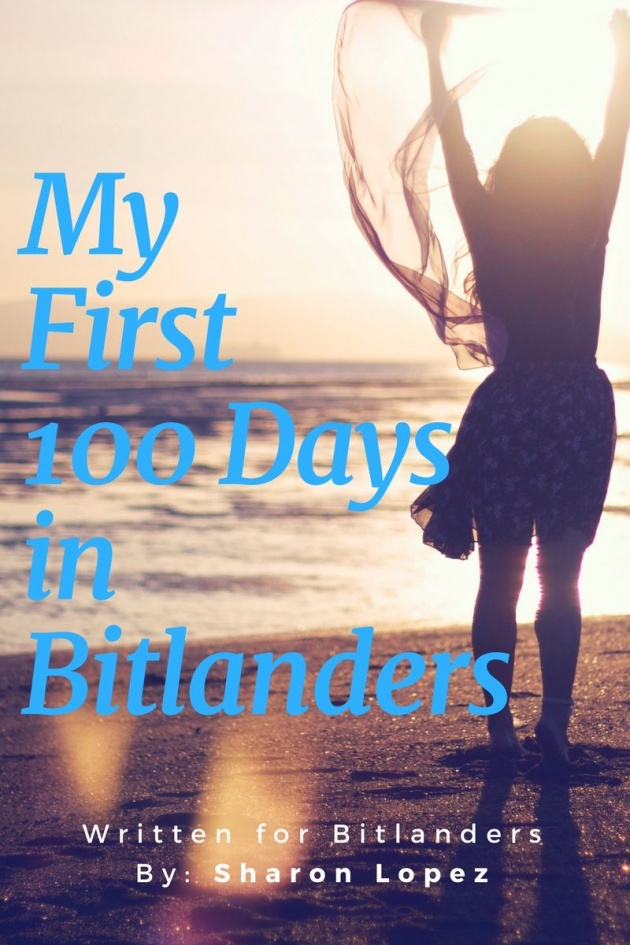 Image Credits: Sharon Lopez via Bitlanders
I can't believe that it's been 100 days already since I came back to Bitlanders after such a long time of being inactive. It seems like it was just yesterday when I was searching for answers to some questions I had in mind as to how to navigate the site and how to do things without violating any rule.
Image Credits: www.Imgur.com
Well, one thing is certain--- I am loving my stay and I'm glad my decision wasn't too late. Again, thanks to AdGoggleko for the encouragement and for continuously advocating Bitlanders.
Let's celebrate!
The First 100 Days Matters
Image Credits: CreatorsVice.com
The first 100 days is a very critical stage of any endeavor. This is the period when we can be able to make a thorough assessment of our activities and to see where we are and what needs to be improved. Being new to a certain place is part of a journey. We don't start out to be an expert in any given field. Even the experts are a newbie at some point in their life. The first 100 days is a crucial part of our journey. This is the time that we make some adjustments to our plans. Our result would guide us in order to determine which particular part we need to give more focus on and which activities we should limit or totally eradicate.
The Rough Road
Image Credits: Weheartit.com
Imagine going to a place where you know no one? You seem to be lost in the jungle. You are unknown and you feel like no one is willing to give a hand. This is the toughest part of starting. However, we should not blame others if we were not able to overcome this stage. We are responsible for our own growth. Other people might be busy with their own activities and we cannot rely on them for everything that we need.
I came to a point when I almost give up for the second time. Honestly, I didn't know where my free GEMS had gone. I was unaware of what I have done previously.
Having some knowledge of using the Google search bar, I decided to find what I need by searching on Google. Doing that, I was able to find some old blog posts explaining how to start. It was after sometime that I discovered that we can also search within the site by entering the question or a keyword on the space after the magnifying glass logo inside the box with the word Search. I have done a lot of reading especially the FAQS and the About Page.
Exploring the site can be a great help. What are these buttons for? Everything we need is a click of the mouse away. Don't be afraid to navigate. Read, read and read.
Misconceptions and Mistakes
I used to think that when I post a thousand contents, I will earn more. Just then I found out that "Only the buzz given and received on content (blogs, videos, galleries) that has been rated 2 stars or higher will count in the BuzzScore". See more in the FAQs.
Instead of flooding my wall with some low-quality contents, I decided to concentrate on writing blog posts. I guess I have made a wise decision. My ranking started to go up until I have reached 2nd rank on the leaderboard.
I am aware that writing a blog post is not easy and really require much time. So, with my day job which is also eating most of my time, I can only write during weekends. I was able to write and submitted a total of 50 blog posts for review which were all approved and rated positively by Miss Hilary.
Time Management
Image Credits: CareerAdvice4u.com
Unless you devote your full time to this activity, you will always encounter issues associated with time management. Improving our pacing can certainly help us achieve more without sacrificing the quality of our content. I am not there yet, but I am trying. As of now, all I can do is to devote most of my free time to writing and learning. I devote my travel time to interact. Free time means I have an access to my laptop and an internet connection. Much as I wanted to write using my phone, it seems a very difficult thing for me.
I still multi-task in order to finish things on time but we cannot expect to achieve the best-expected outcome.
Friends
Image Credits: www.Hounslow.info
I gained new friends within and outside the site on that 100 days period. This is one of the best things about having an online earning activity. We continuously grow our circle. We find people that share the same interest that we have.
Strategies
We can apply our own strategies whenever applicable as long as we do not violate the rules. One of those is by being able to invite other friends to join. The site is offering a very generous referral commission income of 20% aside from additional BUZZ bonus upon registration. I am seeing results on my invitation strategies which are giving an outright reward, the bonus buzz. Though, until now I am still on the lookout for an active and equally competitive referral. Hope to find one soon.
Learning New Things Everyday
Every day is a new day to learn new things. Especially that we came from different countries, beliefs, and upbringing. It's a good thing to learn how others are doing things differently.
The process of accepting and publishing contents is unique and exciting. It is a good thing that they are reviewing a content before publishing and giving positive and encouraging feedback which a member needs to further improve their work.
I love receiving stars! It's a very encouraging factor in order to improve our work. It can also boost our self-confidence whenever our effort is appreciated. Receiving additional gems for every content rated positively is also a one-of-a-kind experience.
Earnings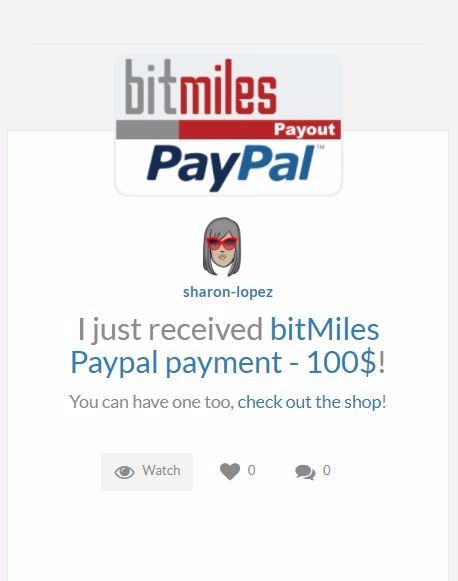 Image Credits: Sharon Lopez via Bitlanders
"My latest payment received from Bitlanders"
I have achieved several earning milestones within that span of time. I already received the four available payment thresholds, $10.00, $25.00, $50.00 and $100.00 USD. My monthly income continuously increases as the passing of the days. Earning an additional amount during our free time and doing the things that we actually love is something that I treasure.
Although there are really busy days which I couldn't submit contents, still I am happy that I can still recover the supposed earnings lost during those busy days whenever I have a free time. As of now, I am earning more than one hundred US Dollars per month which is already a good amount and this I'm sure will still increase in the coming days.
Plan for the next months
Image Credits: 2020ProjectManagement.com
I want to learn new skills, such as photography and video editing. As of now, I am planning to purchase my own DSLR camera which I could use for this purpose.
I know I am not good in this area but I believe that if we want something, we can achieve it through hard work and perseverance.
A Journey to last...
Image Credits: LifeAccordingtoRyan.com
One thing that I noticed on this site during that 100-day period is that I never experienced any technical problem. Something that is very rare on an online site. I am praying for the continuous success of the site. Bitlanders is the best site.
I am just starting on the real journey... the learnings, the people, the new skills acquired and friends I found, you are all my inspiration.
Image Credits: Bitlanders.com
Thank you Bitlanders and to all the team for continuously bringing a great and one-of-a-kind earning opportunity to everyone.
Watch this video interview with bitLanders Founder: Francesco Rulli for additional knowledge:
Video Credits: Bitsonline via YouTube
Here is a Querlo Chat for you...
_...oOo..._...oOo..._...oOo..._
Written for Bitlanders:
by: Sharon Lopez
Thank you for reading.
Please visit my blog for more articles.
Sharon Lopez is a graduate of Bachelor of Science in Commerce Major in Banking and Finance and currently working in the government handling programs on Business Friendly and Competitive LGUs.
You may visit me on Facebook.
-oOo-
Disclaimer: The views and opinions expressed in this blog post are that of the author and does not in any way represent the agency or department she currently belongs.