My First 60 Days in Bitlanders
Hello, Bitlander friends. I have joined the site on the third week of October 2017. By the time of writing, I am now at least 60 days actively participating in this site. Here is my journey in this awesome site.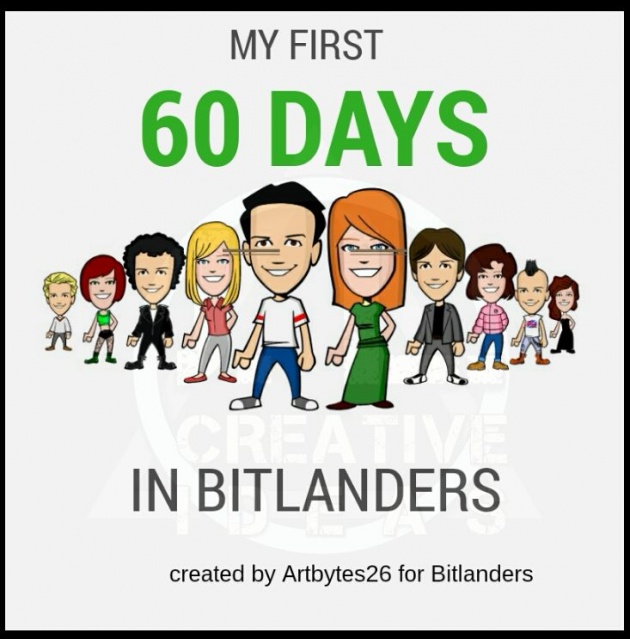 Image Source: Bitlanders Via @Artbytes
How I Found out About Bitlanders
Before I found out about Bitlanders, I was already writing on other Social Blogging sites and forums. It was in a forum where I found Bitlanders through another member. I joined this site through her link. I believe her name in that forum is Cinderella (I don't know her ID here) . However, I did not give the site so much taught after joining. Not until @AdGoggleKo mentioned in one of my discussion in Mylot how much a member could possible earn from this site.
Video Credits:Interview with bitLanders Founder: Francesco Rulli Source: YouTube Via BitsOnline
One of my biggest regret at this time is, why I did not find Bitlanders when it was just starting

-me
Start of a New Journey
Well, I have stumbled on my first step here in Bitlanders. My introductory post: "Greetings Bitlanders! I come in peace" was not even a bit impressive... In the words of Ms. Hillary at least. My biggest mistake was I totally ignored Bitlander's guidelines in creating an impressive blog post.
A journey of a thousand miles starts with a single step.

-Lao Tzu
For my first posts, these are some of the mistakes that I did:
The blog was less than 1,000 words. Personally, I prefer to write a short blog Not too short, though. I usually write between 400 to 700 words article. Though, sometimes I write blogs with more than a thousand words. In Bitlanders, the minimum is one thousand words.
I did not use more photos. Considering that my post was not too long, I thought it was already enough to use only two images. It was not. I was told that I should use 10 images. Worse, all the images that I used did not appear. @Sharon-Lopez told me that the reason could be that I did not put proper credits on the images.
I did not use any videos. I know that sometimes videos could compliment a post, but again, it was not a long post and I did not think at the time that a video is necessary.
Poor Formatting. Usually I use headers whenever necessary, but formatting als includes using Bold and/ or Italics to highlight some improtant words, which I did so sparingly.
I did not record or took screen shots of Ms. Hillary's review and suggestions. After each review, Ms. Hillary gives her comments and useful suggestions in order to make a great blog post. I made a mistake of not recording her suggestions.
Growing Daily Bonus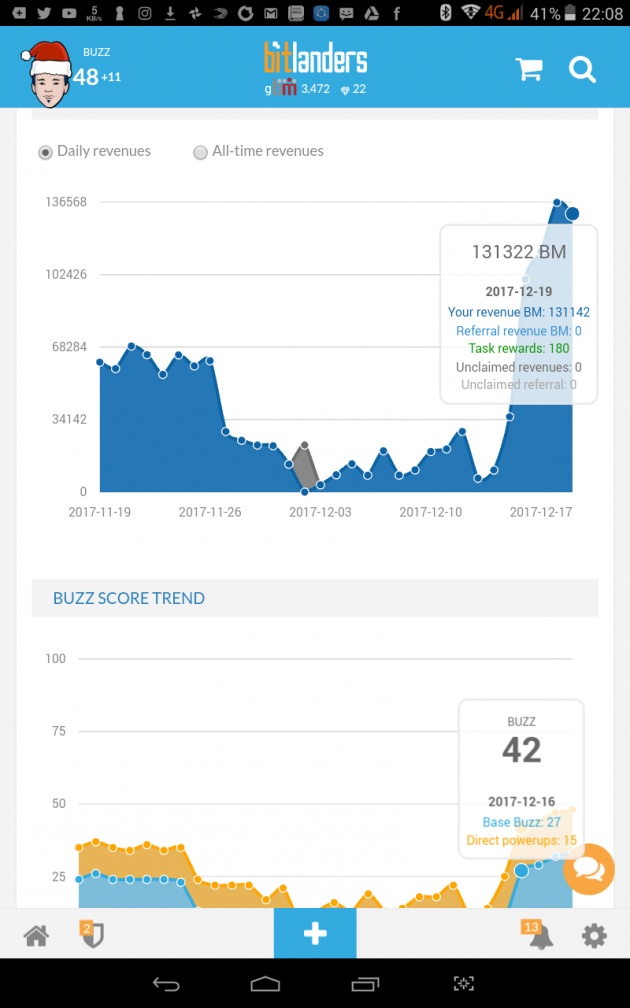 Image Credits: Screen shot of my daily earnings. By @Artbytes.
Nevertheless, my daily bonus gradually and almost consistently grew. There were some days that it dropped a bit but as long as I log in everyday and do some activites in Bitlanders, the daily bonus grows gradually again. While I spent some time contemplating what topic to touch in my blog, these are the daily activities that helped increase my daily bonus.
Upload Images / Galleries - Almost once a day, I upload one or two photos.
Microblog - this is similar to tweeting. Sometimes, when I am just using my phone, I use this to upload a photo.
Videos- Lately, I have been recording my Bitlander daily bonus and ranking using DU Recorder on my Android Phone. I have even recorded how to upload an image using a 5-inch screen phone.
Daily Tasks - This is the most important activity; watching 5 videos and reading 5 blogs (even if you have seen/read them before) would give you at least 4 extra Buzz scores per day.
Following, Commenting and Buzzing- Even after I finished the daily tasks of viewing videos and reading posts, I would browse around, images, microblogs and watch other videos and click (or tap) on Buzz and leave a comment. I would often times leave comments in words, not just the stickers. I'm not sure how this activity affects my Bitmiles directly but this is one sure way of saying, "Hey, I'm here!". No need to beg for buzz and follow.
Share on Social Media - Usually, I use Twitter, sometimes I would also share my posts on my Facebook wall and/or on the Bloggers' groups that I have joined.
Playing Flappig- Playing this Flappy Bird theme game gives you Bitmiles at the end of every level. I think I was able to earn more than 300 BM's one time. It's a fun way to earn Bitmiles, it also cost me a couple of Gems by accident. I will explain that later.

Image Credits: Screen shot of Flappig after one level. By @artbytes
Second Post
I created my second blog post with the essentials in mind:
1000 words or more
10 images
2 videos
However, it was even a greater failure. Perhaps the biggest that I would ever get in Bitlanders. While my first post got me a couple of gems, the second got none! I did not hear anything from Ms. Hillary about it. I consider it as disapproved and say goodbye to one of my free submissions. Though I had no feedback, I have my speculations why.
Third Submission
My third submission was better. "What Christmas Does Means To You". Ms. Hillary said at first that she was impressed. But I guess it was not "technically" good enough to earn more than two gems.
Watch the video to know what Ms. Hillary's comments and suggestions.
Video Credits: Second blog post has been reviewed. source: Youtube Via JLCreative Ideas (JRL CENTRAL)
Highest Bonus So Far
As of the time of writing, the biggest bonus that I have earned so far is about 208,095 BM which is equivalent to $0.208. I hope my Daily Bonus or Reward continute to grow until I could more than a dollar a day.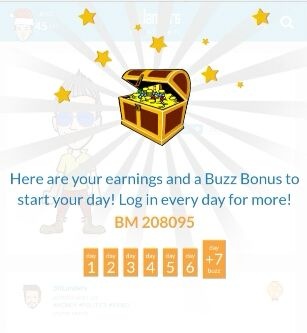 Image credit: Screen shot of my daily bonus by@Artbytes
Though it's been over a week since I uploaded my second blog my earning still increased. I believe, my daily activities which I listed above helps.
Leader Board
For over a week now, I had been included in the top 30 in the Leader Board. I made it to number 25 once or twice then dropped back to number 30. Today with 55 Buzz, I made it number 20!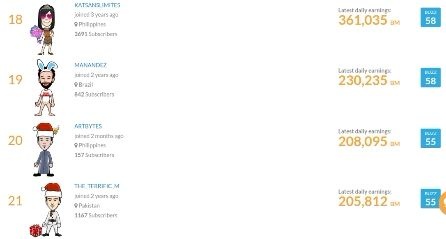 Image Credit: Screen shot of the Leader Board by @Artbytes
Currently the Top 3 position in the Leader Board are occupied by my kababayans (fellow Filipinos).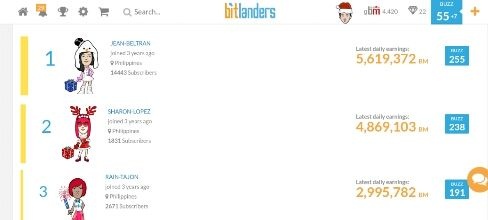 The Top 3 Bitlanders.
Image Credits: Screenshot by @Artbytes
Learning From My Mistakes
A man must be big enough to admit his mistakes, smart enough to profit from them, and strong enough to correct them.

-John C. Maxwell
Source: https://www.brainyquote.com/
There are few mistakes that I did as a newbie in this site. I treated it just like any social blogging site when it was not. Here are the mistakes that I did.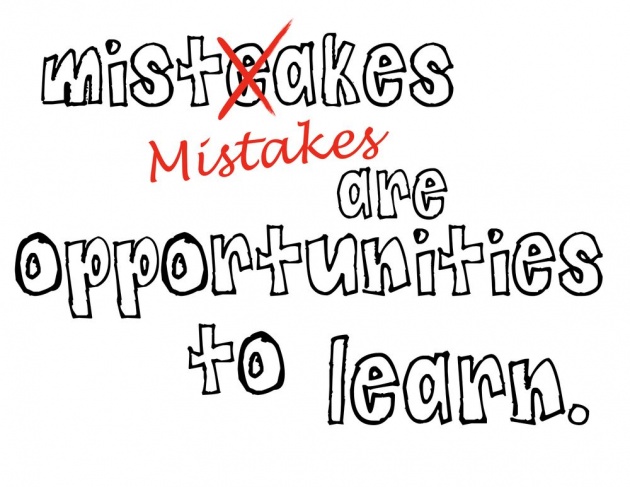 Image Souce: https://enterprisecybersecurity.com/
I DID NOT Read the FAQs before I made my first submission. Probably I got to excited to make my first post here in Bitlanders that I sumitted my first post for review right away. <link to post here >. I used only a couple of images from Pixabay, which did not show up in the post. It wasn't long enough and poorly formatted. To make the story short, Ms. Hillary was not impressed at all
Referral links - On my second post, I tried to follow Ms Hillary's advice. I used 10 images and at least one video. It was more than a thousand words. However, (I guess I missed this on the TOC) I inserted too many referral links. Frankly speaking, I haven't verified if this is allowed. Although, those links were part of my subtopic.
I did not receive any feedback for that post, I just assumed it was rejected so I moved on.
I Wasted Two Gems in Playing Flappig - Playing Flappig is a fun way to earn Bit Miles. If you haven't played it yet, Flappig is an adoptation of the once famous Android game Flappy Bird. It was fun playing it but I accidentally hit the conitnue button twice, which cost a Gem each. This time, I play the game with my left hand to avoid accident. You can download the game both for Android or Apple devices
I did not proofread and edit my work - My worst habit as a blogger. I don't usually proofread my works before submitting them. In my personal blog, I often find the mistakes after I have published my work. Good thing that WordPress has it's own proofreading feature now. It check your work for possible mistakes. However, it is still a good practice to review your work manually before submitting them. Specially here in Bitlanders, once you have confirmed your submission, you can not edit your work anymore.

Proofread-to read (printers' proofs, copy, etc.) in order to detect and mark errors to be corrected.
-Dictionary.com

I did not apply proper formatting - One of the comments of Ms. Hillary on my third blog post was I could improve my formatting by using paragraphs. Personally, I was thinking that the paragraph is the default formatting. Perhaps, it was becauses I started my third post using my WordPress App for Android.
My Goal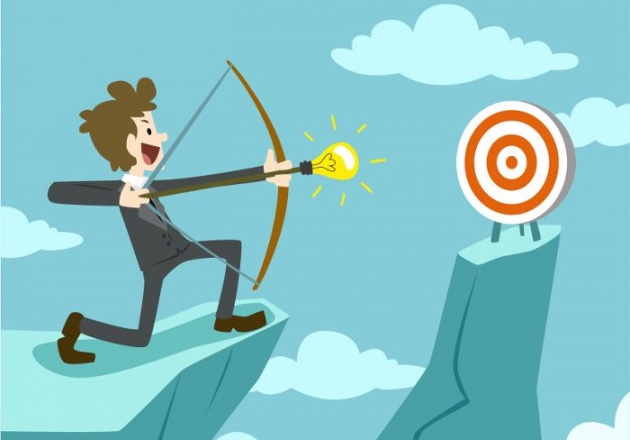 Aim High!
Image Source: http://www.newstrategygroup.com/
208,095 BM means $0.20. For a newbie like me, that's good. On the average it's abit higher than what I earn from the other blogging site where I write. But it is far from enough. I aim to earn much higher.
I would be happy to be included in the top five and earn $3-$5 a day. That rate will be good enough for more or less an hour of work a day. I have read that some Bitlanders used to earn $10.00 a day. That is my goal here in Bitlanders.
The Game Plan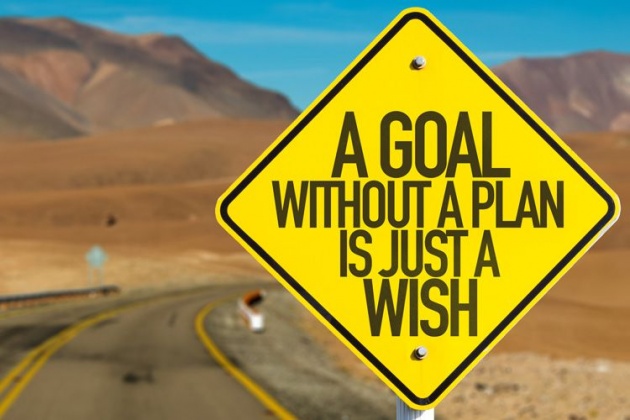 Image Source: Cloud front.Net
Since what I have been doing so far gradually increases my earnings here in Bitlanders, I still have to do more to earn more. Specially on the referral part. So here is my game plan.
Write at least one Blogpost per week.
Learn how to include Querlo Chat on your next blog!
Make sure to complete the two daily tasks, watching videos and reading blogs.
Post at least one photo or short video each day.
Post four or five microblogs per day.
Buzz and comment on at least ten (10) other posts every day.
Write a site review of Bitlanders on my blog JRL CENTRAL.
Share my success stories on Bitlanders.
Create a YouTube review. With referal links of course.
Promote/ refer Bitlanders on other social media and forums.
Play Flappig every day!
Log-in to the chat room everyday.
Hopefully with this game plan in mind, and I stick to this, I will be able to reach my goal.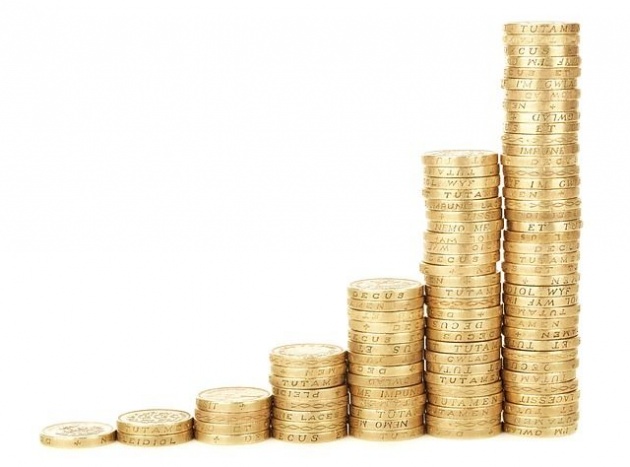 Increasing earnings.
Image Source : Pixabay.com ( via PublicDomainPictures)
Conclusion
This is my experience and learnings in my first 60 days in Bitlanders. So far I could say it was a great learning period. Hopefully I have learned enough from my experience and mistakes and earn from them. I was hoping this could serve as a tip or tutorials to you as well. Specially if you are new here.
This is it for now Bitlanders, if you have some comments or suggestions, please put them in words through the comments below. Thanks for reading and have a great day!
--*-*-*--
Join me in Bitlanders and earn from your contents
If you have not joined Bitlands yet and you are a content creator- a writer, blogger, photographer, an artist or a hobbyist, you can earn from your creations by uploading them in Bitlanders. Joine now by clicking here.