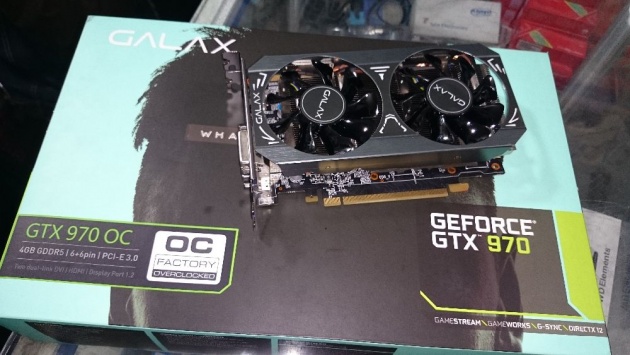 Here is my New gaming & Video editing graphic card ( COOL!) GeForce GTX 970 is a Powerful Card created by Nvidia for serious gamers like me :). Powered by new Maxwell architecture, it features advanced technologies and class-leading graphics for incredible gaming experiences.
Just run the new title Assassin Creed Unity & You'll notice how fast its running. with more than twice the shader power of a PlayStation 4 for less money.
This is what Nvidia says on its website :
Inspired by light.
Maxwell is the world's most advanced GPU architecture. Inspired by light, it's designed to be the engine of next-generation gaming. first time a graphic card with the ability to dynamically render indirect light using the new (Voxel Global Illumination) technology. Game Scenes are significantly more realistic and believable as light interacts more realistically in the game environment. I can clearly see this ability in Assassins Creed Unity Game ! I love how the Sunshine & global illumination made the new generation Pc gaming real.