This is my new smart watch, I will come in mid-June, as I show in several photos, videos and a small description, I hope you like it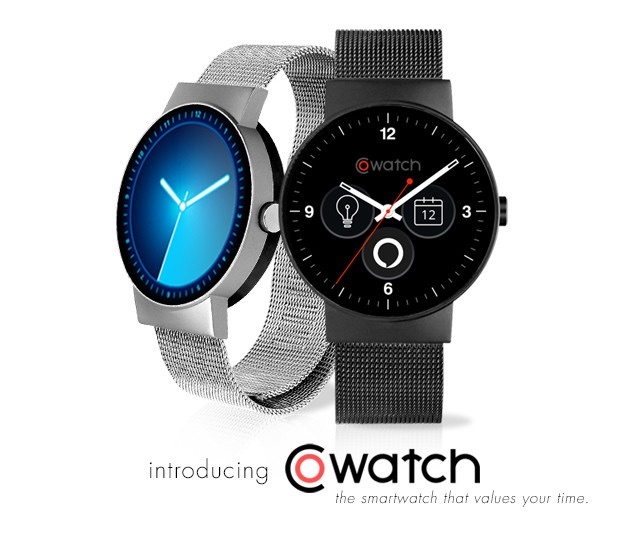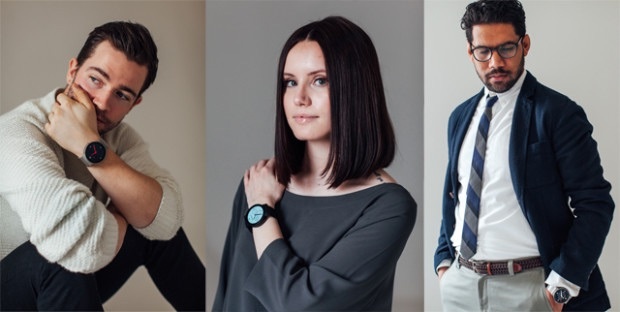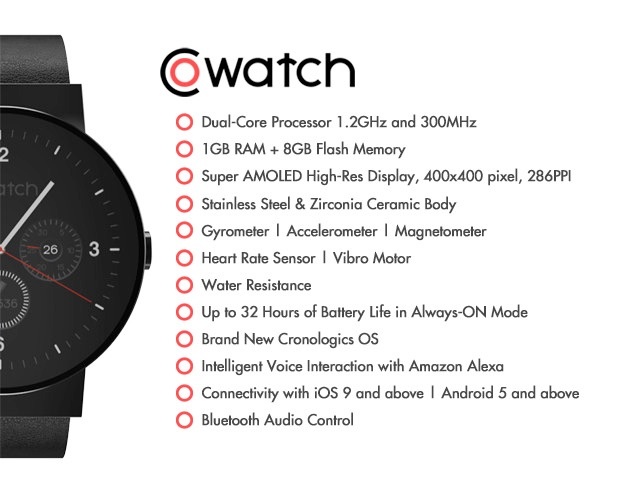 The Chinese company called iMCO launched a smart crowdfunding campaign for a new type of smartwatch. Called CoWatch, this new wrist piece can integrate with Amazon's personal assistant, Alexa.
COWATCH DESIGN AND FEATURES
iMCO went for a circular smartwatch design and you can choose from stainless steel in silver or black. The watch features a Super AMOLED display, at a resolution of 400 x 400 pixels. A dual-core 1.2Ghz CPU powers the watch and inside you'll find a 2.4 GHz 802.11n Wi-Fi chipset, 1GB of RAM and 8GB of storage.
The CoWatch is the first smartwatch to use ceramic in its case built. In fact, using ceramic as the primary material in gadgets is an up-and-coming trend, also employed by Xiaomi's for its Mi5 phone. The ceramic ring is on the underside of the watch and Eric Jin, the co-founder of iMCO, says it can be customised, colour wise.
Along with customising your watch face, you can also opt in for a different band, like a leather variant.
COWATCH SOFTWARE
The watch runs on an Android-based operating system called Cronologics, created by former Google engineers who have been working on the new platform since 2014.
The watch can work with either Android or iOS smartphones. Even better, with Cronologics OS, the action could take place either on the watch or in the cloud, making the watch not reliant on a mobile to work.
"At the moment, we are seeing all of these phone paradigms being narrowed down to a wrist-sized screen," said the co-founder of Cronologics, Leor Stern said. "We are trying to make it much more akin to a traditional wristwatch."
But what makes the watch stand out is its integration with Amazon's Alexa, allowing the gadget to perform the same tasks as the Amazon Echo unit. You can use the voice search, control compatible apps, and even activate your home's "smart features."
Similar Read: Michael Kors Smartwatch Brings Fashion To Technology
The Cronologics platform has native apps for communication, fitness tracking, and entertainment, and promises to open up to third-party developers as well in the weeks to come.
COWATCH BATTERY AND AVAILABILITY
The watch can be charged to full in one hour and a half via its proprietary magnetic cradle and the battery life will last you a couple of days on one charge. And that's with all the functions turned on.
The starting price of the CoWatch is $159, but you've missed that as the "early riser" tier is sold out. But, you can still grab your CoWatch for $179 on IndieGoGo right now. The price is not bad at all as it comes with a 35% discount off the expected retail price of $279. The CoWatch is expected to start shipping to backers this summer.