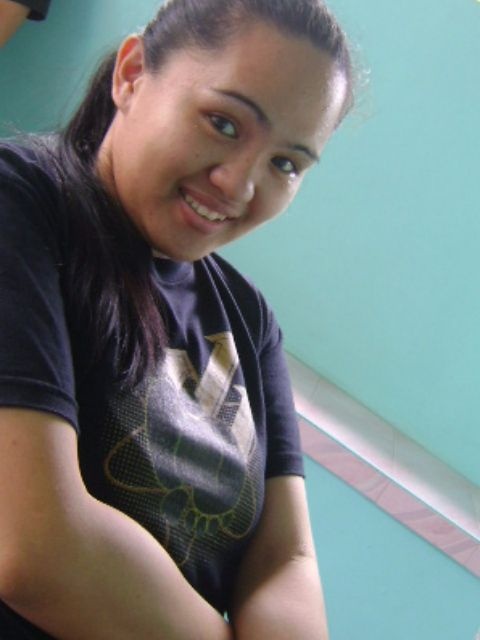 JANETH MADREDIÑOS
introvert/ semi-extrovert
chubby body type weight 63 kgs
have a disability (status: unknown for the name, physically show it especially when walking)
freelancer
have a baby girl
single Mom
undergo Physical Therapy last 2006 (St. Elizabeth Hospital) status: unknown disability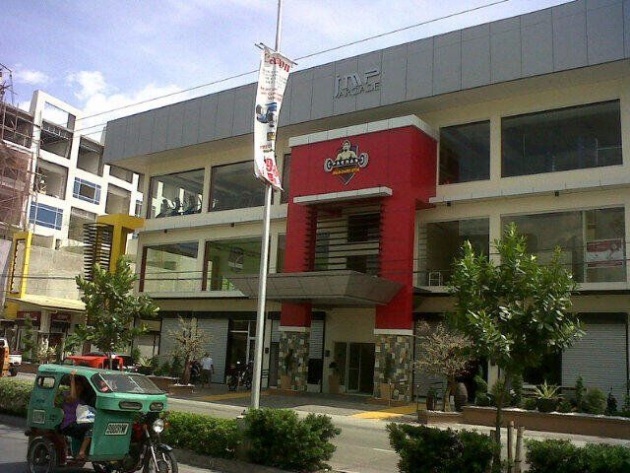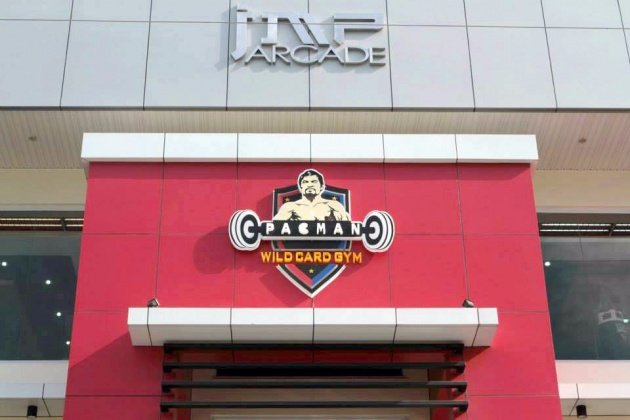 PACMAN WILD CARD GYM
(JMP Building, fronting SM Mall of Gensan)
photo credits to Google Image
August 3, 2016 - My cousin really brought me to Pacman Wild Card Gym to talk to Ma'am Lyn D about joining me in the list of patients of Emmanuel & Jinkee's Heart Foundation under their program. I am with my mother (the one in red and white shirt) and daughter (in blue), Ate Flor (stripe gray), Anabelle in blue in the floor who has a Cerebral Palsy case and Mam Lyn is in with the staff and coaches at the back with the therapist in Tebow Cure Hospital talked about the cases to undergo the therapy.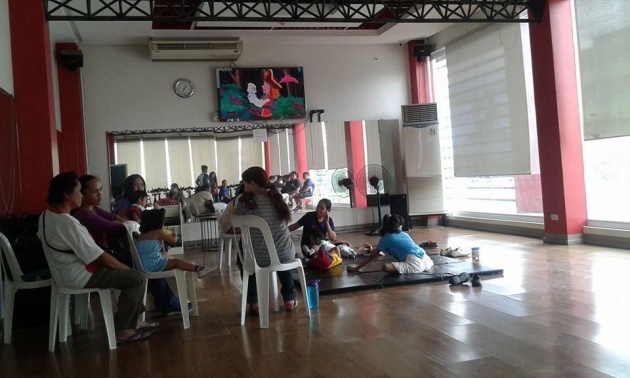 Photo Credits to Joie Partosa, my gym buddy. We are still strangers here.
August 6, 2016, Saturday, 1pm - My first ever session on my Physical Therapy. I haven't know anything about what my case called yet. I don't know anybody else there because my cousin and her daughter were assigned to the second floor of the building where I first talked to Ma'am Lyn D and now, I am on the third floor where the workouts equipment are present and I can make sure of my routines. But I kept myself pushing that I needed this for myself, for my daughter, my family and my future so I kept going up the stairs until I am on the last step of the stairs and seeing different faces that so strange to me. I don't even know what to do but someone approached me and guided me on what to do. All the coaches are talking about my case because same with me I don't know my disability really called. In my 25 years of living, I don't even care about this and even ask my family what is it. I am just feeling lucky and thankful that I do what I want to do even though so many limits because of my condition. Until they introduced me the use of Elliptical Bike and the other routines. It was really tough. My first day was really tough.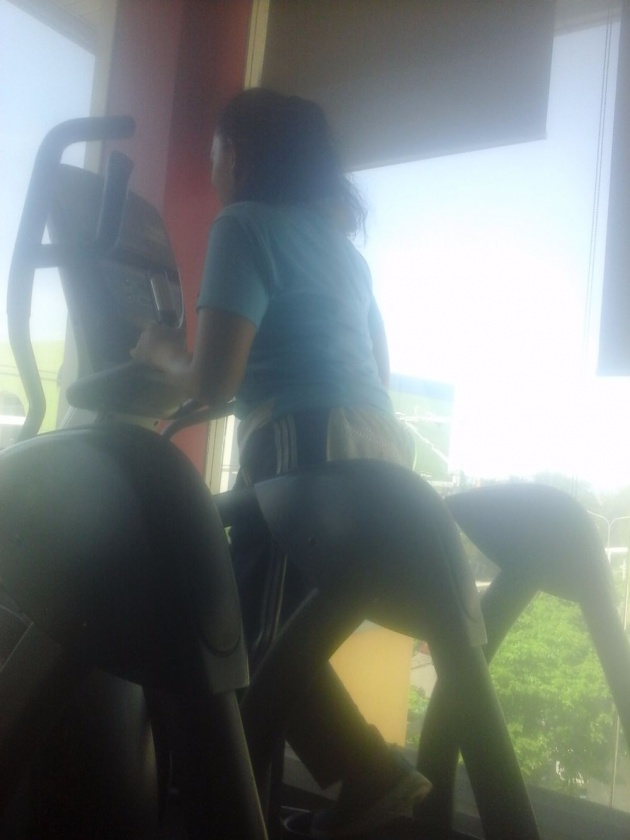 Photo Credits to Joie Partosa, my gym buddy. 30 minutes Elliptical Bike journey. My Second Day. I'm still big here.
Honestly, I am not that only person who is really in need of special assistance that day. There were 2 other pretty girls who are in need too and they were staying there for how many months already so I am the newbie. One of the girl named Joie who became my gym buddy today and the other one is Shiela, Joie's neighbor. Since on my first day, it never became that hard for me to adjust because of them too. They were approachable too and friendly so my introvert mode was turned off that moment. In my mind, I need to socialize. I need to someone to talked too so I will just enjoy every time I am here.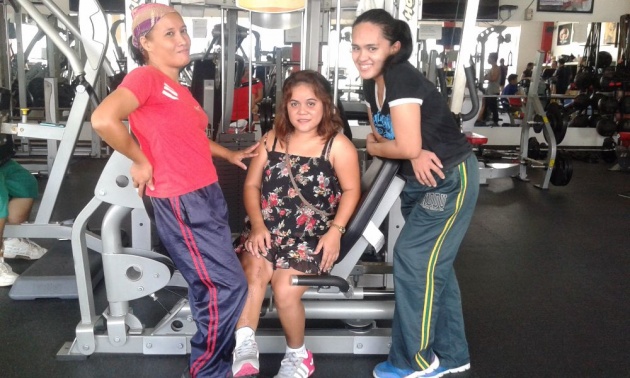 Photo Credits to Coach Bambam.
On my 1 week journey with friends Joie (left), Shiela (center) and Me (right).
August 8, 2016 - my journey to Davao to meet the doctor to check on my case. I traveled with the other patients and of course with Mam Lyn D, Sir Denim and Sir Philip who guided us all there at Tebow Cure Hospital near at Abreeza Mall. It was a long travel and I am just alone, others are with their family. I needed to survive alone because I feel I am destined to be there. So along all what happened there, I went home knowing my exact case. It is CEREBRAL PALSY case, and luckily my doctor said it is a good form of cerebral palsy because I can talk well, I can think well, I can move my hands well and have control on it but that only thing I can't walk well, I am like dancing when I am walking.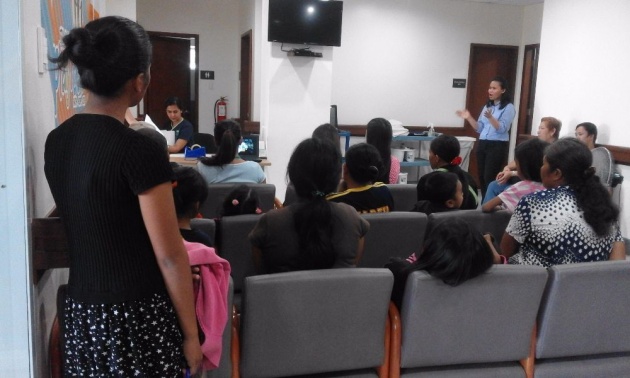 I captured this at the 5th floor of Tebow Cure Hospital while waiting for my name to be called to see my doctor. They were entertaining everyone with the Word of God and to inspire and to give hope especially those who are struggling different disabilities and illness.
August 10, 2016 - My second day at the Pacman Wild Card Gym after getting a consultation with my current doctor. It was sent to my coaches to give me proper workout exercises to do as my routine. From Tebow Hospital, they also give me some exercise to work on when I am home. It was again tough. My body still needs more time to adjust to this kind of activity. I know I admit that I sometimes do Zumba but this time it is HIIT (High-Intensity Interval Training) but still difficult to adjust. I am always catching my breath but after the whole workout session, the feeling was amazing.
Seeing my gym buddies makes me motivate a lot. We got different special needs but almost same workout routines. Joie and Shiela got operated. Joie suffered from a brain tumor and Shiela don't know what is the exact case but she's operated on her feet.
After doing the workout for 2 hours, we got a special stretching session from our coaches either from the three if who were available to them.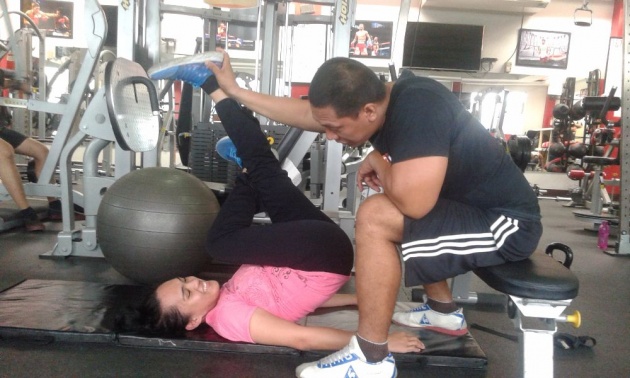 Stretching Session with Coach BamBam. (Joie captured this.)
Coach BamBam is a bit strict when it comes to different routines but it really helps me a lot to achieve the changes I feel in my body now and also my feet. He's cool and bit love telling stories so I didn't get bored. But when he is not in the mood, so sorry. haha.. peace.
October 9, 2016 - My 26th session in the PWCG. I am happy because I kept it and I feel I almost survived a month journey. Few more sessions to go and end of 1 month. Updates... of course I totally adjusted on the routines and here's the new record:
ELLIPTICAL BIKE
Time: 30 mins
RPM: 42 - 52
Resistance: 5
Burn Calories: 260 - 290
Miles: 2 - 2.10
SIT-UPS: 4 sets of 40
REVERSE CRUNCHES : 4 sets of 40
OBSTRUCTURE MACHINE: 4 sets of 40
OTHER EQUIPMENT: 4 sets of 40
My 26th-day selfie pic. Lose those fats already. Proceed to the next goal...
I'm happy because this is an achievement and wait, I can walk little by little with controls but not totally straight but still got an improvement. I hope I can do more with this because they kept on reminding me that it is not about the level you go but the repetitions you take.
Got shape already at the Boxing Rink of Pacman. (mirror shot)
I am really grateful to Emmanuel & Jinkee's Heart Foundation for giving me this opportunity and contributed to give color in my life again. To Senator Manny Pacquiao for sponsoring in what we need in our workout session.
Don't ever give up. All of your hard work will pay off one day, stick with what you're doing no matter how hard it gets.
Elliptical Bike Exercises (Helps me burn calories fast.)
It is not easy having disabilities, being different-abled, but when you know how to appreciate life and enjoy it without hurting others, you are the most precious gift in life not just to yourself as the better version of you, but the best version for everyone.