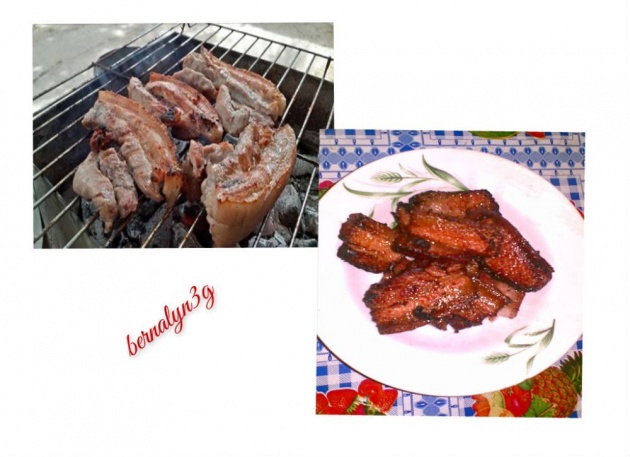 I always on rush and I want every things easy, and I want to share with you my simple recipe and style on grilling pork. and this is my kids favorite to request. all to have to do and need are the following:
Ingredients:
Pork Liempo (Belly)
Sugar
Salt
Powdered Pepper
Cooking Oil
Ketchup-optional
Procedure:
Rinse and clean the pork, then tenderise it by hitting the meat by using the back of your knife or by a mallet or by cutting across the muscles fiber of the meat but make sure you didn't break the whole meat it should not be deep it should be long and thin. If you do this you should place the meat inside a clean plastic or just wash it again then season it with he right amount of sugar, salt and pepper.
Amount of seasoning is depend on your taste if you want it extra sweet or salty or spicy.
You can grille the meat right away but if you want it extra tasty make the marination for 1 hour or over night before cooking. Brush it with oil or oil with Ketchup for extra flavor and to avoid drying of the meat.