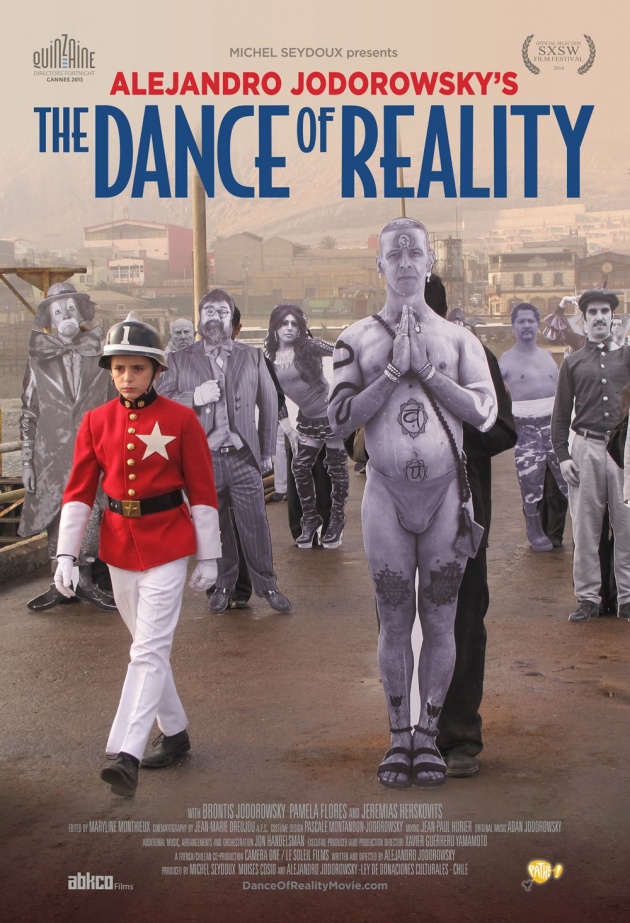 "Money is like blood, gives life if it circulates. Money is like Christ, it blesses you if you share it. Money is like Buddha, if you don't work for it, you don't get it. Money gives light to whom utilizes it to open the flower of the world, and annihilates who worships it, confusing it with the soul."
What a great way to start a movie. This is how "The Dance Of The Reality" does. Some movies are clinical, literal and based on reality. Some movies immerse the audience in a fantasy world. Some movies are like poetry, they use the image to This is what Alejandro Jodorowsky does great in "The Dance of Reality". Making metaphors with images that move. It's inspiring to see one of the great master's of surreal filmmaking return to directing.
After 23 years since his last film, Jodorowsky comes back triumphant. This is however, a very different Jodorowsky. It's not the same we knew back in "El Topo", "The Holy Mountain" and "Santa Sangre". This soul has matured. Settled down. I would say its less flamboyant than his previews films. And I'm not saying he was restrained, but more refined and elegant.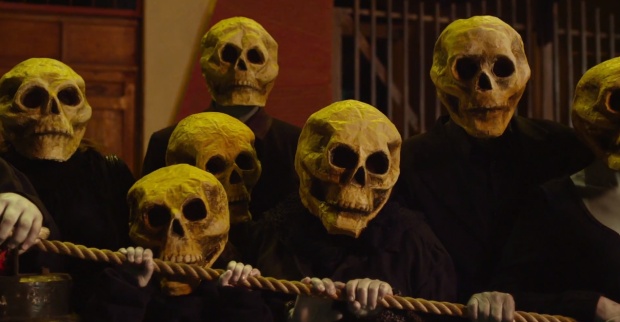 The film tells the story, blending reality, metaphor and poetry, of Jodorowsky himself when he was a child living with his mother and father in Tocopilla, a coastal town in Chile. The film mostly focuses on the relationship with his father, Jaime Jodorowsky, who tried to raise him with an iron fist in a "men-don't-cry" type of way, teaching him how to be strong in what he saw as a terrible world. Jodorowsky wants to win the admiration of his father, so he does all he can to prove he is a real man. The last part of the film involves Jaime trying to assassinate Chile's dictator of the time, Ibañez.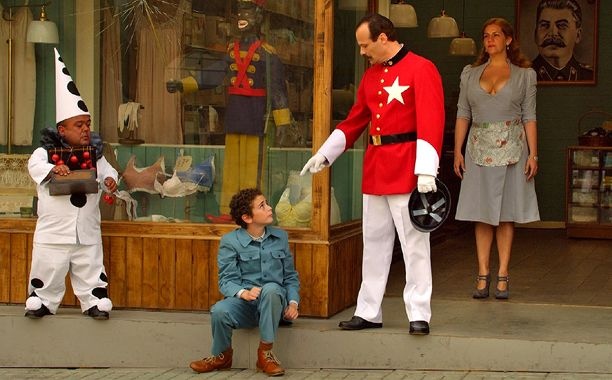 The metaphorical possibilities of Jodorowsky's images is a pleasure to watch. Some images will stay on our conscience, like a tattoo. However, as charming as this movie is, there are some problems. Mainly, with acting. Yes, this is strange coming from the master of many theater plays movements from the late 50's and 60's in mexico and from the father of the midnight movies. But yes, there is some really bad acting in this movie. Mainly, the child who played the character Carlitos, really pulled me out of the screen any time he appeared (which luckily wasn't much). Also when Young Jodorowsky goes to masturbate with the other kids, there's some bad acting there too, from the other kids.
The acting from Jodorwsky's real son's was great! I was specially surprised by Brontis Jodorowsky who played Jaime Jodorowsky. The music was hypnotic and had a sense of wonder, which helped to portrait young Jodorowsky's mind trying to understand this crazy world he was living in. The photography was good, but falls short if compared to "El Topo" or "The Holy Mountain".
To conclude, despite some minor problems, "The Dance Of Reality" is a very special film. This film is like Christ, it performs a miracle if you believe in it. This film is like Buddha, it reincarnates with each new viewing. This film is like Jodorowsky himself, has a haunting, mystical soul and is kind enough to share it with us. Thank you for that Alejandro Jodorowsky.