My unstoppable love for Pizza (Food Story) :)
Hey guys I am back with my love about food and I love pizza more than anything. Firstly I want to thanks bitlanders for giving a platform where we can express our feelings. And I am damn excited to write about Pizza and sharing my values about Pizza.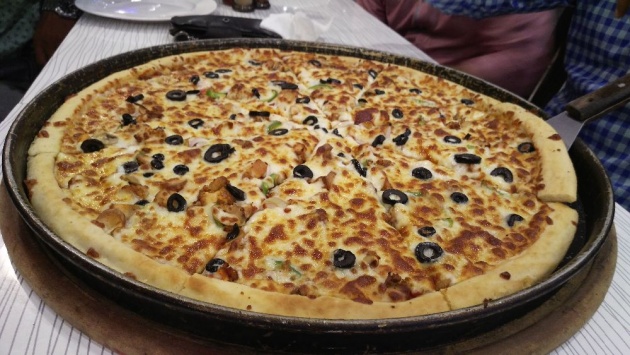 Source: Photo by me
Interesting Intro:
Well when we hear the word pizza apparently one more word comes to our mind that is Italy as Pizza is an Italian famous food. But do you know that word pizza is derived from a Greek word "pēktos" meaning solid or clotted.
If you don't know than urge rises that why Pizza word derived from Greek language?
Well here I am to answer the question, that is due to a known fact in Greek as "Greek people are engaged in an exercise they cover their bread with oil and cheese and then serve with tomato topping on it" which could be an old form of pizza that is why Pizza word derived from Greek language.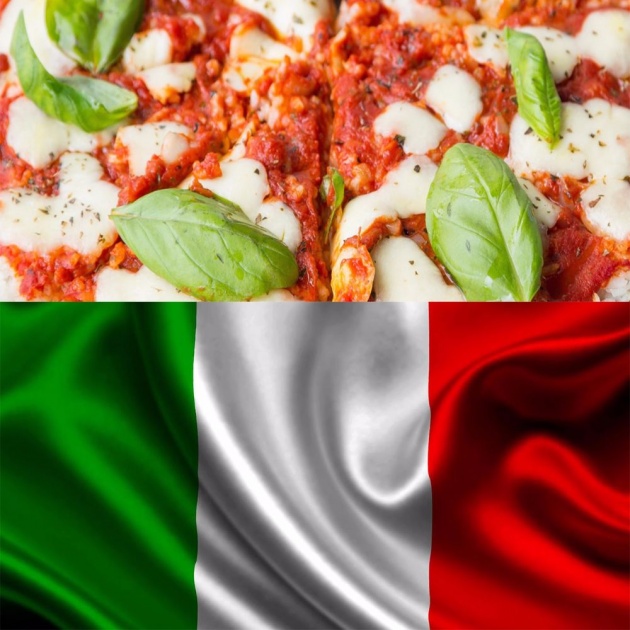 Source: Google edited by me
History of Pizza:
Most problematic point of Pizza discussion is history of Pizza which is quite complicated to discuss. It is quite disputed that who invented Pizza first but a very famous story is written in history,
when the very first Pizza was officially served to Queen of Italy on 11th June 1889 for honoring the Queen. And the Pizza was firstly served by Neapolitan pizza maker Raffaele Esposito (Source: Wikipedia) flavor which was served is called Pizza Margarita usually known as Pizza with cheese, dough and sauce only. But Raffaele Esposito served Pizza with topping of tomato and basil leaves for representing national flag color of Italy. Interesting history I like it.
Here i am sharing a pic of the most oldest pizza restaurant located in Italy named as Antica Pizzeria Port'Alba was opened in 1830 and still working today and also believed to be first pizzeria restaurant.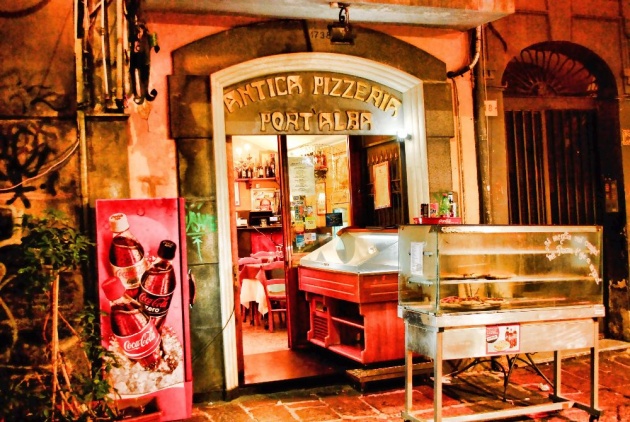 Source: Google
Ingredients and Making of Pizza:
There are many flavors of Pizza and different ingredients are used for making different flavor Pizza. Liking and disliking vary from person to person, some like chicken flavors some like meat and some like vegi flavors, there are sub category flavors of said toping's like chicken flavor is of many kinds like Chicken tikka, Chicken fajita, Chicken Supreme, hawain Pizza etc.
There are 3 basic ingredients of every Pizza flavor:
Dough
Sauce
Cheese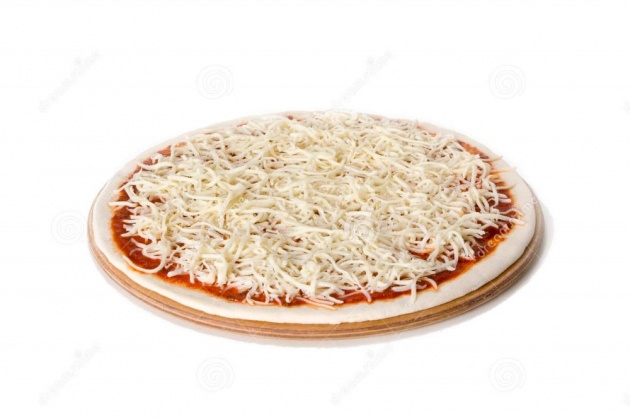 Source: thumbs.dreamtime
Dough:
Dough is made of flour, eggs, Olive oil,gluten and yeast different chef uses different techniques to make dough. Dough is the most perishable item in pizza making, the average expire time of a normal pan dough is 6 to 8 hours. Dough making is very important as the taste of Pizza enriched by a wonderful soft and silky dough. Due to use of yeast dough is stored at a temperature of 26 degree centigrade after making of it. In making dough is also placed at low heat oven from 36 degree to 40 degree centigrade for 30 minutes for making yeast process fast. There are three types of dough 1) Normal pan dough. 2) Stuff crust dough. 3) Thin crust dough. Making of dough holds core importance in making Pizza that is why I am sharing a short video of making dough.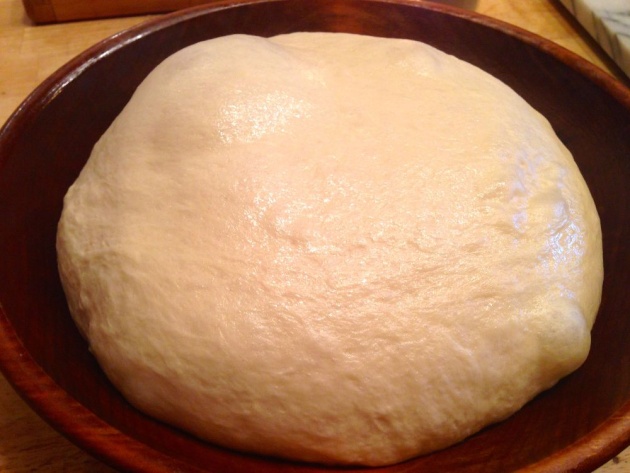 Source: aflockinthecity.com
As dough is the most important and critical part of pizza here i am sharing a video posted by New York Times on youtube with a title how to make dough at home.
Source: Youtube
Sauce:
Sauce is made by different spice like pepper, salt and tomato sauce. Sauce works as base taste in Pizza and create a central layer between dough and cheese.
Cheese:
Cheese yummy! Most famous cheese used in Pizza is mozzarella cheese a southern Italian cheese famous all around the world for making Pizza.
However many countries also use their ground made cheese for making Pizza. But I suggest mozzarella cheese is much better due to its shape and nutrition's facts.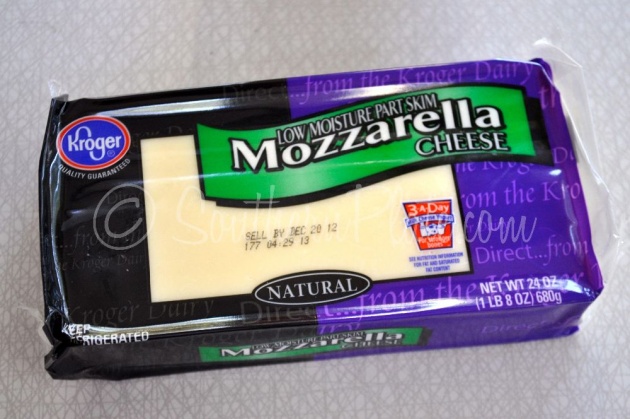 Source: Southernplate.com
I cannot discuss the ingredients of all flavors so I choose the most basic Pizza flavor that is Margarita flavor Pizza. A very simple pizza with Dough, Sauce, Cheese and tomato topping on it. And in Italy basil leaves are also used. With serving of oregano and chili flakes. As shown in below pasted image.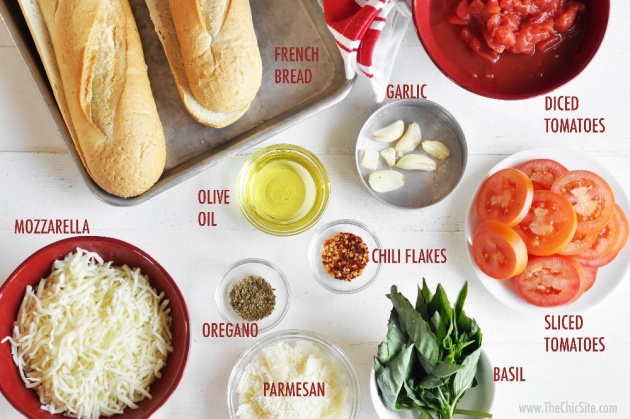 Source: thechicsite.com
Making of Pizza:
A pizza pan is taken and 5 to 15 gram of olive oil depending the size of the pan is plated in the pan so the dough couldn't stick with the pan. After that a petty of dough of calculated weight is rolled up to the size of pan and placed in the pan half inch keeping away from the edges, because due to yeast the dough spread and automatically cover the edges. After that dough is placed in heat oven having temperature of 36 to 40 degree centigrade for thirty minutes as I already discussed. Then stored at 26 degree to save from over spreading as yeast process continues in heat. After that all the required toping is done on pizza from outward to inward so the edges topping become good and equally spread. Topic includes all things like Sauce, Cheese, Chicken, Olives and mushroom etc. Then Pizza is placed in an oven having temperature of 155 degree centigrade and baked for 7 to 8 minutes. After baking pizza placed on cutting board, cutting in to pieces done by size of the Pizza. Then again Pizza placed in the pan and served with hot sauce, ketchup, crushed red chili and garlic powder. Your Pizza is ready. Here is a short and easy way to bake Pizza at home in no time please enjoy.
Source: Youtube
Some benefits of Pizza:
Studies shows that there are some benefits of Pizza like tomato sauce used in pizza is helpful in resisting different type of cancer like mouth, stomach and lungs cancer.
Fact: Studies have shown that people who eat pizza at least once a week have a smaller chance to get ill for several forms of cancer. (Source: pizzafacts.net)
Olive oil helps in reducing cholesterol and prevents from heart disease. Mozzarella cheese is helpful in getting vitamin C. People who like to have a good diet can prefer vegetable pizzas with olive oil and toping of fish will be a heathier diet on earth.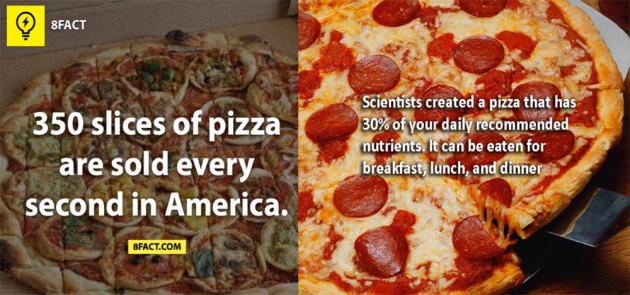 Source: Google edited by me
Side effects:
In a well and proper manager quality pizza there is no side effect but now a days for making taste people use more spice and salt which is bad for adult person. Poor management and poor quality could be injurious to health. But a good quality pizza is unmatchable.
My increasing love for pizza day by day
I madly love pizza I oftenly eat pizza in every week if not busy. Love for pizza starts when i was 16 and its 9 years till now and we are still together. When i started to eat pizza i can hardly eat one slice of personal pan pizza but with the passage of time and consistent practice now i am able to eat a large pizza (13") easily. Well this is really crazy that i can eat large Pizza easily but i do.
And more more interesting fact about Pizza and me that i can made Pizza by my self and i have learnt this from a professional institution.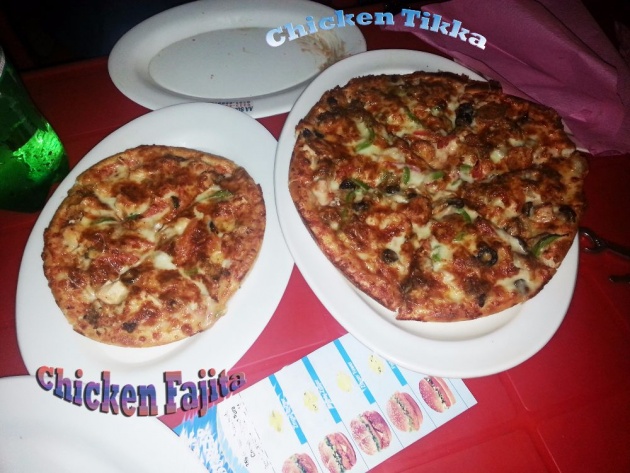 Source: Image by me Venue AA fast food and Pizza Wahdat road Lahore
My favorite flavors are these and i can also made all of them:
Chicken Tikka

Chicken Fajita

Chicken Supreme Pizza

Seekh Kabab Crust Pizza

Pepperoni Pizza

Mutton Tikka with extra topping of mushrooms

Thin Crust dough with mutton toppings

Or what if i say any Halal Pizza :P
As city Lahore (my city) is famous for food so there are many places where one can eat freshly made Pizza with unique taste. I am sharing my personal experiences of places in Lahore where you can find great tasty and yummy pizza.
Pizza hut located on M.M Alam Road Lahore

Fri-Chicks Iqbal Town Branch and Sabzazar Branch Lahore

AA Pizza and fast food wahdat road cheap rates great taste

Bigman Pizza

Rahat Bakery Islamabad capital city of Pakistan

NY 212 Pizza Johar town Lahore

Dominos Pizza Lahore M.M Alam Branch and much more
However these are some famous places in Lahore, Pakistan where i visit frequently for eating Pizza. If anyone have plan to eat pizza go mentioned places and enjoy. I am sharing my pic while eating Pizza with extra topping of cheese, yummy enjoyed a lot that day. Here is the memory captured by camera.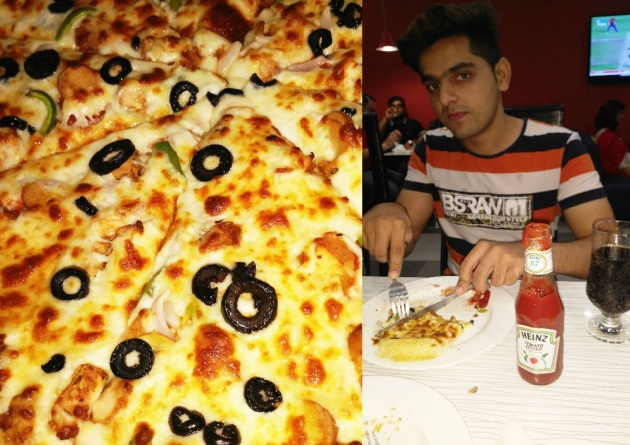 Source: Pic by me edited by me Venue NY 212 Pizza Johar Town Lahore
Guys hope you enjoy my journey and information about Pizza. Pizza is a world famous Italian food and eaten all around the world with different flavors. Category of flavor may change from country to country but the name will remain same and that is Pizza. Thanks to every reader for reading and liking my blogs till next one Bye Bye take care.
Regards and rights by
Chusspa