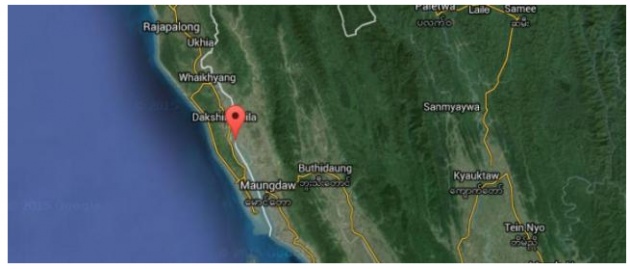 Myanmar Border Guard Police (BGP) shot and injured a member of the Bangladesh Border Guard (BGB) and picked up another from the Bangladesh-Myanmar border in Teknaf on Wednesday morning.
The injured BGB man is named as Biplob, 21. The BGP personnel also abducted Nayek Razzaq from the spot.
Teknaf-42 BGB officers said the incident took place in an area adjacent to Laldia of Teknaf on the bank of Naf river.
BGB jawan Biplob (21) was shot and injured as BGP opened fired.
Biplop was initially sent to Teknaf Upazila Health complex and then shifted to Cox's Bazar Sadar Hospital.
Teknaf Upazila Health complex physician Abdul Mannan said there are marks of bullet injuries in the body of the BGB man and his health condition is 'worrying'.
BGB-42 commander Lt Colonel Abu Jar Al-Zahid said, "We tried to communicate with the BGP authorities to bring back Razzaq."