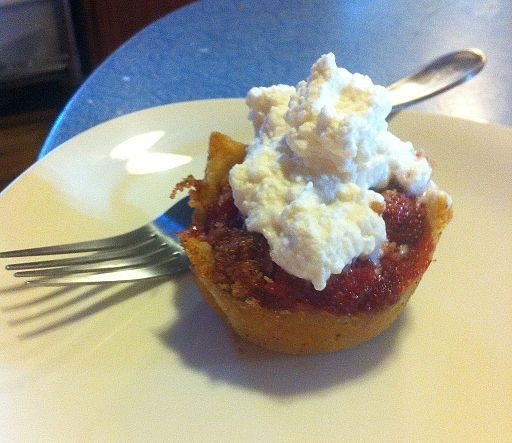 Today, October 5th, is National Apple Betty Day.
What is an apple betty? Well, for one thing it is, as the name suggests, made with apples, which are usually in season at this time of year in the Northern Hemisphere.
An apple betty is a specific type of a dessert known as a brown betty, which can be made with other fruit, although apple is the most common.
It is a baked pudding made with layers of sweetened or spiced fruit interspersed with buttered bread crumbs. It may simply be bread, or breadcrumbs, then fruit, then the bread again.
Apple betty was a favourite dessert of US President Ronald Reagan.
Image: By Joanna Poe from Munith, MI, USA (Strawberry brown betty) [CC BY-SA 2.0 (creativecommons.org/licenses/by-sa/2.0)], via Wikimedia Commons