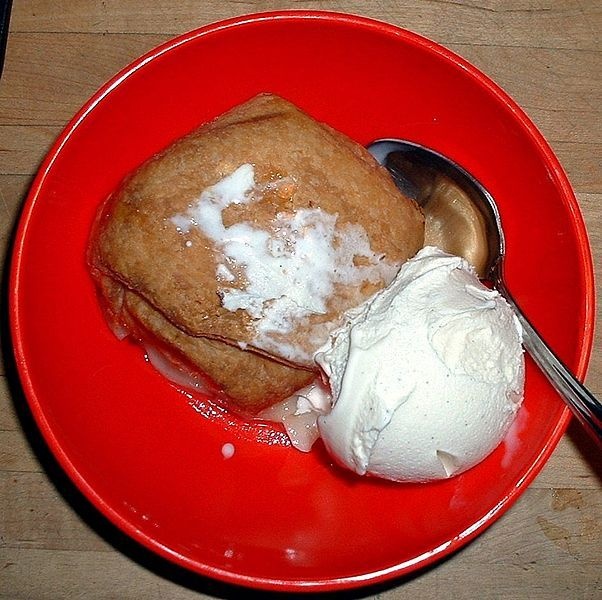 Today, September 17th, is National Apple Dumpling Day.
There are many different types of dumplings, which are made from different types of dough. The dough can be based on flour, bread and potatoes, and can be cooked in many different ways, including frying, baking, boiling, simmering and steaming.
Dumplings can be savoury or sweet. Apple dumplings are sweet dumplings made with pastry, and filled with apple, cinnamon and possibly raisins. These are a traditional breakfast item for the Amish community.
Image: By tracy ducasse from Massachusetts, United States (Flickr) [CC BY 2.0 (creativecommons.org/licenses/by/2.0)], via Wikimedia Commons