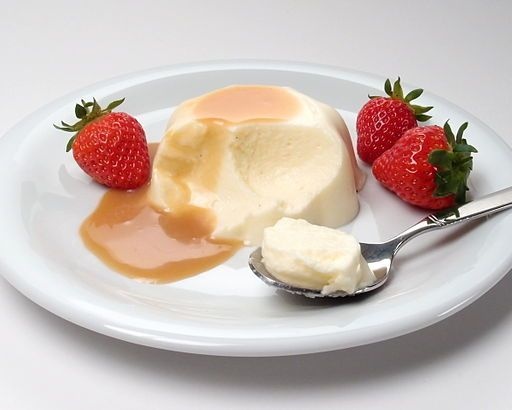 Today, November 27th, is National Bavarian Cream Pie Day.
The Bavarian Cream Pie, sometimes just called a Bavarian Cream, is a chilled custard dessert that dates back to at least the 17th century although it wasn't called as such until the 19th, when it was named after the German region of Bavaria.
There are many different ways of preparing it, usually involving the addition of fruit. A traditional cream pie is made in a mould and uses pasty cream and gelatine. Although it can be used as a filling for doughnuts, Bavarian cream doughnuts tend not to actually contain it.
Image: By SKopp (Own work) [CC BY-SA 3.0 (creativecommons.org/licenses/by-sa/3.0)], via Wikimedia Commons