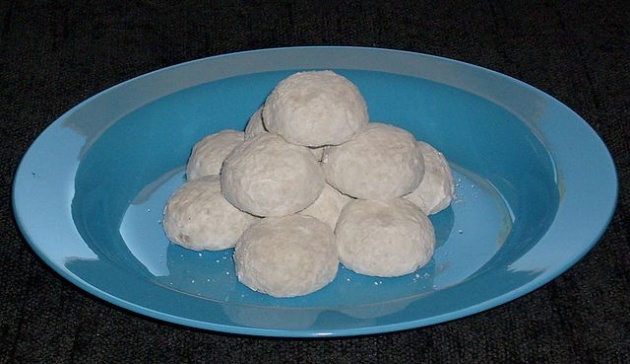 Today, December 23rd, is National Pfeffernuesse Day.
Not heard of pfeffernüsse? That's probably not surprising unless you are familiar with this dish which is popular in The Netherlands, Germany and Denmark.
Pfeffernüsse are a type of fluffy pastry reminiscent of a cookie that contain ground nuts and spices. The Dutch believe the dish originates with the feast of Sinterklaas, which is on December 5th in The Netherlands and December 6th in Germany and Belgium; Sinterklaas being better known as Saint Nicholas or Santa Claus.
Image: By Durova (Own work) [GFDL (www.gnu.org/copyleft/fdl.html) or CC BY-SA 4.0-3.0-2.5-2.0-1.0 (creativecommons.org/licenses/by-sa/4.0-3.0-2.5-2.0-1.0)], via Wikimedia Commons