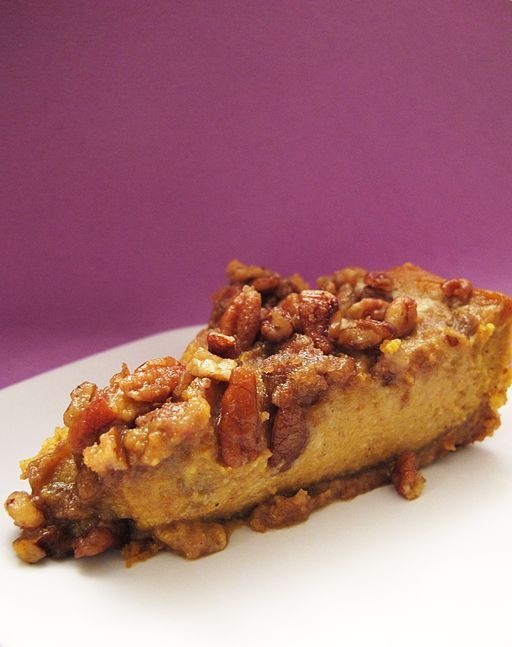 Today, October 21st, is National Pumpkin Cheesecake Day.
Pumpkins are strongly associated with October, due to them being frequently used for Halloween. It can be somewhat rarer for them to actually be used as food, although there are many different recipes and they are used in both sweet and savoury dishes.
If buying prepared pumpkin in a tin, check what sort you are buying. Pumpkin filling already has spices in it, but you can also get just canned pumpkin, which doesn't.
Cheesecake is a dessert dish consisting of multiple layers. The bottom is often made from some sort of crushed biscuit, and the next layer some type of soft cheese, which may be flavoured. Other layers may also be added. Pumpkin cheesecake is cheesecake made with pumpkin.
Image: By tomatoes and friends (Vegan Pumpkin Cheesecake Slice) [CC BY 2.0 (creativecommons.org/licenses/by/2.0)], via Wikimedia Commons