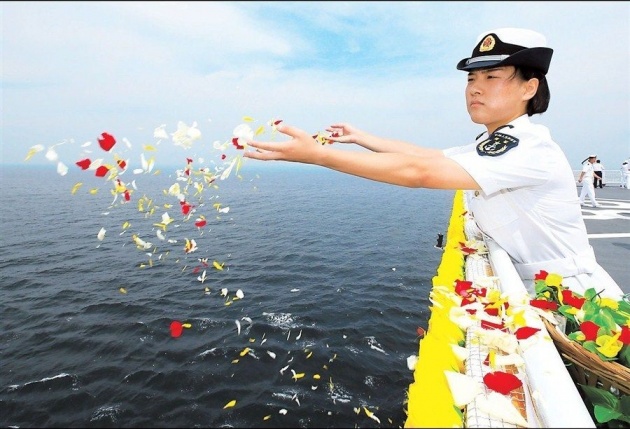 The People's Liberation Army Navy yesterday held a memorial ceremony for the First Sino-Japanese War of 1894-1895 on a ship anchored at a Weihai port in eastern Shandong Province.
"The war interrupted China's development course, aggravated the nation's woes, and aroused people's awareness," said Senior Colonel Xing Guangmei, the Navy's spokeswoman.
"Mourning the Chinese soldiers killed in the war and deep reflection on the painful historical lesson are of great significance to building and developing the PLA Navy," Xing said, adding that it is especially important in light of the complicated marine security situation presently.
On July 25, 1894, Japanese warships attacked two Chinese vessels off the Korean port of Asan. At the time, Korea was a tributary of the Qing Empire (1644-1911). By March 1895, the Chinese land army and navy were beaten, the first time China had lost to Japan in military conflict.
The Shimonoseki Treaty, signed to conclude the war, ceded the Liaodong Peninsula in northeast China, Taiwan and the nearby Penghu Islands to Japan.
Xinhua, August 28, 2014
http://www.china.org.cn/china/2014-08/28/content_33361279.htm