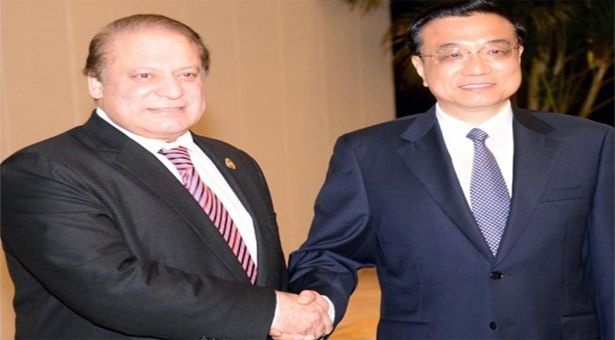 Prime Minister Nawaz Sharif met his Chines counterpart Li Keqiang and President Xi Jinping her on saturday.
The meeting between the two prime ministers took place at the Great China Hall where Punjab Chief Minister shahbaz sharif, Tariq Fatmi and others were also present.
Issues of mutual interest including development of power sector and infrastructure, bilateral relations and regional situation came under discussion..
Both the leaders also reviewed Economic corridorproject which Nawazsaid was manifestation ofstrong relationships between Pakistan and China.
"Relations wit china are basic component of our foreign policy, Pakistan supports one-China policy and we want trade and economic partnership with Beijing," Mr Sharif told Li Keqiang
The Chinese prime minister said that Nawaz Sharif's visit would pave the for the completion of Economic corridor and it would further strengthen relations between both the countries.
21 different agreements and memorandums of understanding were also signed between the two countries.