NBI application here in the Philippines is somewhat really tiring as we have long queues every time that we arrive inside the building premises. It's like you are waiting for nothing because of the so many applicants who are always going there to get their copies.
But this time around, the government had made some changes on the NBI application, and that is they had introduced the most convenient way - NBI ONLINE APPLICATION. Starting April 01, 2015, all NBI applications will be done online. You needed to make an online application first before going to any NBI offices. No more filing up of forms.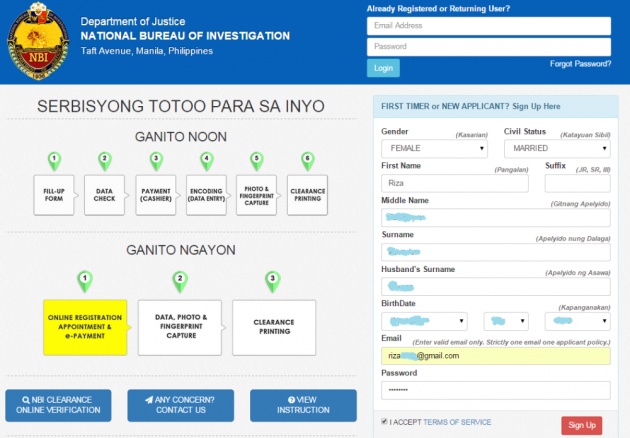 (1)
This is also the very first time that I will be trying this out, so might as well make a blog about it.
1. First, visit their site which is: http://clearance.nbi.gov.ph/ and you will be prompted to the photo above. Fill everything that is needed and click "SIGN UP".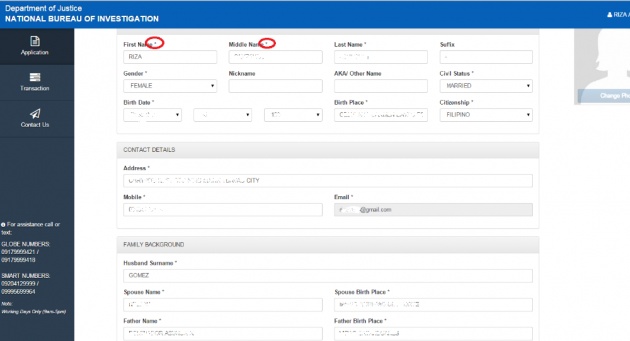 (2)
2. Automatically, you will be again prompted to another page on which, you will be filing on more important details about you. Be sure to put all necessary spaces with "asterisk".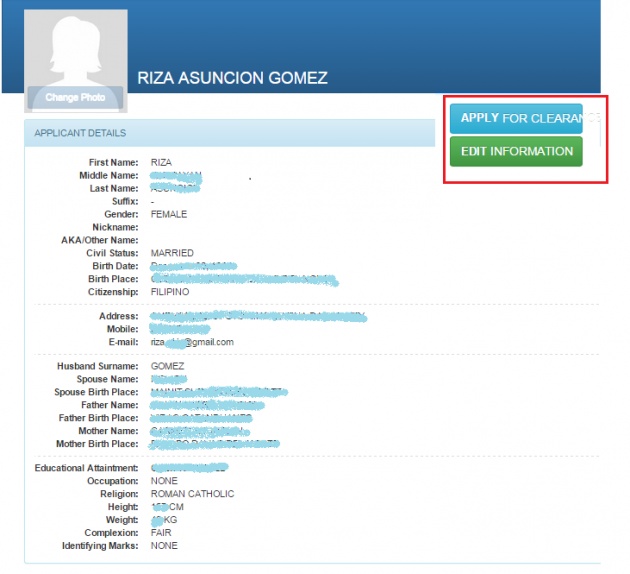 (3)
3. Next, another page will open and this time, you can see all the things that you have entered a while ago. If there are some mistakes that needs editing, click the "EDIT INFORMATION" button. But if everything is correct, then click the "APPLY FOR CLEARANCE" button for submission.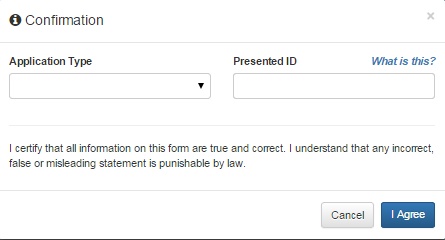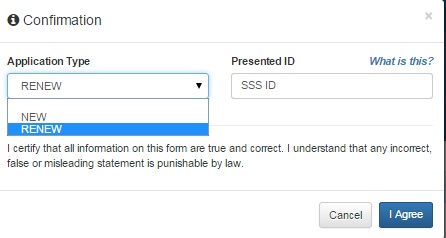 (4)
4. Another tab will open and will be asking if the application is for NEW or RENEWAL and the ID needed to be presented upon when you will be getting your copy in their office.
5. Once done, another page will open reminding you that: "Your REGISTRATION CODE/ REFERENCE NUMBER will be provided after you select your payments option." Just click "Okay" after that.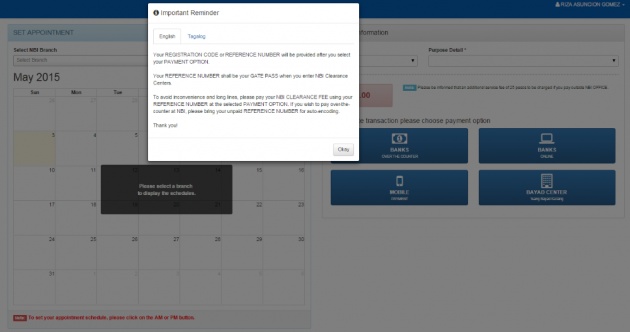 (5)
6. Next, you will now be filling up another page in which you will select: The branch which you'll be getting your clearance, Purpose of application, the date you wanted to come in their office, and the mode of payment.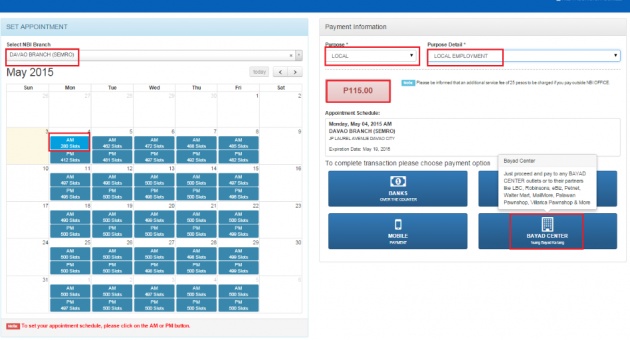 (6)
7. This time, I had chosen "BAYAD CENTER" as my mode of payment. REMINDERS: "There will be additional charges being incurred for this type of transaction." And as for me, I will be paying additional P25 pesos only. But if you don't want to add up an additional charge, you can still do it so, just pay the amount of P115 in the NBI Office.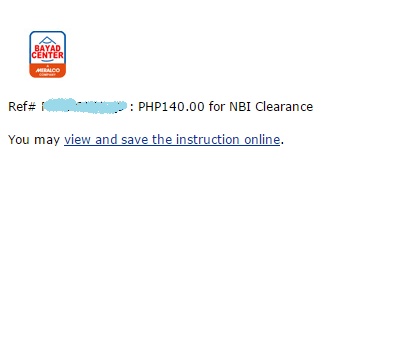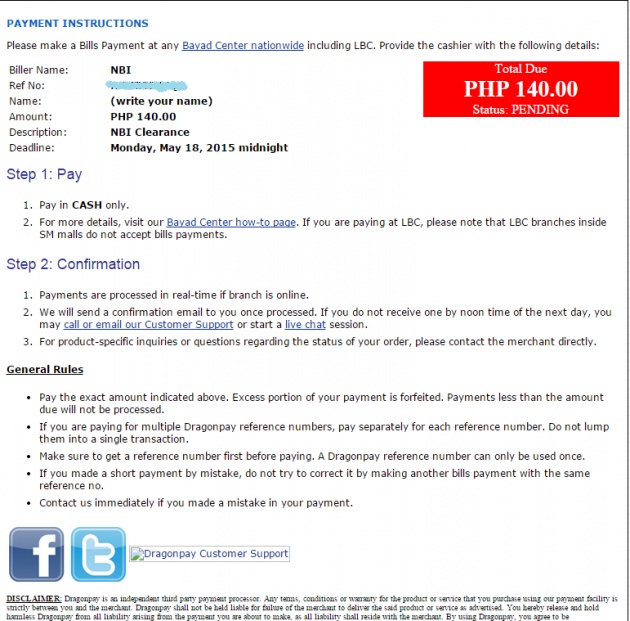 8. Instructions are given on how you will be paying such. Just follow what is needed.

9. Pay the necessary amount in the Bayad center (if you had chosen such) then go to the said branch when you have had made a schedule.
10. Present your REFERENCE NUMBER/OR from the Bayad center/Banks and have your biometrics and photo capturing there and wait for the announcement if your name is being "HIT" or not. IF NOT, you can get your NBI clearance immediately on the same day. BUT if you're being "HIT" (you have the same name that is being registered in their system and needs further verification), they will ask you to return on a specific day to get your NBI clearance. ^_^