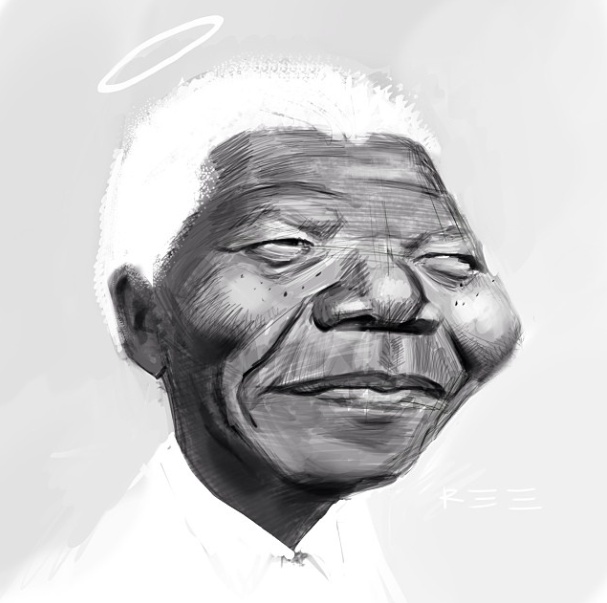 Nelson 'Madiba' Mandela - a man always on the black carpet in film and in our hearts.
To see what others feel and have felt about Nelson Mandela see the Mandela Tribute Series via Aol.com. Cameos are from actors and singers and influencers including Idris Elba, John Legend and Pharrell Williams, who said,"There's always room to be liberated and lifted."
In a montage that feels right and humbly righteous, People.com has compiled a righteous video recap of the actors who've embodied the spirit and soul of Nelson Mandela. From Morgan Freeman Invictus, 2009, David Harewood, Mrs. Mandela,, 2010 , Sydney Poitier, Mandela and de Klerk, 1997 and the most recent, Idris Elba Mandela, Long Walk to Freedom, 2013.
Dr. Maya Angelou composes prose that is like a eulogic song of the man, that is every story, every parable, every legacy any humble warrior could want but never asked for. Watch her tell Nelson 'Madiba' Mandela's life.
Art illustration by: Tyree Dillihay via Instagram