Camera Supports
In the past week or so I have brought new camera supports to further the angles and creativity of the cinematography I can produce.
I have brought a Car Mount, Gorilla Pod and Tripod (as my other tripod had been broken for a while) and have found benefits for each one in scenarios.
Car Mount
The car mount was purchased to maximise the fact I drive quite frequently, an easy location to film within and for doing car hyperlapses. However, the mount can be used for much more, due to the suction cups, it can be fixed to any flat surface high or low that could be inaccessible with only a tripod to hand.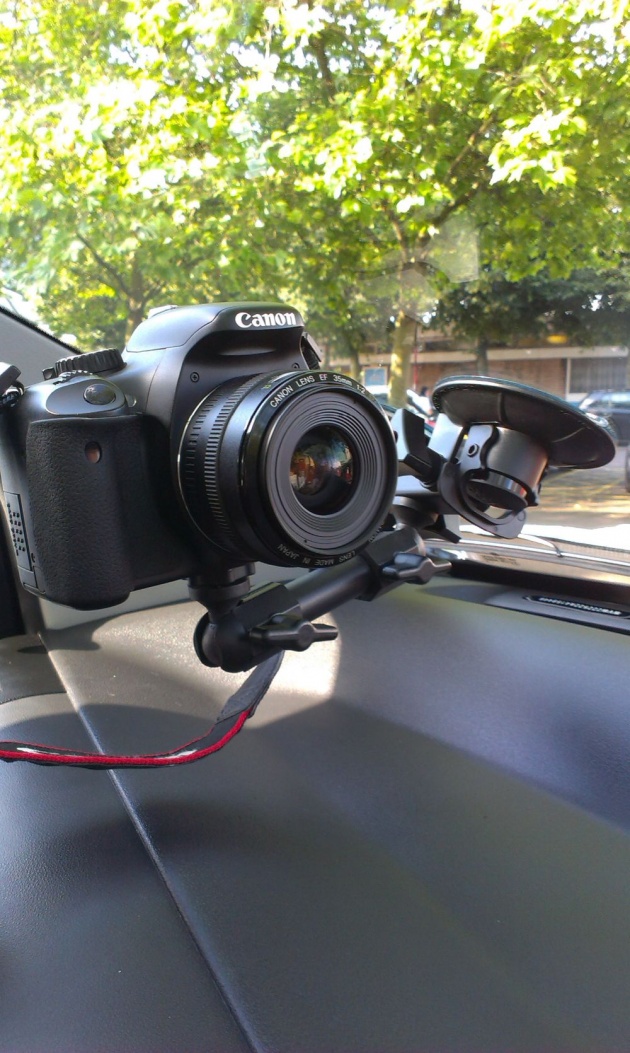 The car mount being used with my Canon 550D
Gorilla Pod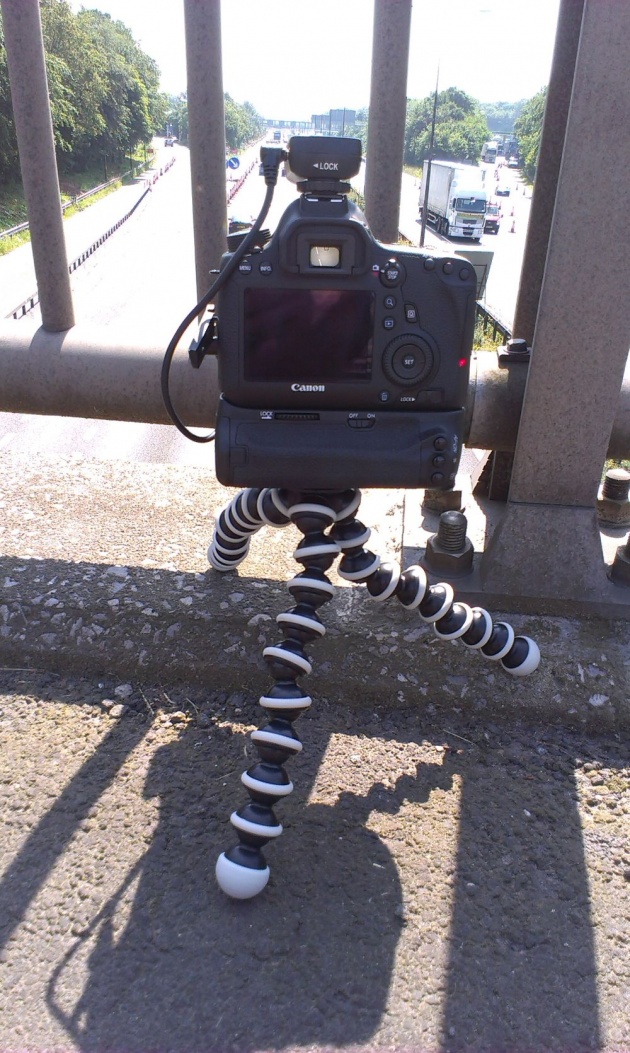 Gorilla Pod being used time-lapsing low on a motorway bridge with my Canon 6D.
This mount interested me the most as I had never used one before and its' height could be seen as limiting which I aimed to challenge. The bonus of this mount is that it gives me the option of safe very low angles as well as being able to wrap it's legs around an object to create stabilisation – thus expanding the areas that my camera can be placed. Another bonus of this piece of equipment is the fact that it is not only limited to cameras, but a LED light could be attached to help light an obscure / troublesome to reach spot.
Tripod
One of the staples of the typical filmmaker kit, the ideal tripod for me is one that stable, does not spread too wide (so as not to disturb the public when time-lapsing) and light to carry but heavy against the wind.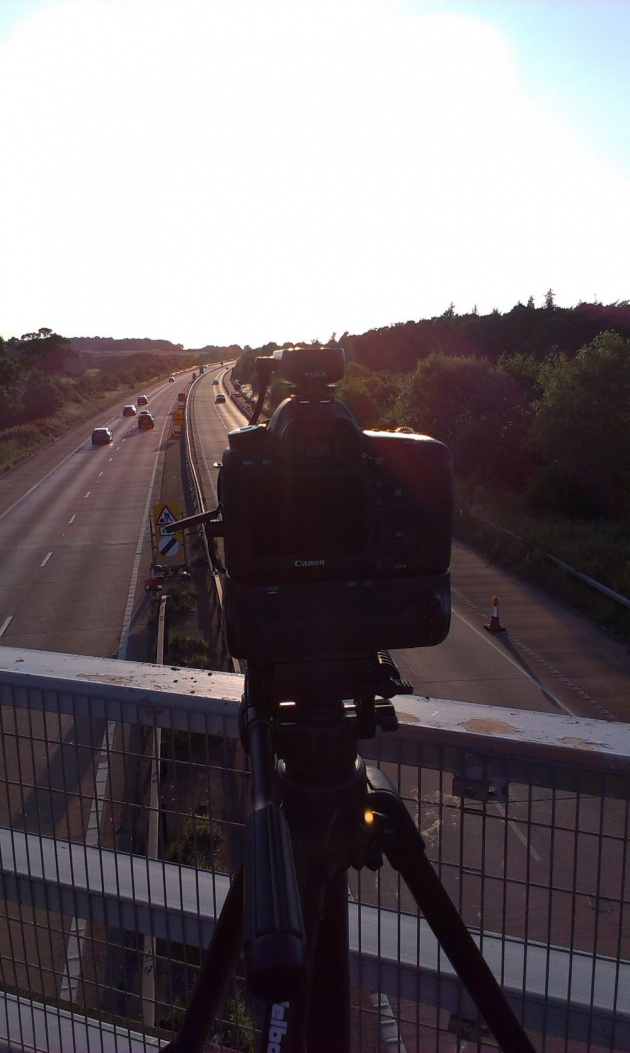 The new tripod being used to do a sunset time-lapse with my Canon 6D.
I will be doing detailed reviews of the equipment once I have properly tested them in various scenarios, but thought I should update you with my activities recently.
Thanks for reading :)