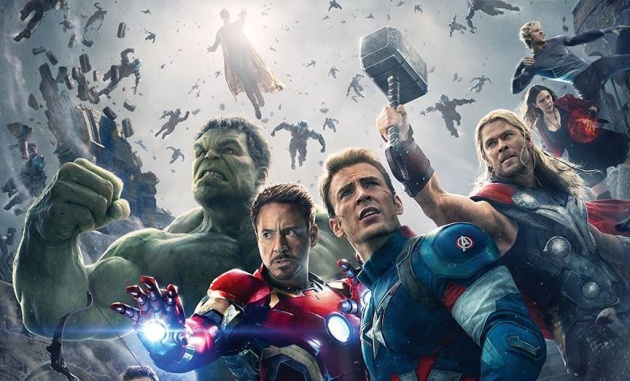 Check out this new footage released today by Marvel Studios for the upcoming film Avengers: Age of Ultron.


Official Synopsis - Source: Marvel Studios

Marvel's Avengers: Age of Ultron stars Robert Downey Jr., who returns as Iron Man, along with Chris Evans as Captain America, Chris Hemsworth as Thor and Mark Ruffalo as The Hulk. Together with Scarlett Johansson as Black Widow and Jeremy Renner as Hawkeye, and with the additional support of Samuel L. Jackson as Nick Fury, Don Cheadle as James Rhodes/War Machine, Cobie Smulders as Agent Maria Hill and Stellan Skarsgård as Erik Selvig, the team must reassemble to defeat James Spader as Ultron, a terrifying technological villain hell-bent on human extinction. Along the way, they confront two mysterious and powerful newcomers, Wanda Maximoff, played by Elizabeth Olsen, and Pietro Maximoff, played by Aaron Taylor-Johnson, and meet an old friend in a new form when Paul Bettany becomes Vision.
What do you think of the new footage? Getting more excited? Avengers: Age of Ultron hits theaters on May the 1rst.


Follow Maumau Web TV on facebook and twitter!