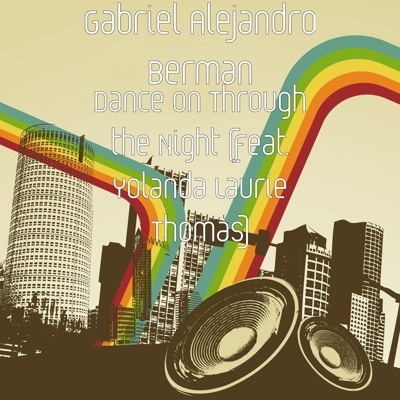 I just launch a new music composition that I songwrite for the first time too ! The name of the music is Dance on Through the Night, I will produce the music and the Voice over that is a female singer called Yolanda Thomas from Australia that wons 2 first prizes in LA as a Singer, so its an honor to say for you here on FilmAnnex on first hand that the music is on one of my websites artist and these one is on ReverbNation at these address:
http://www.reverbnation.com/gabrielalejandroberman
You could be a fan there to listen to other new musics I will make. In particular these one its for sale too on my ReverbNation Store and its gonna be for sale and listen on 12th of June, day that begins the World Cup 2014 here in Brazil, and its gonna be on Itunes, Amazon, GooglePlay, Sony Unlimited, NOKIA, Spotify, LastFM, IHeartRadio, Rdio and other great music stores and services online.
Buy on the ReverbNation Store and 50% of the earnings goes to a especial carity institution that helps people arround theworld called Care, here is the link for my Artist store:
http://www.reverbnation.com/store/index/artist_4011963
Hope that you Enjoy the music do comments, be my fans, share with your friends, family and contacts to support an artist.
Enjoy !