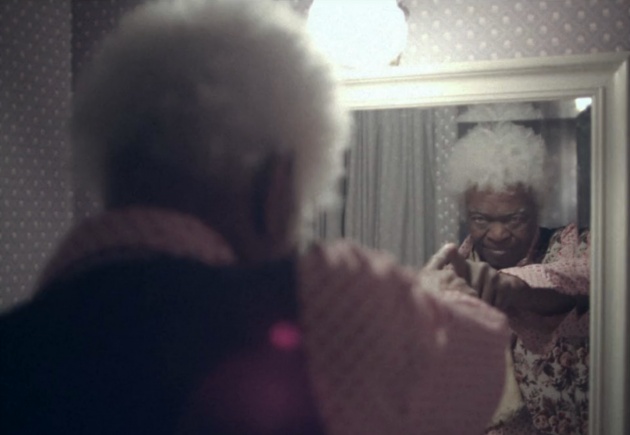 For this week's Wacky Tuesdays entry, I struggled choosing between two new music videos. The first one is sort of an archetypal hipster video in which hipsters wear costumes or weird animal masks and dance around awkwardly. The second video shows an old couple staring at a spider, burning books (Fahrenheit 451, anyone?), dancing on their own, making faces in the mirror, spacing out, taking showers with their clothes on, crying, and cuddling/making out underneath their crispy white sheets, just like Romeo and Juliet! I think the choice is obvious here. I go with the second. This awesome and wacky video is directed by Elias Belkeddar for the South African musician SPOEK MATHAMBO's song Stuck Together, and it beautifully tells the story of an elderly couple who seem to be, well, stuck together till death do them apart.
Excuse my advertising language, but this video was like a fresh breath of air for me and it felt like I just had an Altoid. First of all, has anyone noticed that it's 4:3 (or a bit over)? In the world we live in, where everything is 16:9, crisp and clean and high definition, it was just nice to see something a little bit dusty and square. It was kind of like waiting for a good video to watch on VH1 in the 90s. Yes, that's the feeling. Stuck Together is a well-shot, well-lit, nicely designed video, but what really makes it good is the man and the woman who amazingly depict the emotions they depict on camera. As soon as I started watching, I was like, "Who are these people? What are their names?? I want to stalk them. I want to cast them in my movie. I don't have a movie, but I'll make one just to have them in it." So yes, I truly enjoyed this video, and I am pretty sure you will too.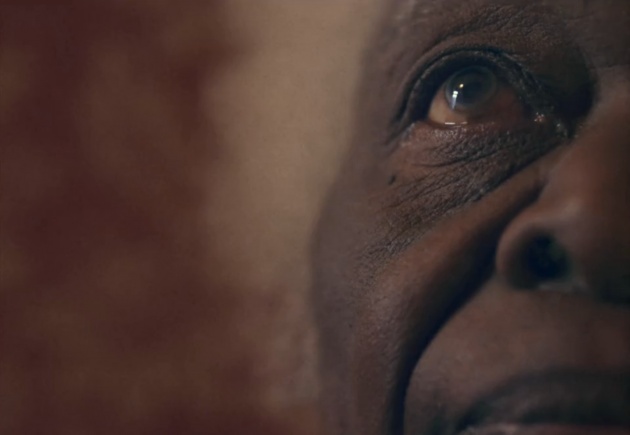 Here's a bit more about the musician: Real name: Nthato Mokgata. City: Johannesburg. Genre: Afro-futurist, rebel, pure sonic power. Father Creeper, released in March 2013, is his second album, and it's been described as "challenging and attractive as life in our electrified, apocalyptic 2012."
The director, Elias Belkeddar, remains mysterious, but don't be surprised if you see new videos by him on Film Annex's online video platform sooner or later.
And once again, thank you to Fred Kurzh and FAMusic TV for bringing this video onto our platform. Stay tuned for more online music videos. And watch Stuck Together below: