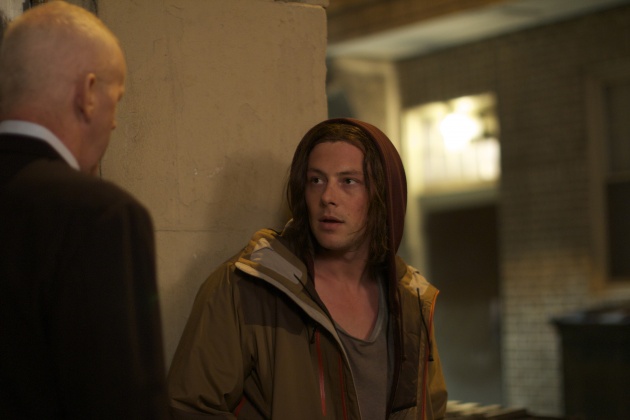 "McCannick" starring recently recently deceased "Glee" actor, Cory Monteith (above) will make its world debut at the upcoming Toronto International Film Festival. The actor stars as a young criminal who's being unlawfully targeted by lawmen.
Here's more information on "McCannick"
MCCANICK
Director: Josh C. Waller
Cast: David Morse, Cory Monteith, Ciaran Hinds and Mike Vogel
Producer: Ehud Bleiberg, David Morse and Josh C. Waller
Executive Producer: Nicholas Donnermeyer, Donald Kugelman and Daniel Noah
Running Time: 96 minutes
Sales Agent: Bleiberg Entertainment
When narcotics detective Eugene "Mack" McCanick (David Morse, "16 Blocks,"The Green Mile") discovers that a seemingly harmless young criminal, Simon Weeks (Cory Monteith, Glee), has been released from prison, it triggers a firestorm of paranoia and violence.
Unbeknownst to the chief of police (Ciaran Hinds, "There Will Be Blood," "Tinker Tailor Solider Spy"), Mack and his partner, Floyd (Mike Vogel, Under the Dome, "The Help") mercilessly hunt down Weeks for unknown reasons over the course of one long, hot day. The closer Mack gets to his prey, the more we understand that his frenzy stems from a truth from the past, which only Weeks can expose.