Check out this poster for Sabotage, the next action film starring Arnold Schwarzenegger!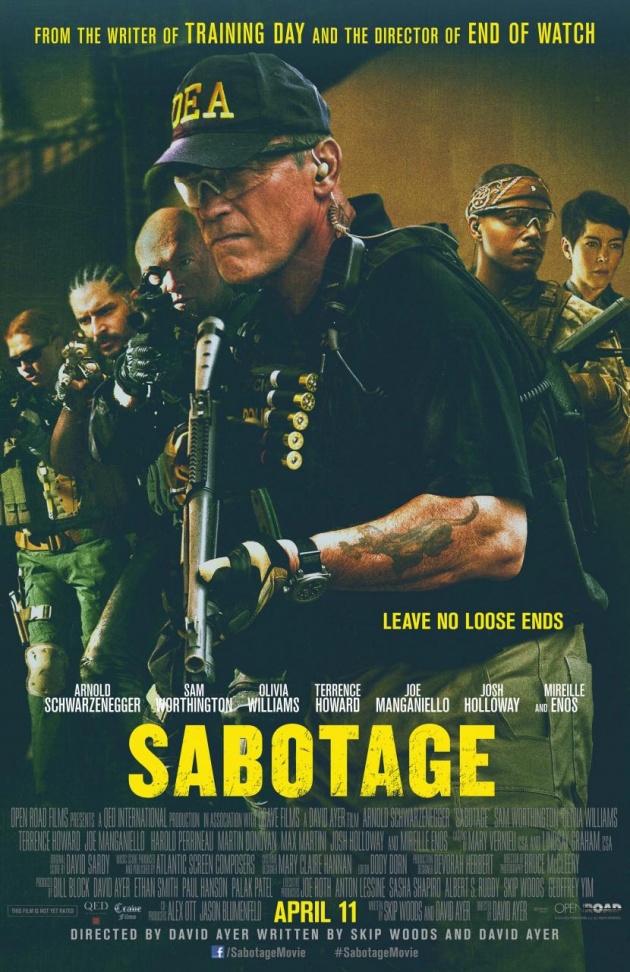 Arnold Schwarzenegger plays the leader of an elite DEA task force that fight against the world's deadliest drug cartels. When the team successfully executes a mission on a cartel safe house, they think the have succeeded, but then, one by one, the team members mysteriously start to be eliminated as consequence.
Also starring Sam Worthington, Olivia Williams, Terrence Howard, Joe Manganiello and Mireille Enos, Sabotage, opens in U.S. theaters on April the 11th, 2014.

Follow Maumau Web TV on facebook and twitter!