According to PIX 11 New York is furthering its adoption of BitCoin by introducing the first BitCoin ATM in the East Village. Take that San Francisco!
Techies got a look at the first Bitcoin dispenser at the Consumer Electronics Show in Las Vegas.

The machine looks like a standard ATM and operates like a vending machine.

Users put in U.S. dollars and receives Bitcoins on their phone.

The first Bitcoin dispense will be located at the East Village tea shop Just Sweet on 3rd Ave and 12th St.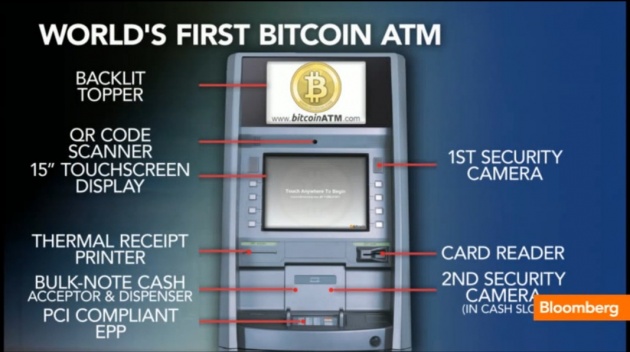 An exact date of installation hasn't been specified and there are no confirmed reports whether or not it will look like above (kind of a sweet design though). It has been confirmed, however, that it'll be installed in the Sweet Tea Shop right off of 3rd avenue. Thanks to PIX 11 for covering the story.
I'm not sure if we need to overdo the technology on these, but I'm sure we'll find an excuse to do so considering the origin of BitCoin. For instance what the hell is a thermal receipt printer? I'm fairly certain a normal receipt would work out. Considering that major retailers and tech companies such as Apple and Microsoft are in the business of emailing receipts are we really still shelling them out via paper at ATMS?
I can't help but recall when people would warn me about putting my credit card on the internet for e-commerce sites. Sure there are inherent risks, but look at how far we've come in such a short timespan. Everyday it seems we're moving more and more into a generation of complete sync in communication. Definitely exciting stuff. And again, just like putting a credit card online in the late 90s, it will carry inherent risks, but such is the cost of progress.