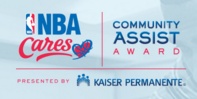 The NBA Cares Community Assist Award is given each month to a NBA player in recognition of his passion and work giving back to his community. In November 2015, Carmelo Anthony, a forward for the New York Knicks, was awarded for his generosity and dedication in empowering children and families in need.
Through the Carmelo Anthony Foundation and The Garden of Dreams Foundation, Carmelo has had a great and positive impact on the lives of children facing obstacles. In partnership with Feed the Children which has worked with the Foundation for more than seven years, and Avon Products Inc., Anthony provided 800 Bronx families with healthy food, personal-care items, and Holiday spirit!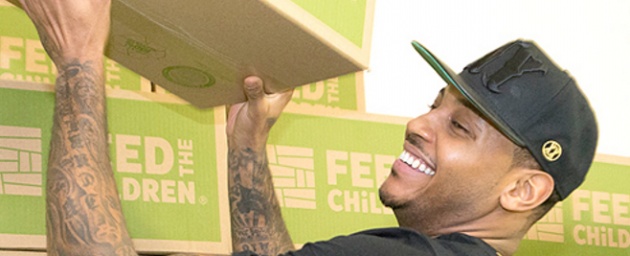 Anthony Carmelo believes that the game of basketball encourages healthy activity for children, while bringing them together to create great memories. "Giving back to the community is where my heart is, so if I can help even a couple people then I'm doing my job. I'm blessed to be able to do this work and much more is still to come," said Anthony.
Learn more about the Carmelo Anthony Foundation and NBA Cares here.