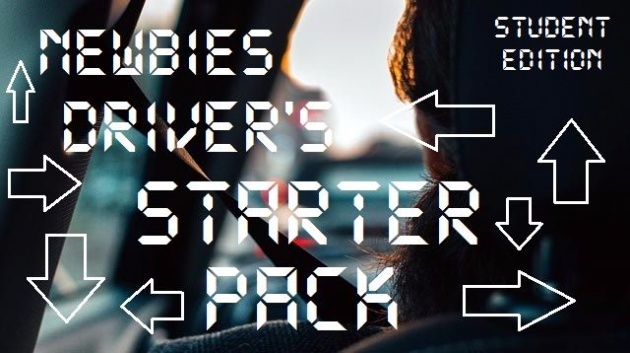 Image Source: Cosmos Newbie / Edited by Me
"Some beautiful paths can't be discovered without getting lost."
- Erol Ozan
Anyone here who doesn't know how to drive yet or still on the process? Well I think this blog is for all of the Student Driver out there. Here in this selection I'm going to state all the knowledge that was taught to me by my Father (Instructor and the one who taught me) LTO Land Transportation Office advisories and seminars and of course with the power of Social media and Internet articles.
First of all before you decide in learning how to drive, You need to ask yourself this 2 main questions.
1. Am I ready to learn driving?
This one of the starter pack question that you might consider, Do you think that you're ready and mature enough to handle real world driving? Well Driving is part of our innovating society, Cars everywhere and traffic also. Think and decide if you are ready to be on a Steering wheels than in a Passenger seat.
2. Why do I need to learn how to drive?
Do you think that learning driving will help you in your everyday transportation to work or school? Do you think its essential to your needs and assets? You need to have goal why you have to learn driving, and aim to be motivated because all in all learning how to drive is easy but maintaining the discipline isn't.
Video Source: Risk of driving to teens via Youtube
Getting a driver's license is a rite of passage for teenagers, but it also marks the start of their most dangerous years on the road. Teen drivers have much higher crash rates than adults. Fortunately, there are ways parents can help to reduce the risks. This video highlights the stories of three teens whose lives ended too soon and examines common factors such as inexperience, immaturity, and speeding that lead to many crashes involving young, novice drivers.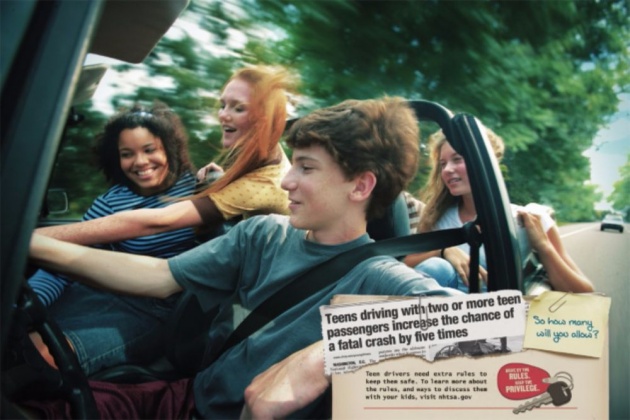 Image Source: Teen driving risk
As a Student and a new driver with Non Pro License, I am dedicating this blog to all people especially teens to mind THE RULES while driving. That's why I made this Starter Pack blog for them to learn and appreciate maintaining the discipline and rules while driving with or without parents/guardians.
STUDENT LICENSE
Before Practicing in a specific place, You should first get your very first license in driving. This will serve as your permit to practice everywhere (Just be cautious with the surroundings)
It's easy to avail your Student Permit, Remember that any age of 17 above who wish to learn are required to have Student permit, you could not have a Non professional permit if you do not have Student license even you know or you don't know how to drive. People who want to have a student permit should be Physically and Mentally fit to drive a vehicle, Presence of mind is a must in driving! And you should be able to write or read in Filipino or English.
The Following are the requirements:
1. Original and photocopy of birth certificate**
2. If employed, Taxpayer's Identification Number (TIN)
3. A filled out application for driver's license (ADL) Download form here
It will only take an hour depend on the crowd in getting a license so be sure to have one to avoid being stop by officers while practicing.
After having this Student License (Your instructor should have a Professional Driver License) you can now practice! But of course if you are conscious enough in your first driving practice, Choose a place with less car passer and always Put some caution sticker in the front and back part of your car like "STUDENT DRIVER BE PATIENT" and such.
I already been in this situation where in I literally stopped in a GO Signal Traffic Light and an officer approached me and my father (who has Professional Driver License) In my panicked I didn't open the window and get back in reviving the engine, I switch placed with my father and The officer then knock in the window again and told us that they will just pushed the car at the side to avoid traffic, but Luckily the engine start and we drive away. ~ That's Embarrassing moment for me, Expect to have one too ~

Image Source: Student License
I didn't get a card type Student permit :( I've only had the Receipt and its suck. Card Type has a special meaning, it's like something to be proud of but they failed to gave us. and also the Non Pro License, The card type would be followed after months.
REMEMBER:
1. Check the Side mirrors if you can see clearly and the Rear mirrors.
Even your not still on the main road you should practiced yourself looking side by side and always consider vehicle passing by your side. This way you can already be alert even in you very first practice
2. Always wear a SEATBELT
I Practice myself wearing seat belts to the first day I practice driving and until know I'm doing this with or without LTO officers in the road. This brings a great starting discipline within yourself and eventually you'll bring it to the road.
3. Listen to your Instructor
They know the best. They didn't get the Professional License for nothing right? Mistakes in what you do is not unusual, so be ready to be scolded and be reminded always while practicing.
Personally, I have been in a Small Quarrel with my dad in my first two weeks practicing, I don't expect his a little higher tone of voice. He told me that this is the only way for me to learn and to be attentive in what I do. Well It works like a charm, I've taken all his advises.
4. Have fun and Take each moment an educational session.
After a month of driving, My father let me to be his driver whenever he has business to go in some places far away from our home, He make sure to guide me step by step for me to learn, but the most important reminder he always tells me is that..
DO NOT PUSH YOUR RIGHTS
Even you're in the right place or you know you're right. Still, Do not push it. You might be involved in an accident. We do not want that to happen.
STREET AND ROAD SIGNS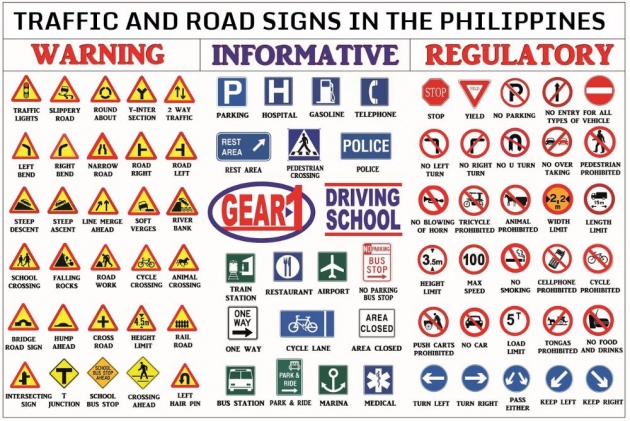 Image Source: Traffic Signs
Make sure to be familiar or better memorize this road signs. This will help you if you came to the point you'll be confuse in where to go and what to do. If you're not sure what to execute in certain situation better slow your car down and look immediately for this sign.
Turn on your Hazard light if you have problem inside and outside, this will let you're co drivers to know that they don't need to push their horn just for you to speed up.
Secret in being attentive? Do not drive to fast, Maintain a 30-40 speed.
NON PRO LICENSE
Done Practicing? and driving has been your second nature? Well this is the time where you need to level up. from Student License to Non Professional or Professional (based on what you need) Student License should take 1 month for you to get a Non Professional License but Professional License takes 5 months for this is much crucial process.
For this blog I'm going to focused more on Non Professional because this is much capable for Newbie Driver like me. All you need to have is..
REQUIREMENTS:
1. Duly accomplished application form for driver's license (ADL) [Download this form here].
2. Valid student permit (at least one month old)
3. Medical certificate with official receipt from any duly-licensed and practicing physician (Note: The LTO will not accept medical certificates which are over 15 days old.)
4. Negative drug test result (from a DOH accredited drug testing center & Government Hospital)
5. If employed: Taxpayer's Identification Number (TIN)
6. Must have passed the written and practical examinations*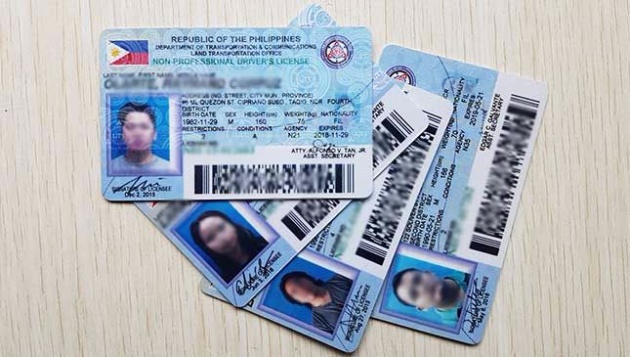 Image Source: Non Pro License
There is a Free Reviewer for LTO Examination in this website - LTO Exam reviewer it has accurate reviewer , I've taken this review for an hour and it effectively passed me in my Non Professional License Examination. I've never expect to have the same questions in the exam. It is 100% look a like.
So I recommend this for newbie to try and review here. Its legit and 100% free. It help me and eventually it will help you too.

Image Source: LTO EXAM REVIEWER WEBSITE
Don't forget your ball pen before entering the examination room!
PRACTICAL TEST
Be ready for this test, If you passed the Written Examination and failed to this test, You have to do it again after 6 months. Remember that you can only take this examination (Both Written and Practical) twice in one year after failing it and if you failed again, You can't take another after one year.
The Practical test will test you're attentiveness and smoothness of your driving skills. They will ask you to drive through the city with an LTO Officer or Drive and take some activity in LTO Building outside area. It will always depend upon the Branch.
This will also vary if your written restriction is accurate to your skills.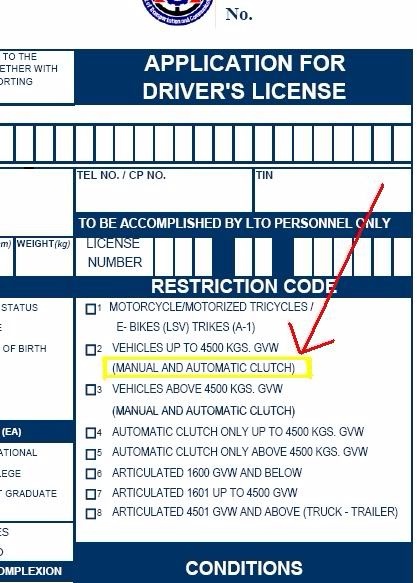 Image Source: Restrictions in License via Photobucket
AFTER EVERYTHING..
You are a certified Driver! It may be Non Professional or Professional, Still you need to be responsible enough and have the integrity to continue living with discipline driving.
as a Certified Driver, I promise myself to never waste those days, nights, complication, embarrassment, lessons and of course the Gasoline hehe Remember all this and eventually Driving with Discipline will be your second nature ~
Image Source: 10 Techniques That Will Make You A Better Driver
Driving is easy for people who knows how to follow, but then We don't control everything in the street so
BE CAUTIOUS!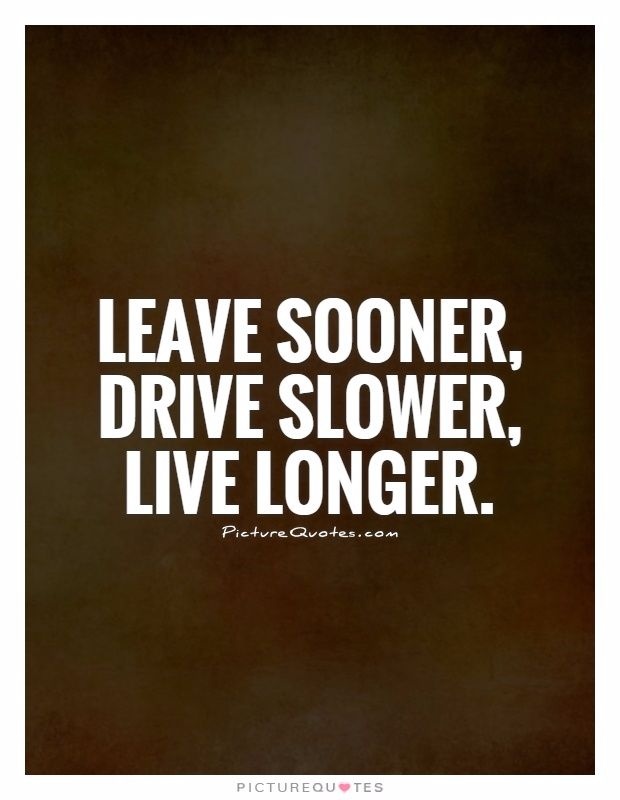 Image Source: Picture Quotes
This blog is intended to help other people to be motivated and won't lose hope to be a Driver. This should not be a first based in being a Good driver.
THANK YOU FOR READING !
See you again at the next ~
and
BE GOOD
Best Regards,
August 2017