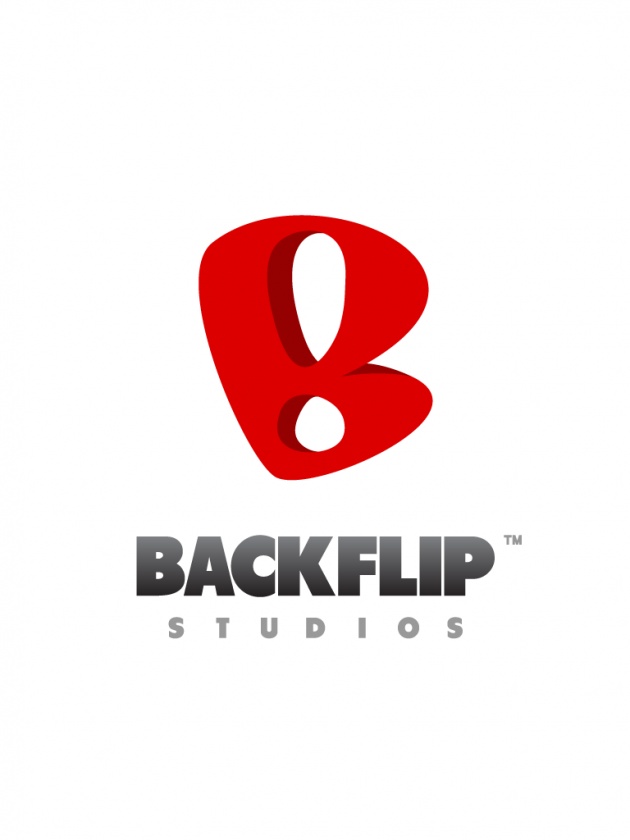 Hello everybody!
Welcome to the second iOS game review!
Today we will talk about "Ninjump HD", a Backflip STUDIOS game for iOS devices!
This is one of the most popular app for your device!
So... Let's see how is the game structured:
(Main Menu)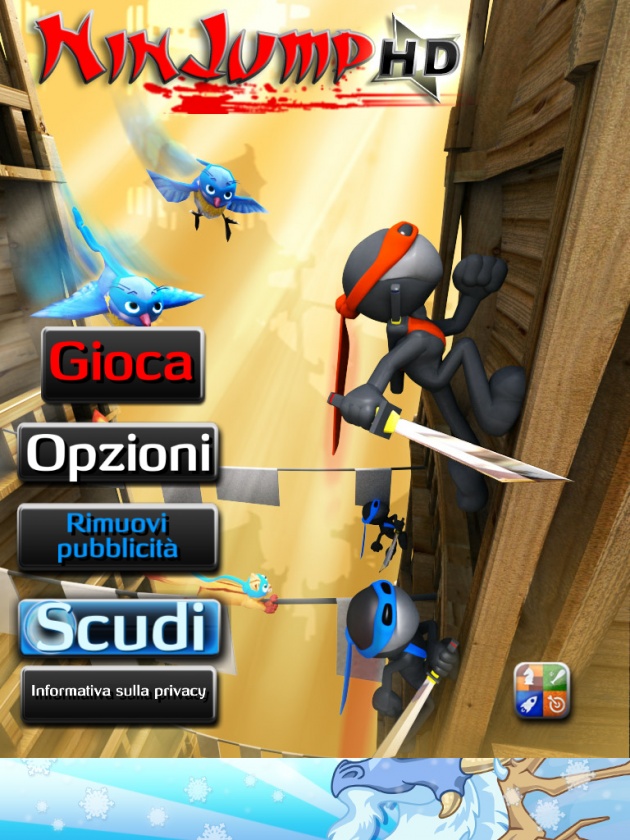 It's a simply menu, there are no much features.
Let's see what you can do here:
-Play (start your game)

-Settings (Choose if you want to stop the music or if you want to see how to play)
-Shields (buy more shields. Shields helps you to get easily a best record)


-Remove ADS
-Privacy condition
Now look at the tutorial!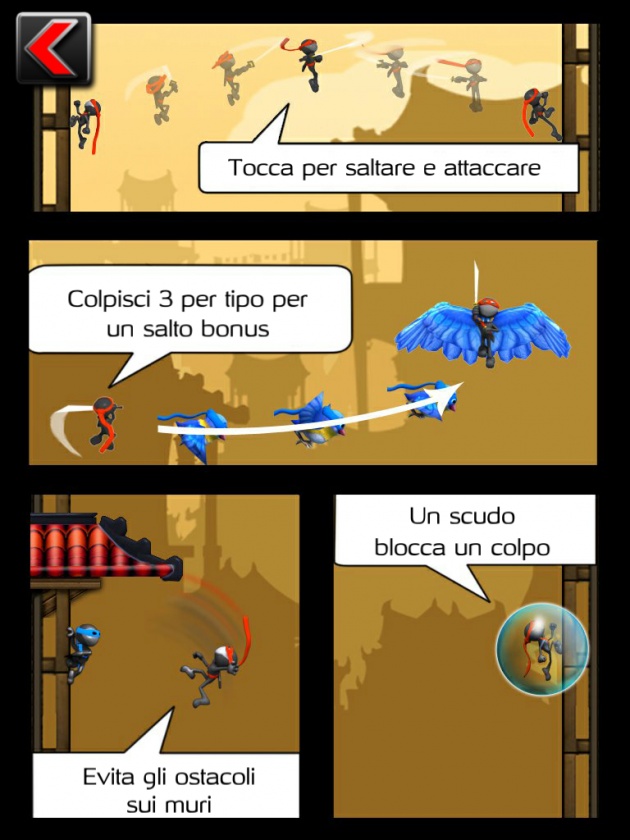 -First of all to play you need only to tap on the screen to make your ninja go on another wall.
-If you hit 3 enemies in a row you will get a powerup.
-Try to not hit an obstacle or game is over!
-Take a shield or use it while playing to block an hit!


The game is so easy and so funny!
There is a screenshot while playing: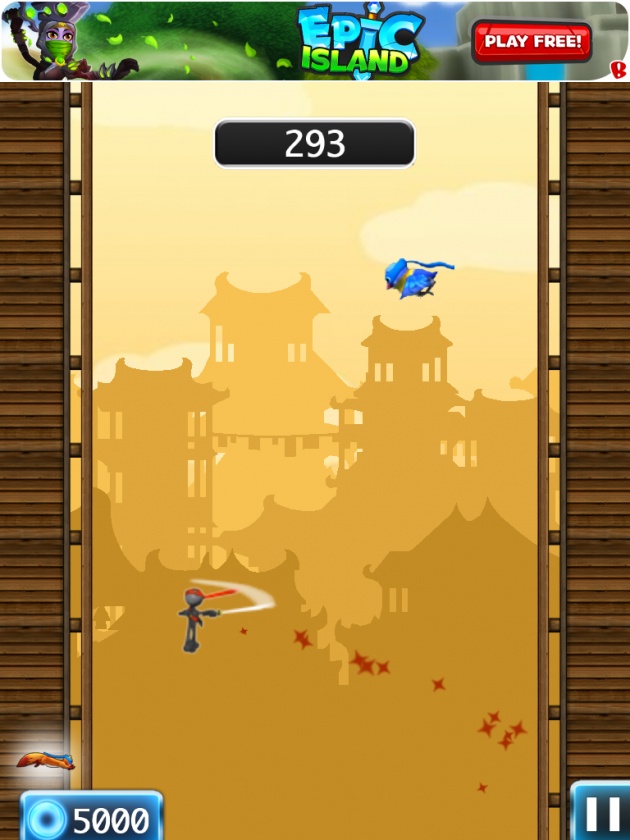 And finally the lose screen: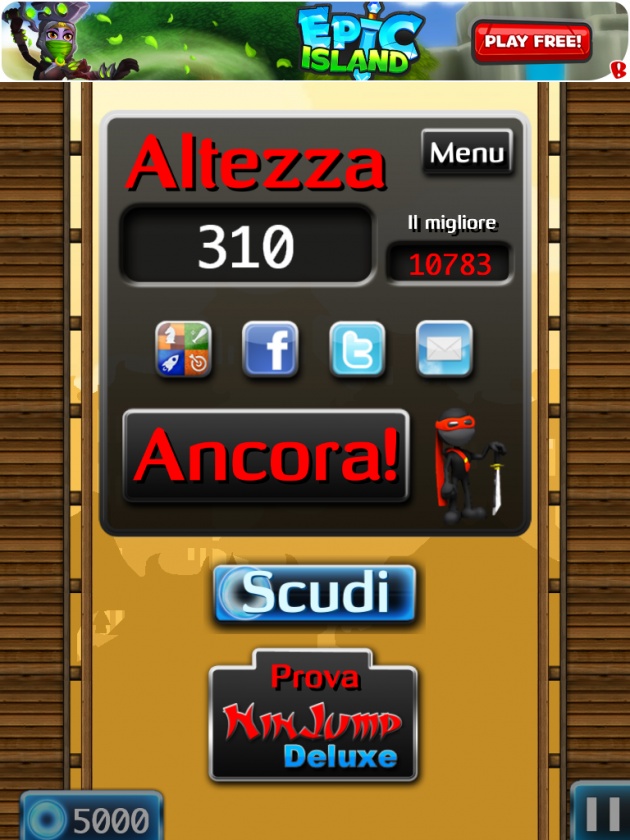 On the lose screen you can choose to go back to menu, see your best record, try again, share your score or buy more shields!


After all, there is my comment:
This is an Epic game.
It is funny, easy and intuitive !
Enjoy this game!
8/10
-Psycho