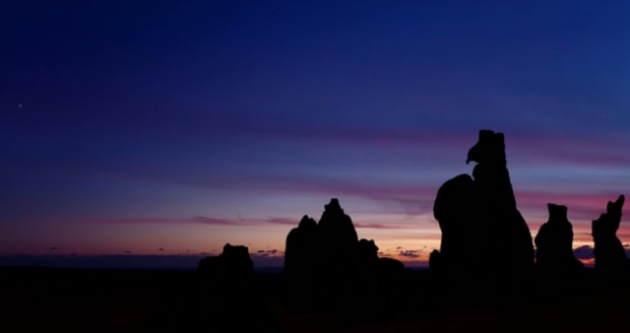 Nocturnal: Scenes of the Southern Night, Western Australia and Chile.
This beautiful film was created by Colin Legg. Colin's passion is photography, timelapse and generally enjoying the night sky - preferably from exotic locations around the world, but usually from his beautiful, dark home state of Western Australia.
This film is a selection of nightscape scenes Collin put together for entry into the 2012 David Malin Awards. The awards are for images of the night sky and landscape captured by Australian astrophotographers.He is very happy and honored that the video won 1st prize in the 'animation' category at the 2012 awards.
A number of interesting sky and space phenomena are included in the clip:
Comet Lovejoy
Exploding Meteor and Train.
A Total Lunar eclipse from start to finish.
Multi colored air glow in the upper atmosphere and ionosphere.
Lightning storms.
This is a preview of a larger project he's working on documenting night scenes from the southern hemisphere – principally in Western Australia and Chile. Why there? Well he lives in the former and work on and off in the latter, so that is where Collin spend most of his free time.
Also included at 1:19 is a panoramic timelapse using 5 cameras configured to capture a 360 x 195 degree view of the sky. The technique is still experimental, with some work still to do to eliminate processing artifacts. Aside from those issues, the output is a beautifully sharp 8k print.
-All credit goes to maker of the film Mr. Colin Legg-