Hello bitlanders world,
Hope you all are doing well. I have been seeing a lot of bloggers sharing their content's link on social media especially on Facebook. I noticed many bloggers who just write about traveling so I decided to add myself to them and I am here to write my first travel blog. Since I'm a patriotic and I haven't been out of my country so the blog post would obviously about my beloved country "~Pakistan~". My country is already famous for its nature most of the foreigners and tourists are aware of the northern beauty of Pakistan but they might be unaware of the entire country. As I have selected a unique title for this blog, I am gonna introduce the other areas of my country which might not be added to the tourists' list but they are full of beauty.
Let's see what is more in Pakistan!
There are so many countries in the world claiming to be a tourists' paradise but generally, there are some specific tourism days in these countries. For instance, you can travel European countries as a tourist only in summers because in the winter everything suppressed under the ice pile as you are hearing the news what's going on in the USA and England. Similarly, the Africa and Middle East tourism is very difficult in summers. But Pakistan is a country where there are many occasions of summer tourism and winter tour.
Here in the summer where you can choose Hunza Valley, Baltistan Valley, Chitral Valley, Swat Valley, Kaghan Valley for your tourism, on the other hand, you have Makran Coastal Highway, Ormara, Pasni and worth seeing coastal cities of Gwadar for tourism in winter. And how can I forget my city Karachi where I live.
Hunza Valley Video source Arsalan Asad via youtube.com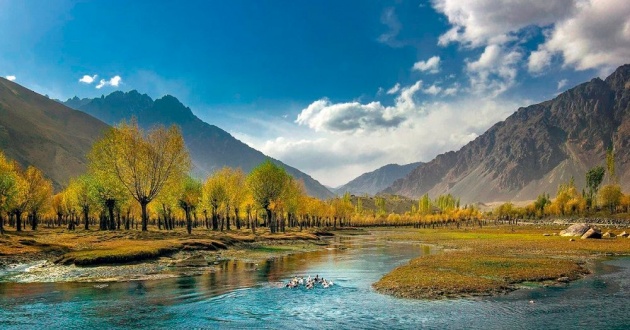 Gilgit Baltistan Picture source: Pakwheels.com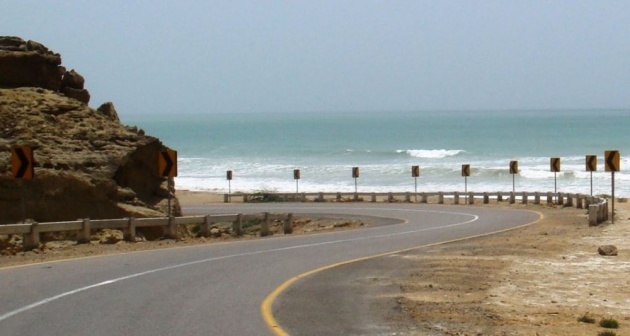 Makran Coastal Highway Picture source: Mozumbus
Going ahead from Karachi to the interior cities of Sindh on the national highway, you will see the Thatta city first, where you will be able to see the beautiful Shah Jahan Masjid built by Mughals and the historic graveyard of Makli. Furthermore, you will be welcomed by the beauty of Thar Desert, the mountains of Nagarparkar and Karoonjhar, the waving fields and gardens of Mehran Valley, spacious Keenjhar and Manchar lake, Pacco Qillo and Kacha Qila of Hyderabad, the world's oldest cultural heritage in Mohenjo Daro, and the historic fort "Ranikot" in Dadu city.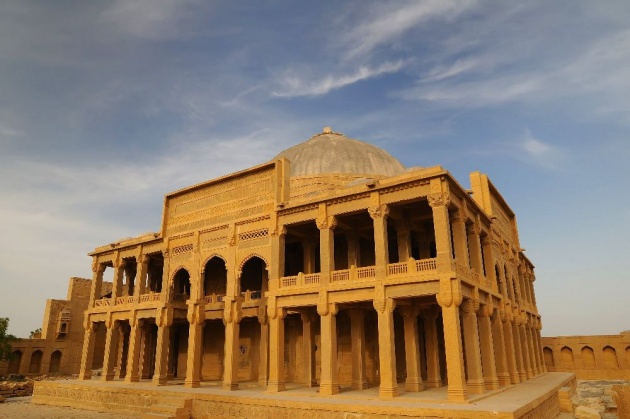 Makli Graveyard Picture source: 0km.com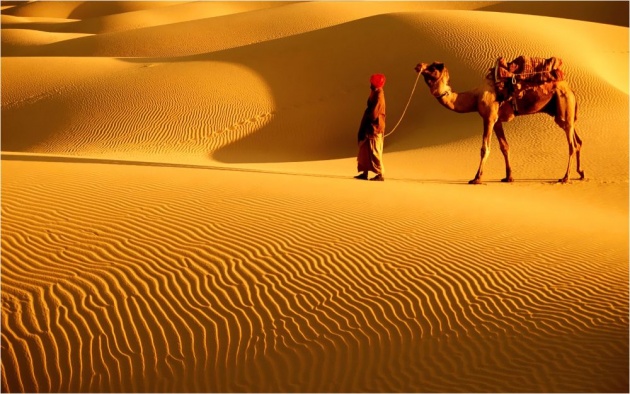 Thar Desert Picture source: Shareyouressays.com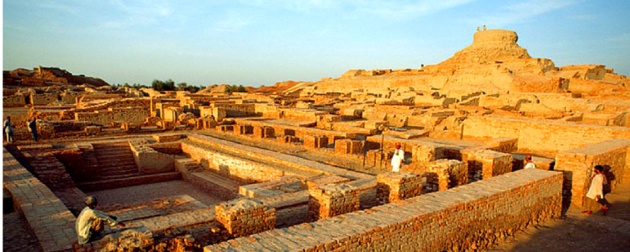 Mohen Jo Daro Picture source: Pakistantourntravel.com
As we enter upper Sindh, the charming gardens of palm trees in Khairpur, Kot Diji Fort, and Faiz Mahal say hello to us. Next to Khairpur, there is a tower of Masum Shah, Sukkur Barrage and Lansdowne Bridge at Indus River while seeing all these things you can enjoy the very popular sweets and pickles in Shikarpur.
When we move forward from Rohri ultimately we enter the province Punjab where you will see the Bhong Masjid of Sadiqabad, the confluence of five rivers of Punjab "Panjnad River", the Palace of Sadiq Garh, Colorful desert culture of Bahawalpur, great palaces of the State era, length and breadth of Cholistan desert, Derawar fort that has been standing in deserts for hundreds of years, Deers with attractive eyes in Lal Suhanra National Park, tombs of Multan, high mountain hills of Fort Munro, and Changa Manga Forest.
Then, if you go ahead, Lahore comes, there's a lot to see in Lahore i.e Lahore Fort (Shahi Qila), Badshahi Masjid, Shalamar Garden, internal city's cultural and traditional meals, Anarkali Bazaar, Bagh-e-Jinnah, tour of the city in double-decker tourist bus and many more things which I can't mention in a limited blog post.
There is a lot more than Lahore. Hiran Minar of Sheikhupura, Rohtas Fort in Jhelum, the beautiful lakes of Kallar kahar, Khewra Salt Mine where I've visited and taken beautiful monuments from there. The capital city Islamabad and Rawalpindi are waiting for us after going ahead from these areas.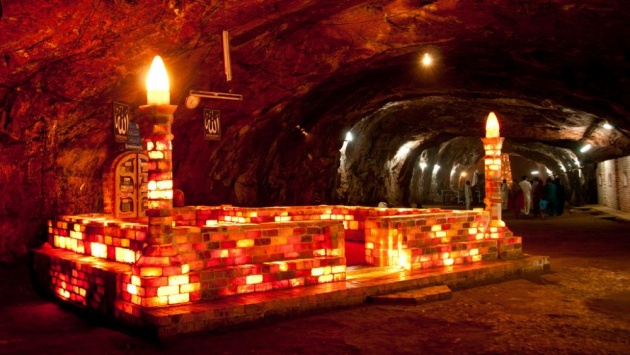 Masjid made of salt in Khewra Salt Mine Picture source: Webchutney.pk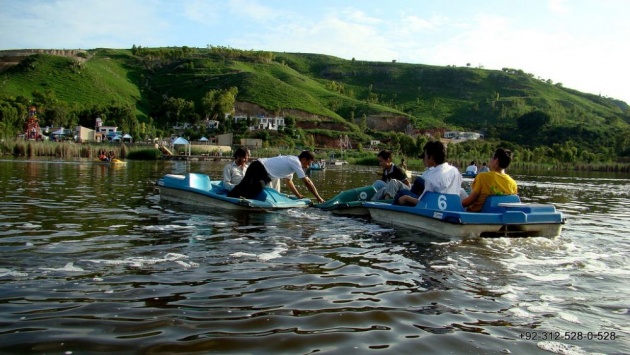 Kallar Kahar Lake Picture source: Syed Muhammad Waqas Shabir via Flickr.com
Islamabad is one of the few beautiful cities in the world, its green, attractive, and restful streets and roads, comfortable tour of Islamabad and Rawalpindi with Metro Bus, hiking on Margalla Hills, excursion in the gardens of Chak Shahzad, a few moments of calmness at Shahdara Valley, and the visit of the most beautiful railway platform of Pakistan "Golra Sharif railway junction" and its railway museum.
The tour of the Lok Virsa and Natural History Museum besieged with the dense forest of Shakarparian. If you feel hungry, there are dreamy buffets in procerus restaurants at Margalla's height. For shopping, you can check in The Centaurus Mall, Jinnah Super Market, and Raja Bazaar.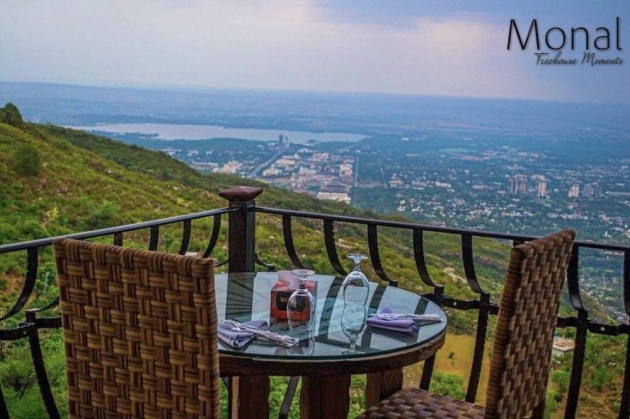 Monal Restaurant, Margalla Hills Picture source: Pinterest.com
Proceeding from Islamabad, the archaeology of Taxila will be waiting for you. Aside from museum, you can taste the best Red Blood Oranges in the Orange Gardens, eat and freshen up! If you go ahead from Taxila, a garden full of clear water canals "Mughal Garden" will be waiting for us in Jarnali Sarak (road).
If we continue our journey with Jarnali Sarak we shall be in Attock City where you will see Attock fort on the bank of Indus River. Crossing the Indus River on the opposite bank, the different colored water of the Kabul River is being included in the Indus river. Here you can also visit "Kund Park" connected with these two rivers, A fried fish can also be eaten at the bank of Kabul River and enjoy boating.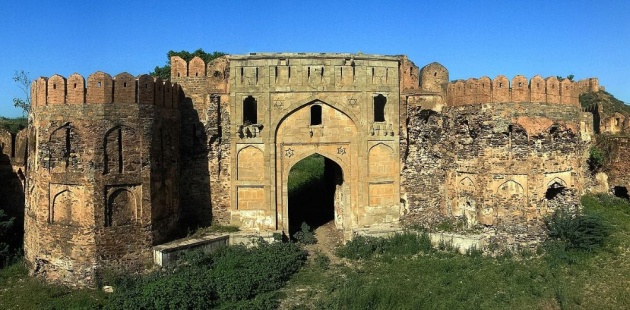 Attock Fort Picture source: Wikipedia.org
Let's move towards Peshawar. After passing the Indus River, passing through the towns of Khairabad, Jahangir, and Akora Khattak, we enter the boundaries of the beautiful city of Nowshera. There's a bridge at Kabul River that can lead us to Mardan, Charsadda, Malakand, Chitral, and SWAT. These all are the centers of Summer Tourism in Pakistan.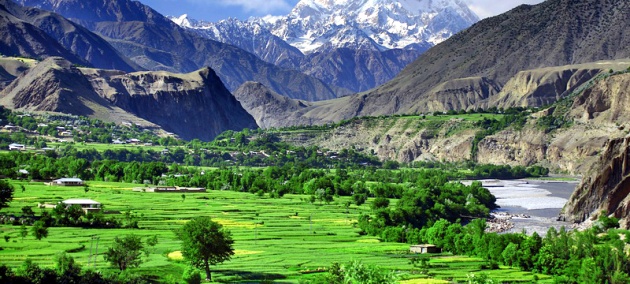 Beautiful Chitral Picture source: Tourism.kp.gov.pk
Going with the GT Road, after an hour we eventually enter in Peshawar where the greatness of Bala Hissar and glamours of Qissa Khawani Market welcome us. After walking on Jamrood Road further ahead of Peshawar, ultimately, the beautiful Bab-e-Khyber having come out from the pictures live and dynamic come in front of our eyes and surprises us.
All this and more than that are the winter tourism sites of Pakistan. During the winter holidays in educational institutions, we can enjoy the above mentioned places with our family in winters.
Hence, we can sort out the winter tourism in Pakistan from Karachi to Peshawar in such manner:
1- Karachi City and its suburbs.

2- Coast Highway, coastal Makran and Gwadar.

3- Thatta and Kalri lake.

4- Hyderabad and Indus River.

5- Thar desert and Nangar Parkar.

6- Rani kot fort, Manchar lake, and Gorakh hill station.

7- Archaeological architecture of Mohenjo-daro in Larkana.

8- Shikarpur, Rohri Sukkur, and Indus River.

9- Khairpur, Faiz Mahal, and Kot Deji fort.

10- Sadiqabad, Bhoong Masjid, and Panjand.

11- Cholistan desert and Darawar fort.

12- Bahawalpur palaces and Lal Sohanra National Park.

13- Multan and its Tombs.

14- Dera Ghazi Khan and fort Manro.

15- Ancient relics, of Sahiwal and Changa Manga.

16- Shahi fort, Badshahi Masjid, Shalamar Garden, and Ravi River of Lahore.

17- Hiran tower of Shiekhupura.

18- Jehlum and Rohtas fort.

19- Salt mine of Khewra, Lake of KalarKahar, and Raj Katas temple.

20- Islamabad and Margalla hills.

21- Taxila and Khanpur.

22- Attock fort, Kabul River, and Sindh River.

23- Peshawar and Bab-e-Khyber etc.
Video source: Syed Tahir Ahmad via youtube.com
Hope you enjoyed my frist travel blog and you must be preparing the list for your next trip in my country if still you haven't prepared that list, wait for the next part of this blog post. We will review this Winter Tour in detail that will be initiated with the biggest city of Pakistan "KARACHI".
Thanks for reading
Love from Pakistan!