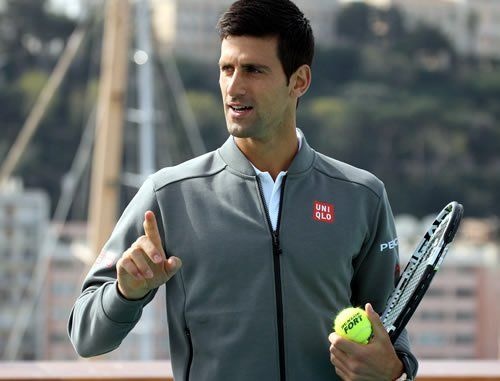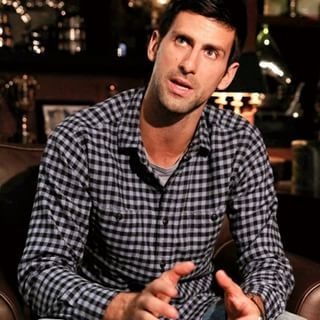 NOVAK DJOKOVIC
Novak Djokovic, a 28 year old guy who is a professional tennis player from Serbia.He's the current world number 1 in singles and has 59 career titles to his name.He is a right-handed player.He turned pro in 2003.Right now he is at the peak of his career and this year 2015 has been incredible for him.He called '2015' as the best year of his career.Currently,he is being coached by the former world number 1, Boris Becker.

PERSONAL LIFE
Novak Djokovic is a married man.He married his own country woman named, Jelena Ristic.They both were dating since 2005 and finally they got married in 2014.In April 2014, he announced that he and Jelena are expecting their first child.Baby Stefan was born in October 2014.Jelena travels with Djokovic and is seen in the player's box in every match of Djokovic.Like every other dad, Djokovic too loves to spend time with his son and often takes a break of a week or two to spend some time with his family.Just like on the tennis court, he has been very successful in his personal life as well.Here is a video of Djokovic playing with his son(that's so cute):
TENNIS CAREER
Novak Djokovic is a great tennis player and is regarded as the most flexible male tennis player ever.His career record in singles is 686-146 with a winning percentage of 82.45%.First time, he became the world number 1 in 2011.He has won 59 career titles which include 10 Grand Slam titles as well.He is yet to win French Open (Grand Slam) though he has been in the final three times, but was unable to win it any of the time.
YEAR 2015
2015 has been a very successful year for him.According to a news channel, no athlete had a better 2015 than Novak Djokovic.He only lost 6 matches in the year, whereas he won 82 matches with a winning percentage of 93.18%.He lost thrice to Roger Federer and once to Ivo Karlovic, Stanislas Wawrinka and Andy Murray respectively.He remained world number 1 throughout the year.He won 11 titles in the year, which includes 3 Grand Slam titles.He defeated every player from the top 10 once in 2015.Not only this he also made a record of ranking points.Apart from this he won Laureus World Sports Award for Sportsman of the Year,ATP World Tour Player of the Year,Best Male Tennis Player ESPY Award and Golden Bagel Award in 2015.He has played some remarkable tennis throughout the year and also had some amazing matches against 'The Swiss Maestro', Roger Federer.
GRAND SLAMS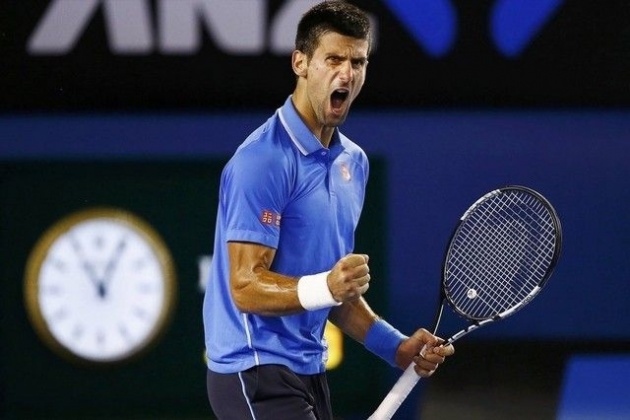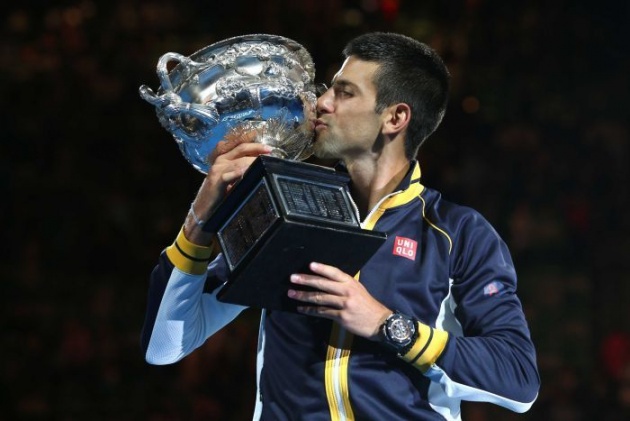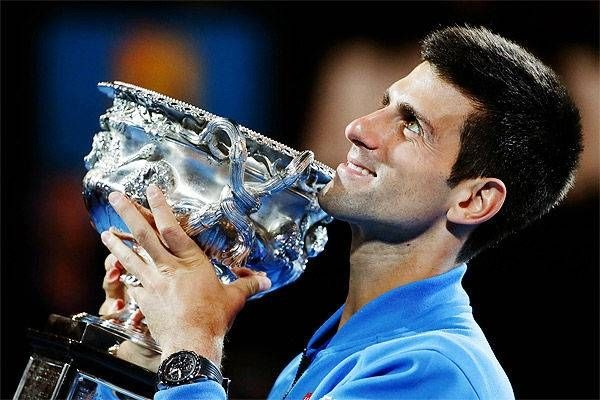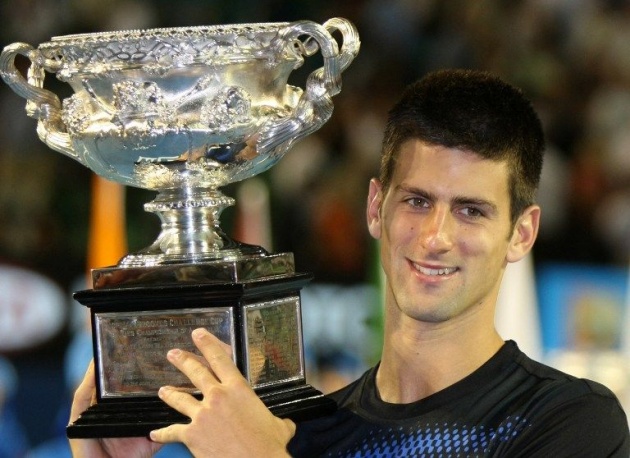 AUSTRALIAN OPEN
Novak Djokovic has won 5 Australian Open titles in his career so far and those titles came in 2008,2011,2012,2013 and 2015.His record in the final of the Australian Open is on the point, 5/5.He has reached the final five times and has won all those five times.He is yet to lose an Australian Open final.Out of his 10 Grand Slam titles, half of those are Australian Open titles.He has been quite successful on the tennis courts of Melbourne.His 2012 Australian Open final was a thriller where he was up against 'The King of Clay', Rafael Nadal as the final went to the five sets and here is the video of that final:
2015 Final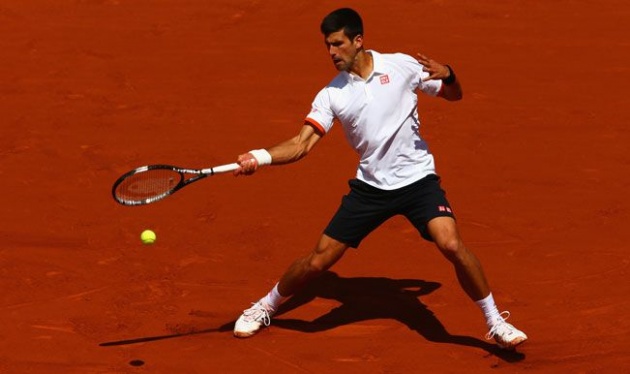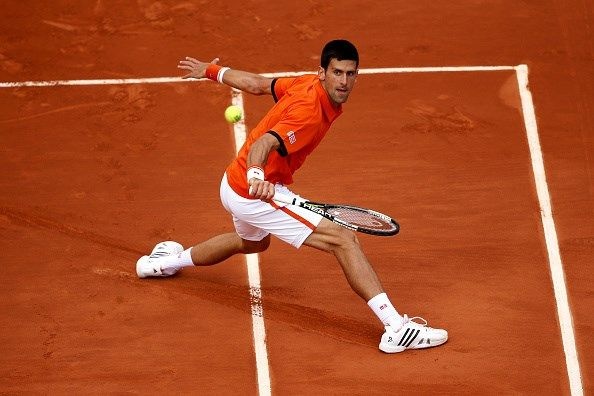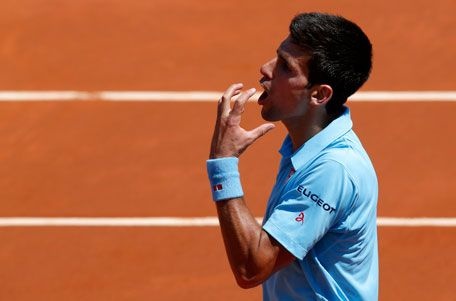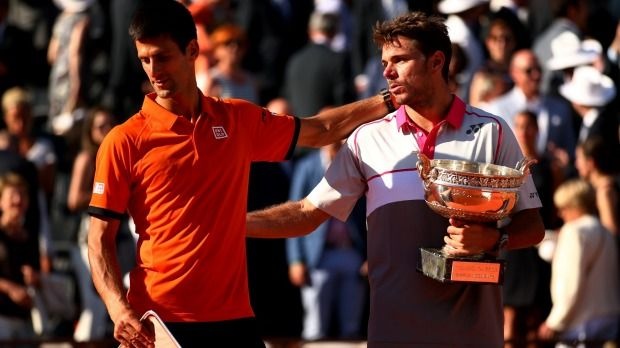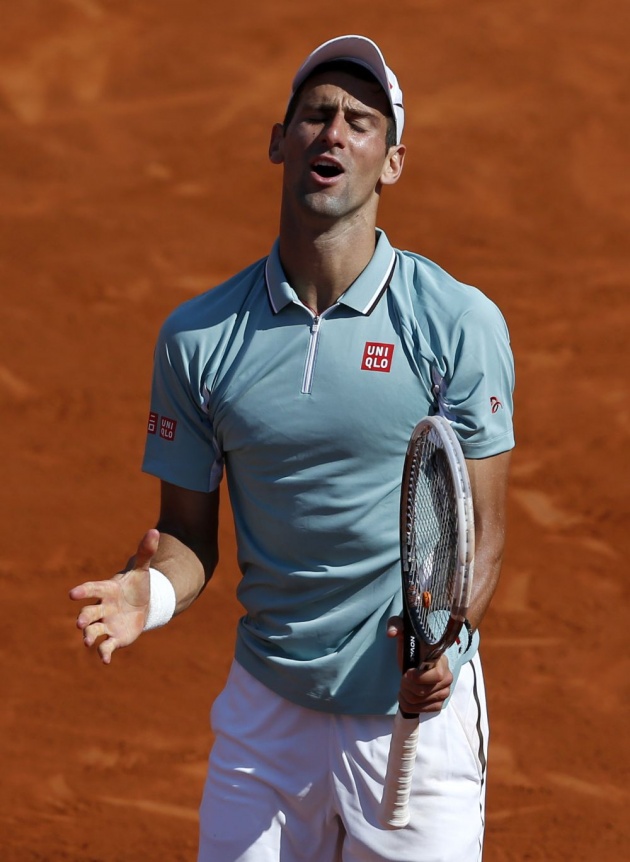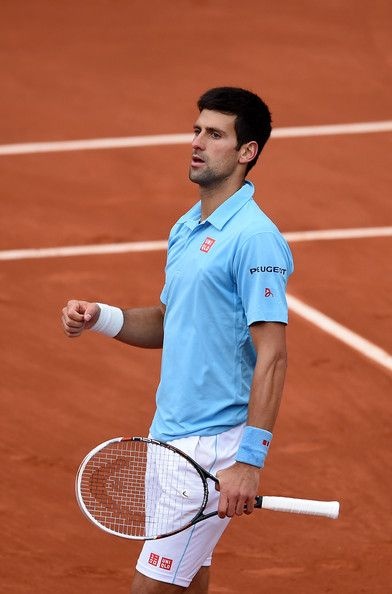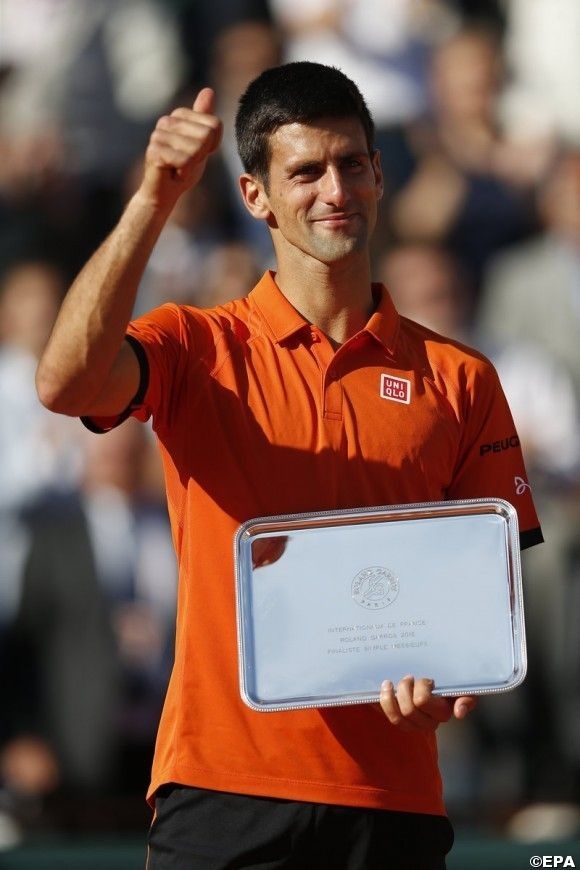 FRENCH OPEN (ROLAND GARROS)
Novak hasn't be able to win the French Open even once though he was thrice only one win away from winning it but unfortunately all three time he ended up on the losing side.He reached to the final of Roland Garros in 2012,2013 and 2015.If he would have won it in 2015(this year),he would have achieved the Calendar Grand Slam as he won all the other three Grand Slams this year except the French Open.Here is the video of his 2015 Final which he lost to Stanislas Wawrinka: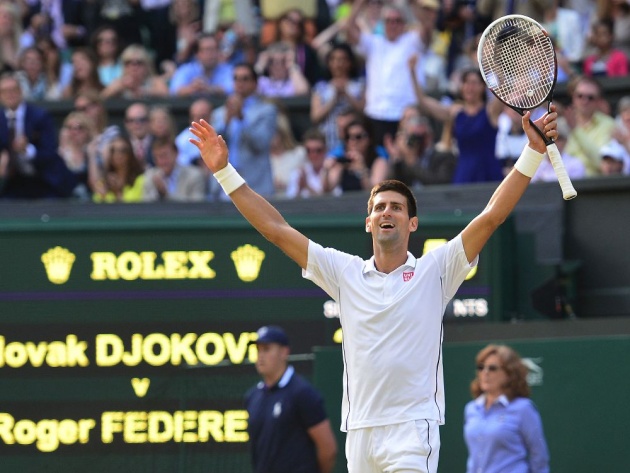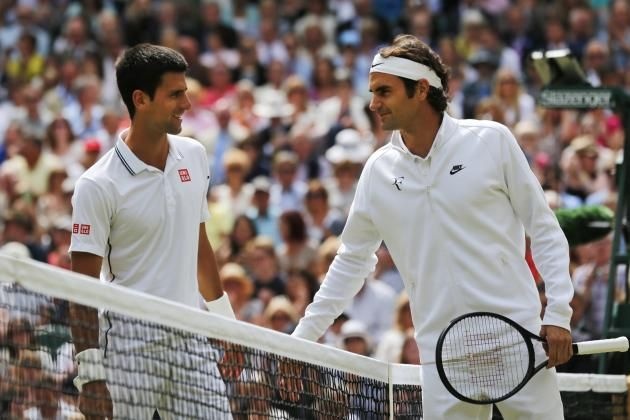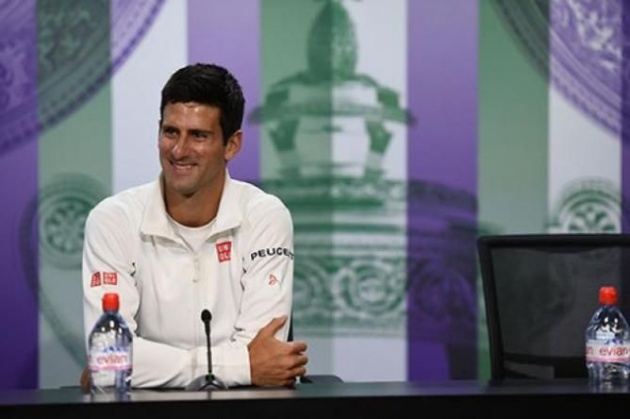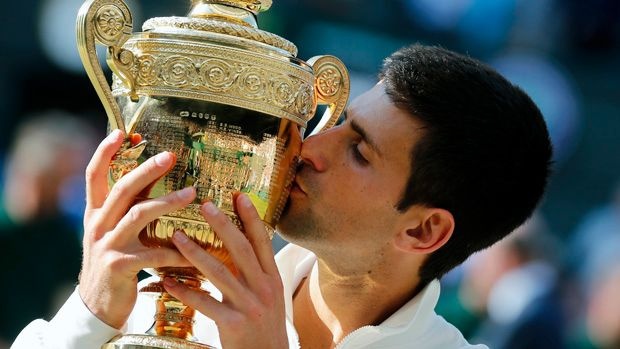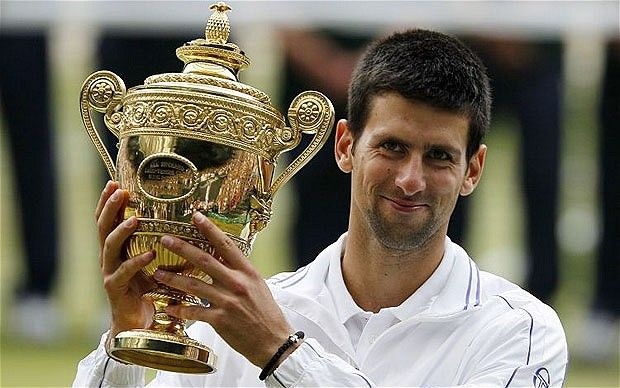 WIMBLEDON
Novak Djokovic is a three time Wimbledon champion.He won those three titles in 2011, 2014 and 2015.He has been to the final of Wimbledon four times and won three finals out of four, losing the only one in 2013 to the home favorite, Andy Murray.He reached three consecutive Wimbledon finals from 2013-2015.He has won last two Wimbledon titles and both against 'The Swiss Legend', Roger Federer and both of those finals were a nail-biter.Here are the videos of those two finals:
2014 Final
2015 Final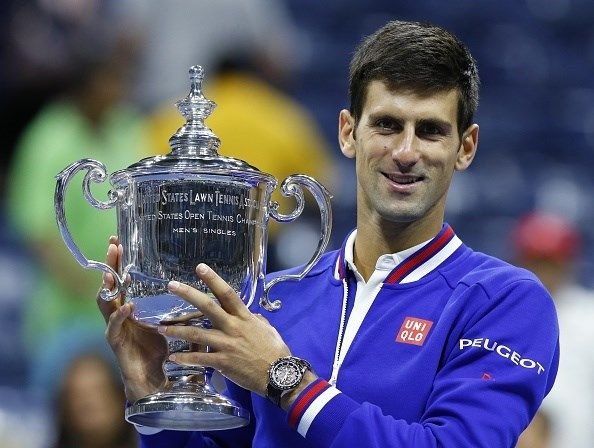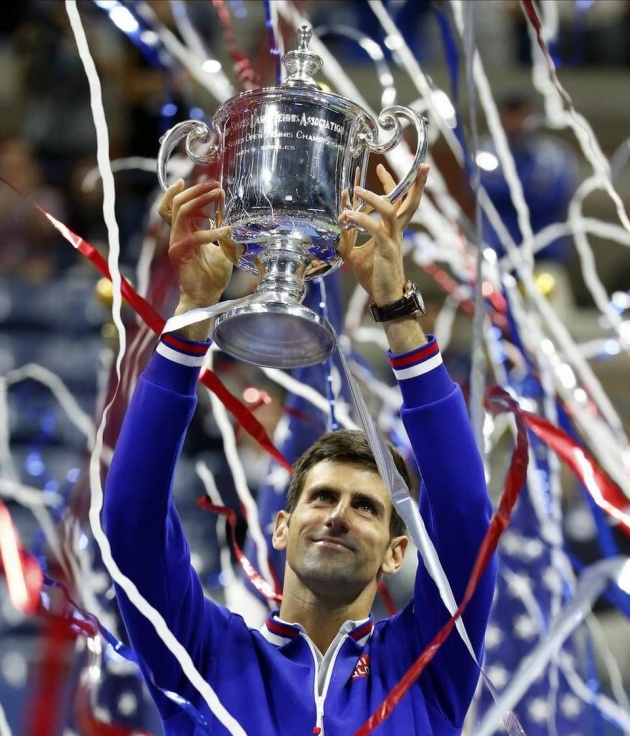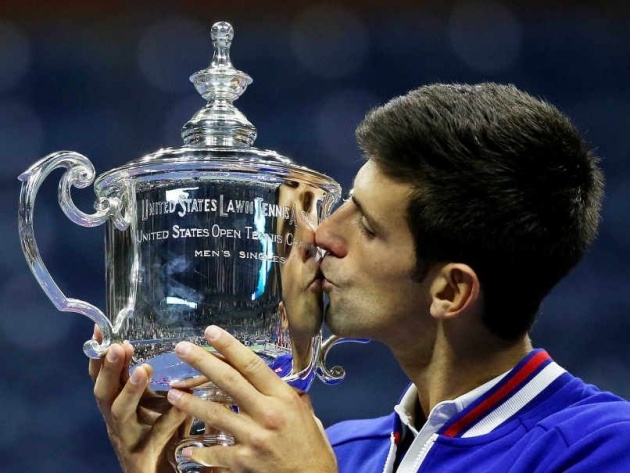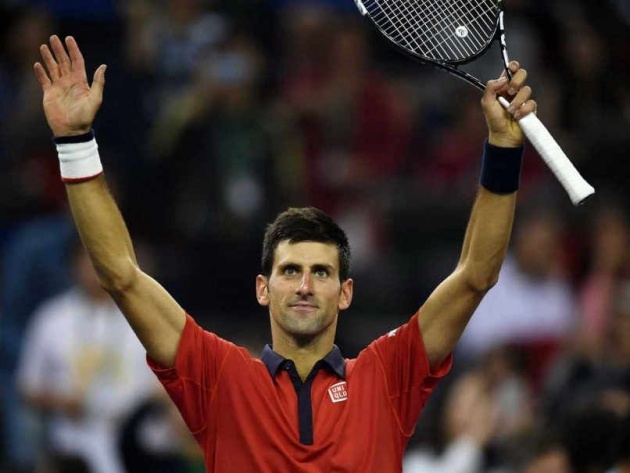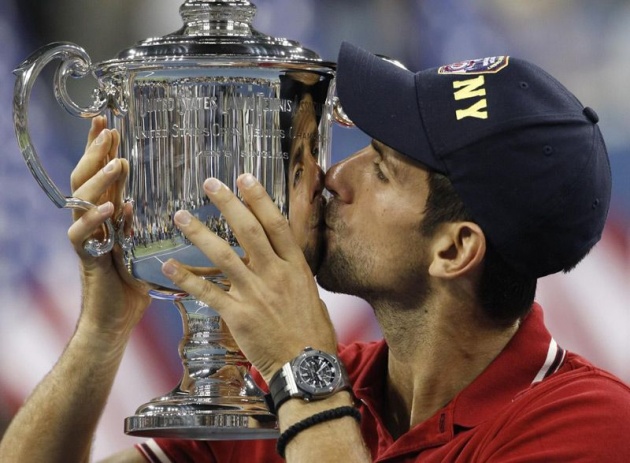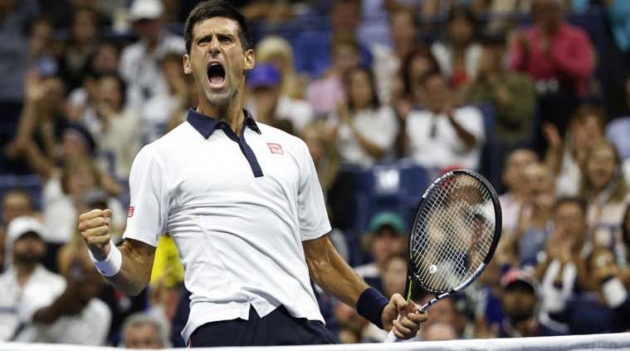 US OPEN
Novak Djokovic is a two time US Open Champion.He won the US Open in 2011 and 2015.He has been to the finals of the US Open six times but only managed to win it twice.If we see it that way so we can say that he has been most successful on the tennis courts of New York.In 2011 he won the title by defeating 'The Spaniard', Rafael Nadal in four sets and in the 2015 final he out classed 'The Swiss Maestro, Roger Federer in four sets.
2011 Final
2015 Final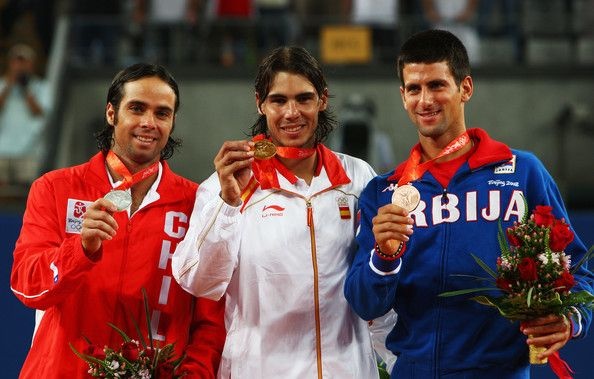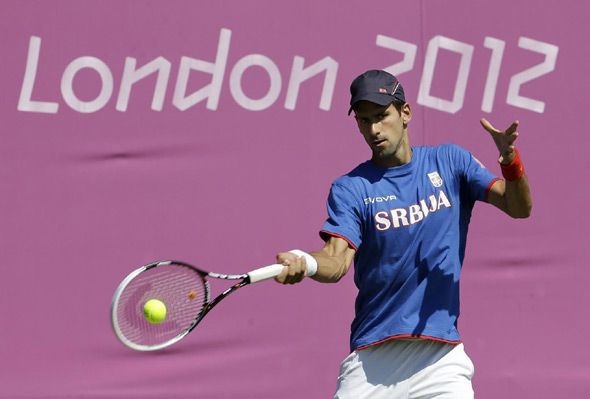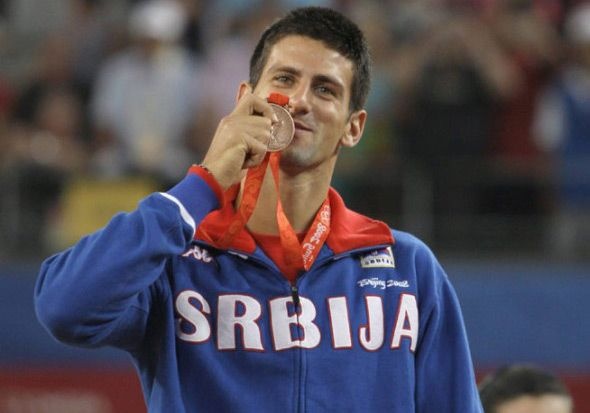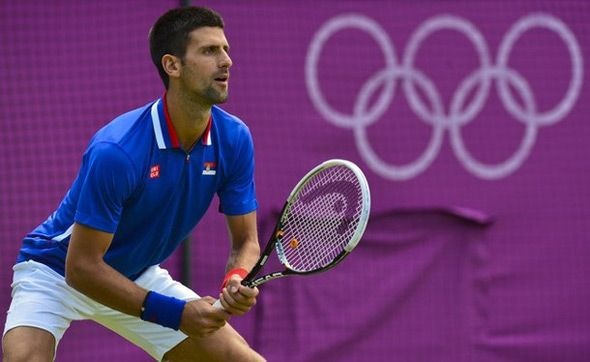 OLYMPICS
Novak Djokovic has participated in 2008 Beijing Olympics and 2012 London Olympics so far.In Beijing and London,both Novak lost in the semi final but in Beijing he managed to grab the bronze medal by defeating the American, James Blake.However,in London he lost the bronze medal match to the Argentine, Juan Martin Del Potro.But the fact is that in both the Olympics to whom he lost they went on to win the gold medal.In Beijing, he lost to Rafael Nadal, whereas in London he lost to Andy Murray.Here is the video of his bronze medal match of 2012 London Olympics:
2012 Olympics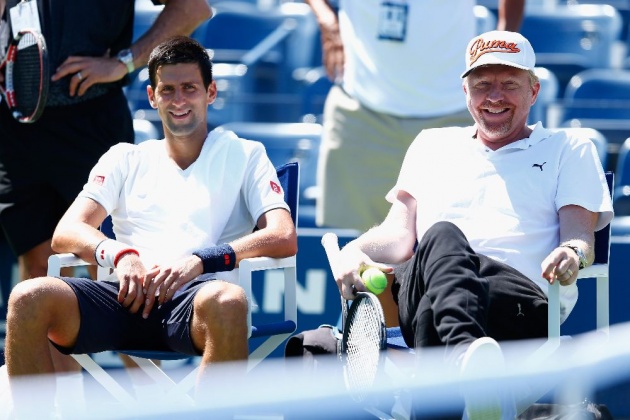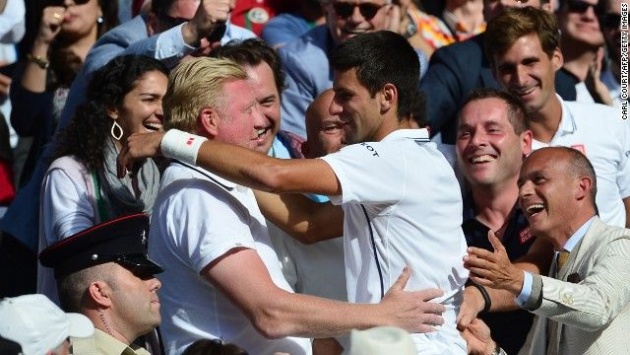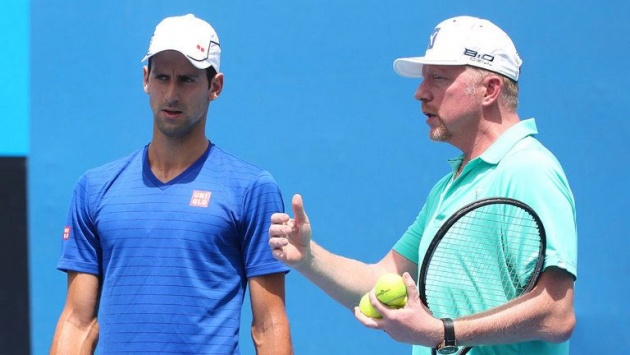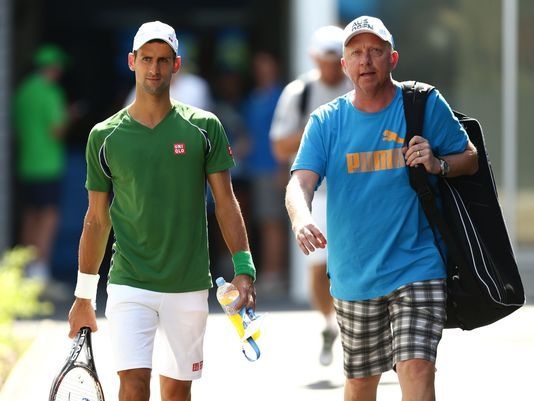 COACHING
Novak Djokovic has been coached by six different coaches so far in his career.He is currently being coached by the former world number 1, Boris Becker.Boris is the most successful coach of Novak as well.
Boris Becker as a coach
He started coaching Novak from the off season of 2013 and his first tournament as a coach was the 2014 Australian Open.Boris has completed two years of coaching this December.During his span of coaching till now, Novak has won 18 titles in two years, which includes four Grand Slam titles.In both the years, Novak won the Wimbledon title.According to Novak, Boris has made him a much better player of grass than what he was before as Boris is a three time Wimbledon champion.Furthermore, during his coaching span which has been of two years till now, Novak has won 143 matches and lost only 14 matches with a winning percentage of 91.08%.Here is a video of a practice session of Novak and Boris is seen giving him some tips:
I hope you guys are going to like this blog.
THANK YOU !
*All the images are taken from google.
*All the videos are taken from youtube.