There are some amazing tourist attractions in and around New Delhi and the traffic here is hell. So many of my pals told me that one should prepare a list of some amazing tourist attraction which they must see even if the traffic is at its peak.So here is a list of some such places that you must visit if you ever visit Delhi on a leisure trip.
Lotus Temple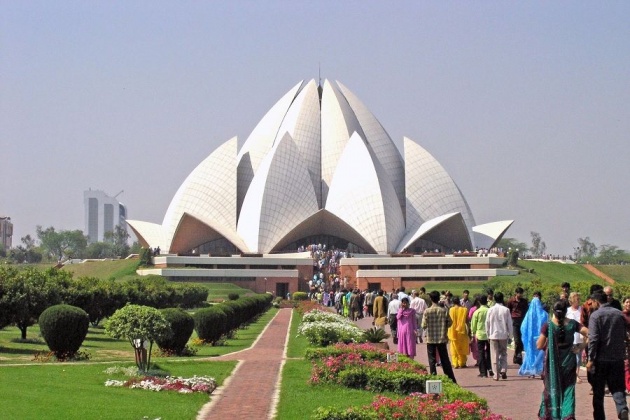 The Lotus Temple is actually a Bahai house of worship located in Delhi. It was inaugurated in 1986 and ever since, it has been an interesting tourist spot in Delhi. It is one of the most visited temples in the world. At least 10000 people regardless of their religions, visit this temple every day. The design of this temple is universal and is in the form of a lotus which gives the temple its name.
Beside as per my recommendation travelers must book a hotel near lotus temple as this is South Delhi and hotels here are amazing. Like if you are couple then check out Hotel GTC which is at Greater Kailash part 2.
India Gate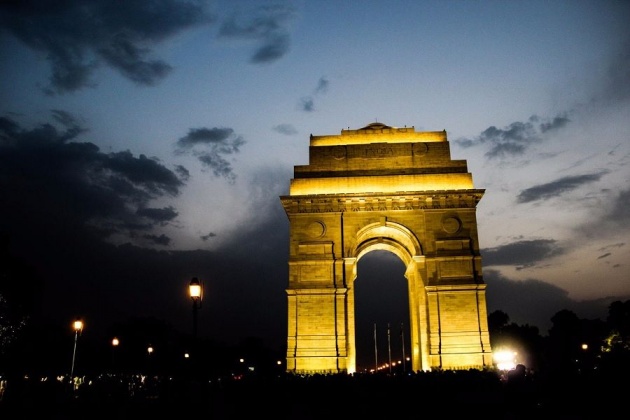 India Gate that stands at the central Delhi is a 42 feet high war memorial dedicated to the 82000 soldiers of the undivided Indian Army who expired during the First World War. Although it is a war memorial, the India Gate resembles the triumphal Arch and was designed by Sir Edwin Lutyens. It is also to be noted that after the Bangadesh War in 1971, a black marble plinth was placed under the arch with war helmet and reversed rifle and is bounded by four eternal flames which serves as the Tomb of the Unknown Soldier.
Connaught Place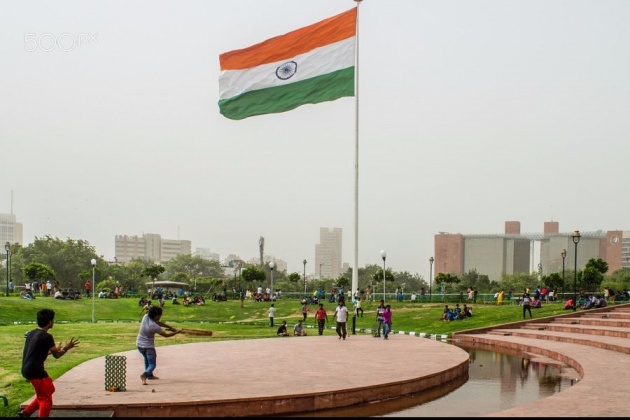 The Connaught Place is a circular market sprawling in the central Delhi. It is the largest of its kind in India. The market is shaped in the form of a horse shoe and has two circular shaped spaces as in inner circle and the outer circle. It might actually take you a full day to go around the shops in Connaught Place. The market place houses all the international and national brands along with some local shops as well. Unless you visit the place, you will never have a feel about the market in Delhi.
Humayun Tomb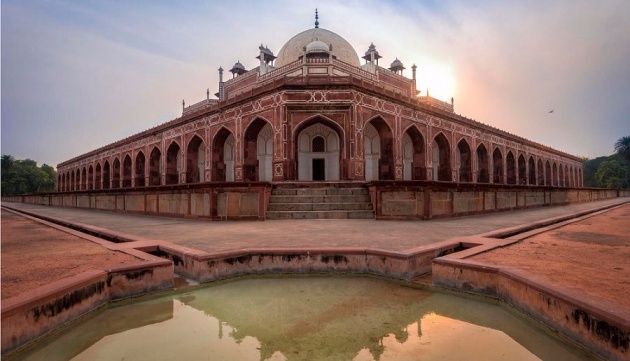 Humayun Tomb is an important landmark in New Delhi. It is located at the crossing of Lodhi Road and Mathura Road and is standing strong as an example of magnificent Mughal architecture. This wonderful tomb garden was built in 1565 AD, around 9 years after the death of emperor Humayun by his widow Bega Begum. There are gardens inside the garden tomb along with water channel pathways and a mausoleum. There are also several other graves of different Mughal rulers inside the walled enclosure of the tomb garden.
Lodhi Garden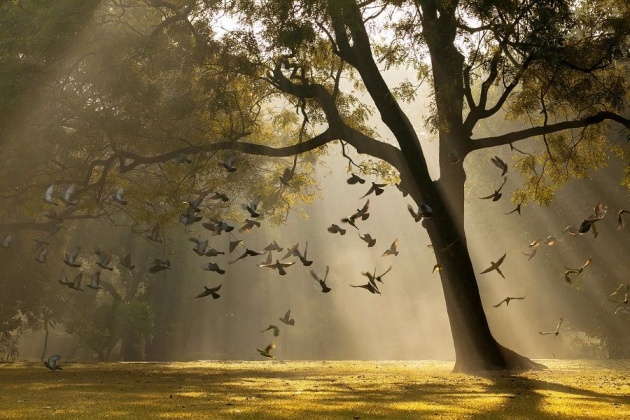 Lodhi Garden is a sprawling 90 acres garden located in New Delhi. It is a favorite picnic spot for the locals in and around Delhi. The garden also houses the tombs of Mohammed Shah, Sikander Lodhi, Shisha Gumbad and Bara Gumbad. The garden is now in protection of the Archaeological society of India. It is also a hot spot for the morning walkers in and around Lodhi Road because of its awesome greenery and fresh air. If you want to enjoy some solitude, away from the busy city life of Delhi, make sure to spend an idle evening in the Lodhi Gardens.